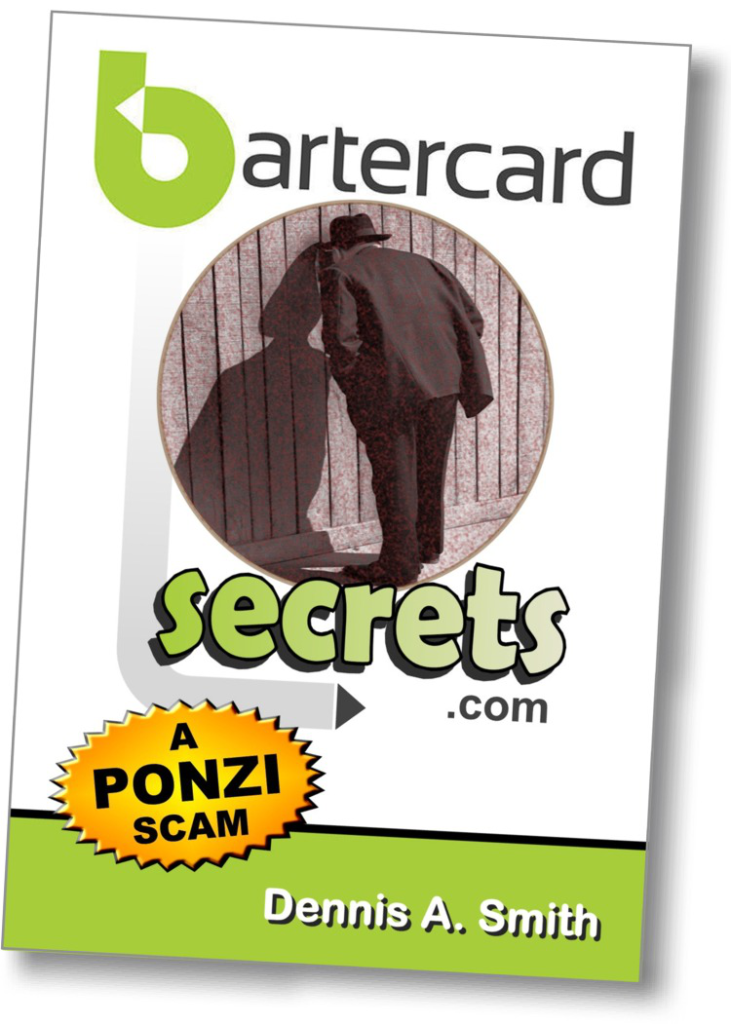 Bartercard is a commercial barter operation established in Australia by an ultra-aggressive and 'successful' businessman, Wayne Sharpe.
He was supported by two others and the three of them created arguably what for years was recognised as the best run commercial barter organisation on the planet. But it had some dark secrets . . . indeed many of them.
I have always enjoyed horse-trading, being part of the early Green Dollar movement and New Zealand Barter – New Zealand's first commercial trade exchange.
I joined Bartercard New Zealand decades ago when the New Zealand franchise had only 300 members. I was purchasing the Bartercard franchise for Fiji when Colonel Rambuka 'did his stuff' and we pulled out.
The commercial barter industry essentially creates a branded currency and builds a network of traders around this currency. Ostensibly, the business lives off the fees generated from the trading that occurs within the private network. In theory the greater the number of members, the greater trade volume, the greater the brand and the greater the income to the business.
There are however more lucrative aspects of the business that the currency owners are able to capitalise on . . . creating, selling and buying businesses (franchised agencies) . . . and fraud. When it was in its heyday, Bartercard sold agencies and franchises primarily throughout Australia but also in New Zealand and then globally. NZ has always been its shining light.
Bartercard was born in crime – I have been informed from multiple sources that the original software was stolen – so fraud is these operator's middle name! Legion are the various shenanigans that these crooks got up to over the years . . . ripping off their staff, members, franchisees, shareholders, management, partners, associates, investors and indeed the entire Reciprocal Trade industry globally.
The ability to conceal debt is their secret. This operates at every level of what I call "A PONZI SCAM" starting at the lowest level with the debasing of their currency, the Bartercard Trade Dollar. At its simplest form Bartercard scams its members by encouraging them to supply goods & services in return for a credit – the value of which is pegged to the local currency.
Required to trust the currency operators that the credits and debits always equate, members are then scammed when value disappears from the system & the currency devalues – it's just a simple fraud. Trust us!
TIP 5:
Bartercard asks that others trust them – that their currency is backed by true value. It isn't and never has been.
Fraudsters offer something of little value for something of real value. Beware!