In the 1960's & 1970's people feeling oppressed from tight societal rules desired to remove themselves from the social expectation that sex best occurred within the confines of marriage.
In this environment, New Age 'guru' Bert Potter established a community in Albany on Auckland's North Shore to provide an alternative lifestyle for those with a liberal take. Centrepoint was essentially a free-sex commune – anything goes, sort of thing.
Community members came from across society but with a particular attraction for professional people (doctors & lawyers) with 'liberal desires' who all contributed to the community financially and practically.
The 'community within a community' gained notoriety through substantial negative press with a focus on Bert's approach to society's regulatory influence over his values. After some decades of contentious but successful communal living, the community divided and self-dissipated.
Eventually Bert was incarcerated for a range of sex-related crimes.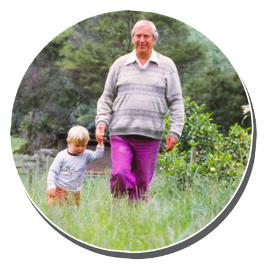 Investigating a community with a strong unity of purpose; that has 'hunkered down' in defence mode; and that holds views or standards differing from the norm requires maturity and an equal sense of purpose from the investigator. Learning things, experiencing and seeing things that cause one deep personal challenges is a huge task, not to be undertaken lightly for the faint of heart.
Many will run and hide from those challenges. Standing up to face the personal challenges though can bring increased maturity; greater understanding; and eventually make the world a better place.