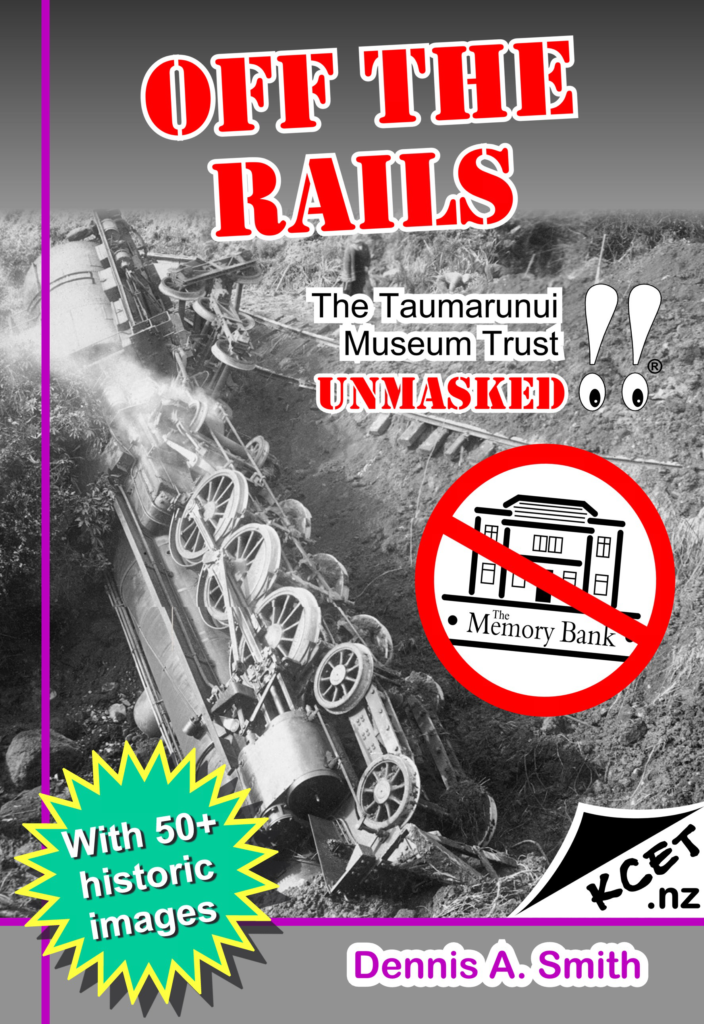 The back cover of this book tells it all . . .
"OFF THE RAILS is a mixture of history and human intrigue . . . A truly humbling and motivational story!"
"Taumarunui's Memory Bank sold in 2018, thus ending three decades of drama.
"What actually happened during those 30 years and where has the money gone?
"More importantly where are those tens of thousands of precious memories bequeathed to the Museum Trust for safe-keeping?
"Following an investigation into macabre historical events, Dennis answers these questions and explains the creation of (and transition to) KCET with a large Appendix of the key documents.
"How has the King Country historian Ron Cooke weathered the turbulence of multiple court cases, lock outs, politics and drama surrounding his life's work and brainchild? In "Cookie's Corner" we hear his answers in the founder's own words – short and to the point."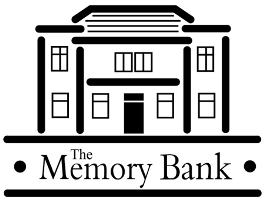 In this resource I included several dozen historical images from the KCET library, including the spectacular train wreck on the front cover.
A politically incorrect book, Off the Rails is held behind the counter in the local library, available only on request. It is an A4 resource printed on gloss paper so presents quite professionally.
TIP 13:
Good intentions abound, but many fail to act in time and old age or other adversity strikes pushing the capturing of history into the too hard basket.
Get your story out while you can!
Local historian Ron Cooke's comments have historical significance as in general the King Country community only has this book as a record of the
political shenanigans that occurred between two charitable trusts over the sale of The Memory Bank.
It is also a warning for those who have a story to tell . . . get the story out there before it is too late. Age creeps up on us all and many a well-meaning person has ended up with nothing as a result of good intentions not acted upon in time.