This post introduces a new series & book describing many of the investigations and lessons from a lifetime of asking questions, decades of writing and years of investigative work. Some of this has been commercial and some not. Interestingly it is the first book (out of 35 so far) that I have written first, then published online. Normally I will write online then convert that to print format. Enjoy.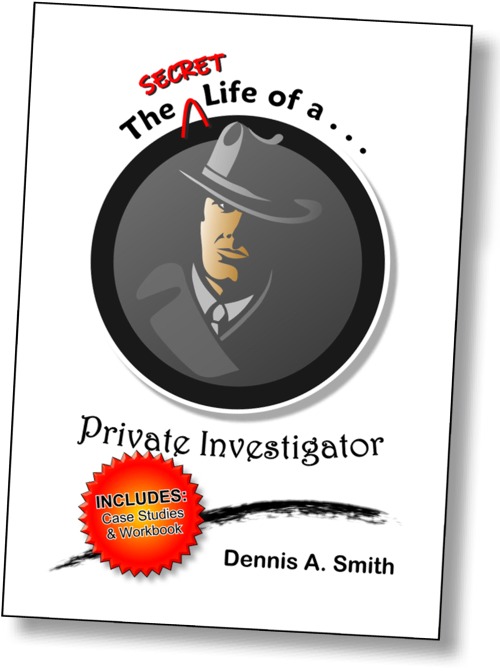 This is a full colour glossy book in A4 format. Each chapter is one page and covers one topic; one case study or one example. It was written for a two hour presentation and covers conspiracies; investigations into the commercial barter industry; philosophy and various commercial "challenges", shall we say!
Chasing the crooks, crims and crazies of this world is my operational mantra. Standing up for the little guy is another way of putting it. As always I share from a Christian worldview, boiled down to its non-religious understanding that we were all created good, but then the Fall destroyed that all. Jesus showed the Father in physical form; got pinged for His trouble then saved us all when He bounced back from the dead after three days. That's it, pretty much.
The biggest take-home of this approach to reality is that corruption is now the norm, sh*t happens and I'll never be out of work. [Now if I can only work out how to make some money from this all! Smiley face winking emoticon here.]
An associated workbook triples the value to the reader by forcing them to engage, think and apply my experiences into their lives as it asks them to summarise each page every few minutes.
Copyright © 2020. Dennis A. Smith. All rights reserved.
Permission is granted to reproduce for personal use only, but no part of this publication may be otherwise modified, reproduced, distributed, or transmitted in any form or by any means, including photocopying, digital recording, or any other electronic or mechanical methods, without the prior written permission of the publisher.
For permission requests, please contact the publisher, Writing the Wrong Ltd.
Any unauthorised copying, modification or distribution or quoting from will constitute an infringement of copyright.
Publishing:
Published by Writing the Wrong Ltd
P O Box 2
Taumarunui
New Zealand, 3946
www.dennis.nz
First published: August 2020, Ver 1.04.
Distribution & Sales: sales@writingthewrong.com
ISBN: 978-0-473-53626-8
The SECRET Life of a Private Investigator/Dennis A. Smith.
A catalogue record for this book is available from the National Library of New Zealand
Dedicated to truthseekers everywhere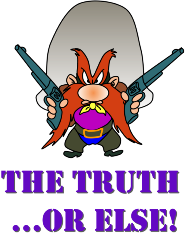 1.Contents 6
2.Introduction 8
3.Lawyers Lie; We All Do! 12
4.Samoa Observer 13
5.A $3.1 Billion BS Story 14
6.Bartercard Secrets 15
7.Down vs Bartercard 16
8.International Reciprocal Justice 17
9.Hon Robert Fisher 18
10.The Dutch International Qoin Con 19
11.Qoin Bankruptcy 20
12.Aussie BBX Bravado 21
13.Christian Businessmen 22
14.Flat Earth, Moon Landing & more 23
15.Uncharitable Charities 24
16.Talamua Cover-up 25
17.It's All in a Name 26
18.Linda Dzaferic, IRD 27
19.'Defamatory' Naming & Shaming 28
20.Dennis A. Smith 29
21.Failing to Bust 30
22.Bert Potter, Centrepoint 31
23.Publishing Evidence Prior 32
24.Taumarunui Museum Trust 33
25.Paying the Price 34
26.Olinda Woodroffe 35
27.Getting Factual With Fiction 36
28.Samoa Ventures 37
29.Engaging Emotions 38
30.The Truth of The Path of Truth 39
31.Possible Positivity 40
32.Evolution vs Godly Logic 41
33.Sharing by Teaching 42
34.Dennis A. Smith Headshot 43
35.Showing Sensitivity 44
36.NZ Initiatives 45
37.He's Good For It – Not! 46
38.Writing the Wrong 47
39.Taking it to Them 48
40.Det. Inspector Bruce Hutton 49
41.Conceptually Challenging 50
42.Buying A Fight 51
43.Unforgettable People 52
44.Creating Value From Others 53
45.The Power of Story 54
46.DNC 55
47.Backing Yourself 56
48. Whale Oil 57
49.Creating Commercial Value 58
50.Force, A Cultural Conflict 59
51.Tuila'epa.com Porn 60
52.Holocaustianity 61
53.About the Author 62