Olinda Woodroffe is a Samoan lawyer who lives in Remuera with her husband who comes from a similar industry. She exudes passion and her mind multitasks well. In many senses she is a formidable opponent with a never-say-die fighting attitude.
For years she has shared legal wisdom on a weekly radio presentation in Australia. Olinda sought out help from us to use the Internet for the promotion of her work. We developed her a website and her staff uploaded her talks as they found time.
Olinda made a name for herself in Samoa by tackling high profile cases and taking on the government, and indeed actually winning some of her cases. In Samoa her profile is ultra-high. Indeed her name is synonymous with legal success and justice, although she does not always win all her cases and her colleagues know her ego very well.
In one of her cases she undertook to sue the embattled ex-High Court Judge Hon Robert Fisher, QC for a million quid.
Whether she had her marbles all together when she initiated this (you generally can't sue judges doing their duty unless they are way out of order) or if she did this for a publicity stunt or to make a statement to the dude to back off and give her some slack is up for grabs but I published a post describing this legal scrap online.
I also was prepared to make a statement by way of Affidavit of the treatment that I saw Fisher dish out to her in court.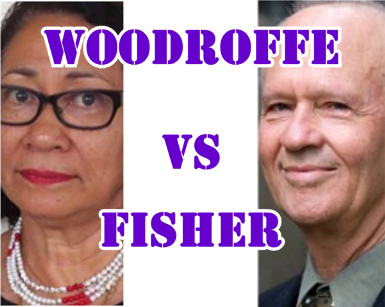 With power comes responsibility and the role as a blogger and investigator can be conflicting at times. I operate in the limelight, by choice. I want to be seen for who I am and to be fearless to speak it like I see it. Like Olinda I want to be respected for who I am and what I represent – truth, justice and all those good things!