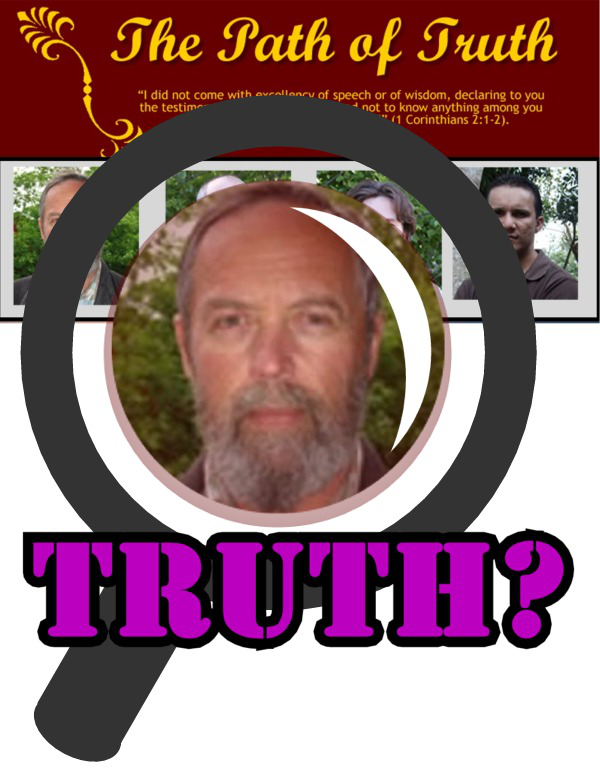 One of my most 'influential' investigations commenced when I engaged with an online Christian truth ministry, Path of Truth.
Billed by detractors as a cult, it most certainly exhibited cult-like tendencies but things were not quite so binary as both sides claimed.
Although it had a physical farm and presence, Path of Truth was a primarily digital force and in its hey-day 'punched way above its weight'. Run by Victor Haffichuk (a leader with psychiatric issues), PoT presented itself as the only Christian ministry that dealt with the Truth, truthfully. It was also insanely aggressive towards all who dared to take it on.
Paul Cohen, was a Jew turned self-confessed apostle of Victor and brought a formidable mind to the PoT business. Until his inevitable bust-up with Victor and eventual departure, it was his vocal and vehement support that really 'made' Victor into a very successful [cult] leader.
Defectors shared the internal conflicts, politics and hidden hypocrisy and detractors universally condemned Victor's baby as a destructive dividing force.
My engagement with PoT commenced with a question relating to their statement that six million Jews had perished in the Holocaust. I knew from substantial previous research that this figure was nothing more than a marketing meme validated by varying sources at various times. I knew that Paul was Jewish but that PoT claimed to only deal with the truth. I therefore lit the match and knocked on the petrol station door – figuratively speaking.
Over a very lengthy public display of logic & fact vs petulance & arrogance, "Can you give me the validation of this six million figure?" turned into a "You're an anti-Semitic personification of evil who loves the sound of his own voice". I'm still waiting for the validation of course, for it doesn't exist, and it's very difficult to return to speak to someone rationally when you've cast them off as a fool unworthy of speaking to – well without apologising and confessing error. They haven't and I'm sure won't ever.
TIP 23:
Out-thinking a powerful foe means that we only tickle the giant once we have tied his shoelaces. This is also a principle of self-preservation. We can always use truth (i.e. exposure) as a deadly weapon but this tool can backfire if we have skeletons in our closet!
There are different ways to deal with logic that reveals fault – one is to ignore it (which requires deception and is hypocritical) – another is to hold two conflicting ideas in your head simultaneously (well I am right, but they could be right too). The former can be achieved by refusing to engage . . . the latter is called cognitive dissonance.
Path of Truth exercised both.
My Tipline ran red-hot for a while as those who felt betrayed when they saw reality behind the PoT scenes approached me with their stories. It was heart-breaking to see the undue influence that one mixed up one man had on the vulnerable. I did what I could.