This post (part of a series) gets down and dirty, diving into the Mind of Evil. Most human minds do not understand evil therefore they get caught up in it easily, often innocently but sometimes against their better judgment. Ponerology is the name of the game here, being the study of evil, but life experience is the best teacher. This post gets heavy in one sense but it's easy to read.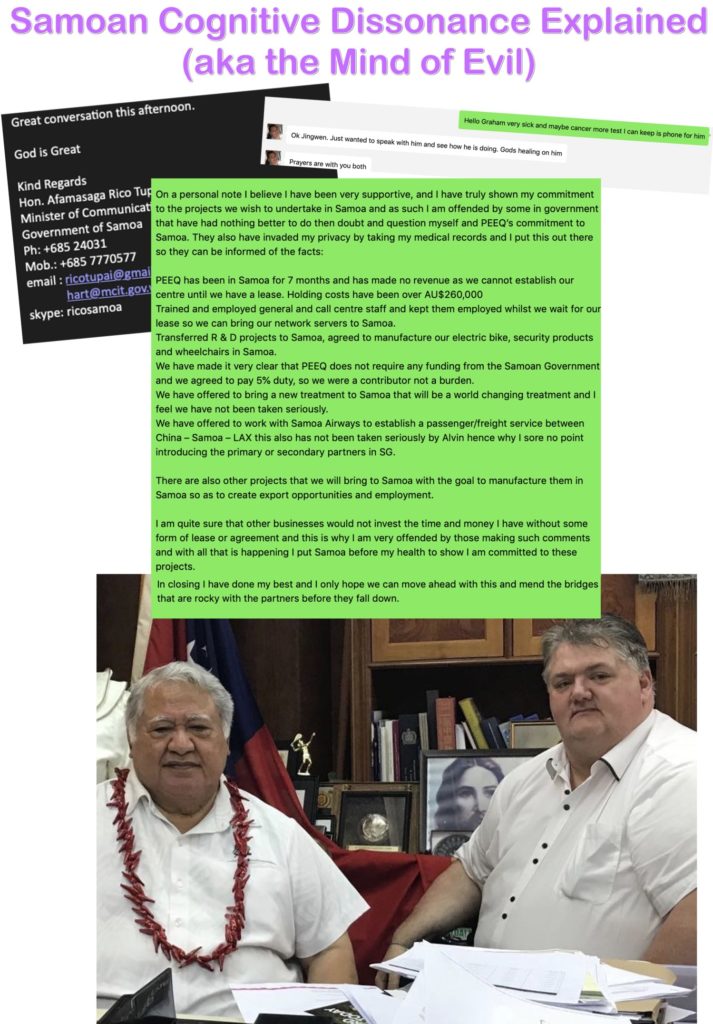 When one understands something, in this case evil, it is much easier to identify it. Like with psychiatric issues or cultural differences where some people really are different, evil can bamboozle us until we understand it. The biblical take is that there is a Creator who created good. According to the Good Book, He is outside of time because He created it – as well as space and the physical. The understanding of the spiritual realm is a little more contentious as is the nature of evil but let's just observe that these two aspects of life here actually exist – a spiritual world and evil. I prefer the mainstream traditional belief systems (where the Creator asks us to call Him by name and that Jesus is the way the Truth and the Life and that no one comes to the Father but by Him) over those of the more recent New Age beliefs but my mind is always open to God's leading.
This (the Christian belief system or world-view) sets evil to be anything contrary to the Word of God. He calls the devil the evil one, Satan. He explains that Satan tempted Adam and Eve in the Garden of Eden and deceived them. Satan is described as having used their pride to lure them away from faith in His Word. They chose to conspire, and voted to go their own way. All hell then broke loose as a result – literally, just as the Lord forewarned!
With this background then, we understand first that worship of evil is Satan's goal, and that deception is the means by which mankind turns away from Truth, towards evil. Deceiving is the means. This deception is the basis upon understanding the "evil mind". It is deceived. Truth then introduced in humility is the antidote. When we understand the mind of evil in any given situation, truth and light descend and evil dissolves and must disappear. This second understanding is then crucial. Evil has no power when truth exists. It only has power by deception.
The presence of truth drives out deception automatically just as perfect love drives out all fear.
But evil still exists and nobody seriously stands for example and says, "Follow me for I speak falsehood!" Crooks in power will always justify their beliefs and their actions no matter what proof exists. Always.
In recent posts I have shown how a Samoan Minister of the Crown (Rico Tupai) has lied to the Samoan people over his trashing of a Palagi businessman rather than facing the music for his own failures. He (like most Samoan politicians) had his hand in the till and has been caught with his pants down. Truth creates a challenge for this dude and as his boss has taught him, he has dug himself into a hole, doubling down on stupidity, and right in the middle of an election campaign. I would like to explain why he has done this to give you a full understanding of how deceptive evil is.
The facts of this particular case are that the Minister did a few things wrong. The people around him also let him down. Culturally and politically he simply cannot do the honourable thing and fess-up nor make things right with the aggrieved party, so he lied, more and more. He cannot do this because of the ungodly Samoan worship system relating to the concept of shame. It has now got to the point that the Palagi is literally in fear for his life and genuinely doesn't want a bar of anything Samoan. He thought that he had done nothing wrong and so just told the truth. The point here is that the truth to this Minister comes secondary to surviving an election and bringing the entire country of Samoa into disrepute. Graham actually caused the Minister extreme embarrassment by standing up for truth, but he has yet to see things this way. He's smart though – I'm sure that he will get there in the end!
But what of the God thing, whereby Rico claims to be a Christian, recommending biblical things and talking as if he loves God? To the Western mind this is a perfect example of cognitive dissonance and an absolutely crystal clear example of Samoan hypocrisy – and at a national political level as well!
It is all of that but here is where the deception comes in . . . Rico doesn't see this hypocrisy as evil. He doesn't see that lying to the population is wrong, even if it hurts a Palagi, even badly. The truth to him is that relationship always comes above a simple abstract. His matai titles prevent him from admitting any failure on his part for risk of bringing shame upon those under that title. He cannot tell the PM that he will fess up, even if he wants to, or even if the Lord Himself tells him to, because the Prime Minister is in the middle of a political fight, some may say for his political life).
See how it works?
The PM too is caught between a rock and a hard place because it is his job as the PM to protect his party, and getting booted out of office would bring shame upon the entire fabric of Samoan society. The HRPP party has owned and controlled the entire country under Tuila'epa's leadership for decades. Losing their grip on power would introduce devastating instability as decades of corruption would be found out – not good for him, his family and all those under his matai titles also.
So then using the wisdom that he has gained from decades as top dog, he too has little choice but to sweep the matter under the carpet, even if that means lying to the public. This is the position that these crooks find themselves in and Cognitive Dissonance be damned. Evil doesn't exist for these fools because they are simply cogs in a wheel of a system (be it a corrupted political system or a cultural system that has gone awry) and they have no choice if they are in it.
This is the way they think. As a result, absolutes like truth, goodness and love all become relative. They MUST. technically! It simply is not an option. Worship of God can never be based in reality of necessity because of this, thus it is not possible to find real or genuine faith in Samoa's part of the social, political of financial scene. Sure, everybody tries to do the right thing and everybody has their own standards and sure off-shore Samoans hate the corruption from the current political leaders but anybody like the Palagi who has gotten caught up in Samoa dramas must be sidelined, taken down and dissed, even if this is all built upon falsehood.
Please don't try to teach me or tell me how things SHOULD be. I'm telling you how it IS!
Just in case anybody thinks this is all imagination, remember that Misa Telefoni was the Deputy Prime Minister when another politician causing problems to the PM was assassinated. Misa was actually the target because he threatened TPTB and I can tell you with absolute certainty that his distancing from politics shortly thereafter was no accident! Samoan politics can be, no, it IS a brutal world. Graham Liao the Palagi dude who stood up to this BS recently, was told that he would be a target within 24 hours of going public. I don't think he will be taken out physically because he has now said his piece and just wants to get on with life away from Samoa; as has the crooked Samoan Minister Rico said his piece, so hopefully it will all die down a natural death under the PM's firm instruction. Hopefully somebody wise will tell both these boys to sit down and STFU so as to reduce the heat in the kitchen!
If it doesn't die down this is what will happen . . . Tui will contact the Aussie Secret Service and just ask a few questions, on the side sort of thing, just enough to raise a red flag. Hint, hint. He won't make a complaint but that red flag will stay there forever in the Aussie system. It may limit Graham's capacity to get signed off for government contracts but nobody will admit to it and there will be nothing practical on file. Then word will go out via the Samoan chain of command that where ever Graham got his matai title from need to haul him back in a little bit. If this nudge, nudge, wink, wink approach doesn't work, then the boys may be sent around with a message or two or three – key his car, scare his missus while shopping, or let down a tire here and there. Then a physical assault or suchlike and then if none of that works then maybe someone who will take him out once and for all. IMHO his risk factor has gone up a bit but he's not yet in serious risk yet.
You have to understand this mindset – nobody, and I mean nobody in this situation ever takes nor is permitted to take personal responsibility. This is a social thing dealt with in social ways where people respect and fear the system. The mindset is that of a soldier taking orders and acting without thinking. This deception (whereby something is made greater in perceived value than an individual taking personal responsibility for their own actions) is the mesmerising mindset of evil.
In Samoa's case this is just the cultural norm. We seek to retain relationship by fitting in rather than by rocking the boat. It is why and how the political, financial and religious elite better themselves at the expense of the rest of the population. Remember always that they do not see anything wrong with this in the slightest. They are the pua'a [pigs] that are more equal then the others – by reason of birth, chance, or skill at manipulation, it matters not.
Now this deception is not just a Samoan thing. I've used the recently revealed disgraceful conduct of Rico and my deep knowledge of the Samoan Prime Minister as an example but this is a universal phenomena.
COVID-19 masks anybody? I went into a store in Hamilton last year and was ordered to install a face diaper. Knowing the truth about this man-made bio-weapon and how the elite manipulated the global population for the purposes of control, I asked whether this was really necessary, and when I was told that it was, I left. I've never bought a mask nor will I ever wear one unless the risk/benefit ratio to me makes sense. So far it never has. How many others are prepared to pay this sort of price? My independent mindset asks questions, establishes fact, applies logic then acts in accordance with that truth – and all based on my chosen value system.
Taking this into the generational history of studying the mindset of evil, pride can become an insidious force as I have previously mentioned. Let's go right down the rabbit hole to the lowest level now where we see this very same mindset in the epitomy of evil. Dig deep now, literally into tunnels. Go back to the beginning of life when it is the purest – young children, babies and before birth. Now pervert this in the same way as evil perverted the beauty of creation back in the Garden of Eden. The temptation back then BTW was sexual, as evidenced by mankind's reaction when confronted by the Lord. Now throw in a bit of death, business, perhaps a dollop or two of cannibalism and pop in a shining light to fool the people that this is all good.
What do you now have underground?
Child sacrifice.
Child trafficking.
Adrenochrome.
Pedophilia.
Satanic worship.
The mindset of these people who delve into this realm though; the ones that we all think are too evil to properly understand how they could possibly do what they do, is exactly the same. There is fundamentally no difference to ours when they honestly, genuinely believe the words of the tempter. They truly honestly believe that just like Rico above believes that a lie is justified because of the circumstances, that the end justifies the means . . . that by terrorising children then drinking of the product resulting from such sacrifice (which is of course essentially the foundation of Adrenochrome) is good. The fact that is that it works and gives them a high greater than anything they've had before; the fact that they do gain incredible swathes of power, fame and wealth is proof to them that they are indeed chosen, and invincible.
Savvy?
Now having gone the full hog here, where do you fit on this spectrum of evil? Can you think of anything where you are prepared to sacrifice truth or love in order to keep the peace or to refrain from hurting others close to you? Do you lie to your children over Santa's existence or the tooth fairy? Do you deceive others in order to avoid a conflict or a difficult situation developing? Do you still hide something from your parents or children or spouse or attempt to cover something up? Please don't try to tell me that the mindset where one will kill a young traumatised child then eat or drink of it is not the same mindset of evil that besets us all, where we think that we can get away with it; or that we can justify it, just . . . because!
To summarise, the mind of evil is very simple. The evil mind is one which is deceived into believing that an ungodly thought or action is justified; it is one that justifies the ends for the means; it is one whereby temptation is engaged because we are proud people.
Speaking the truth into a difficult situation may not be easy and is most certainly costly. I know this from living in Samoa for as long as I did. Graham now knows this too. Jesus showed us that He knew this too when he chose to head on up to Jerusalem and pay the price for us all, yes I said all because I mean it.
I trust that this has helped you to understand the mind of evil.