In this post I share my commentary on world current events that appear to be managed by evil increasingly on the back foot. I pick out a few examples of some of the Conspiracy Theories that shows serious change is afoot. This post may be a little shocking for the uninitiated. Prepare to be shocked it you are not aware.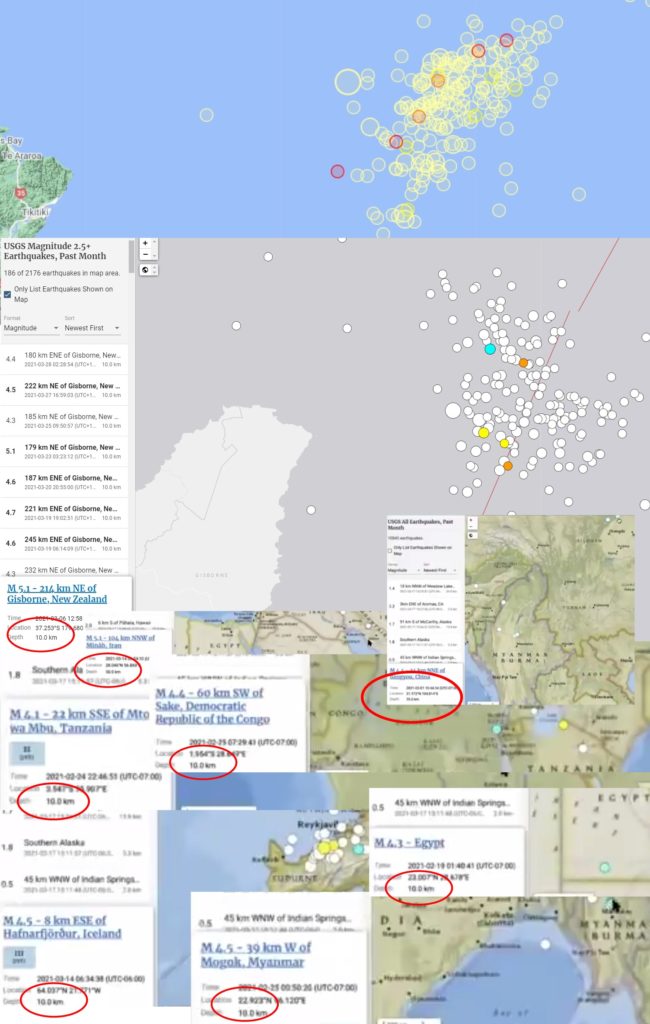 Mel K is an American woman who used to work for Donald Trump. She knows him and supports him. Her insatiable curiosity and her capacity to share her beliefs and results of her research passionately has brought her to the forefront of the Conspiracy world, especially in the last six months since the election fraud. In a recent video recorded with another American Patriot Michael Jaco she expressed her frustrations with the public ambivalence to the nefarious activities of the elite, previously called the 'Illuminati', then the 'Deep State', and now the 'Cabal'.
The people just do not want to believe in evil – Mel K.

Source
The problem that she highlights is that the people whom she refers to are proud and naturally seek to reinforce their preconceptions that have been consciously moulded by vested interests for many years, decades in fact. It is human nature to defend our previously held positions – that there are no Conspiracies; that Democracy is good; that the charging of interest is normal as is the boom & bust cycle and more. That evil exists first challenges us all at a deep spiritual level because if we accept this then we must logically make personal decisions relating to heaven and hell, plus eat that huge humble pie that awaits us all when we realise that we've been seriously conned!
This is the twin role of a Conspiracy Analyst – to establish reality and then to share it when we've found it. It's hard to do this at first. The more we do it however the easier it comes. I've said for years that the existence of aliens (I mockingly use the term ET's) along with most New Age woo-woo science things like crystals, pyramids, Ascension theology and so on do not stack up whereas most that relate to power and money do. I'm seeing too much now to discount the possibility that there is indeed evil being perpetuated on earth out of sight underground and that ET's may indeed be a part of this.
Before I come to any wild conclusions that may shock you, let's start with evidence of children being taken out at night from the White House and analysis of underground explosions East of Gisborne, NZ, in the country I live.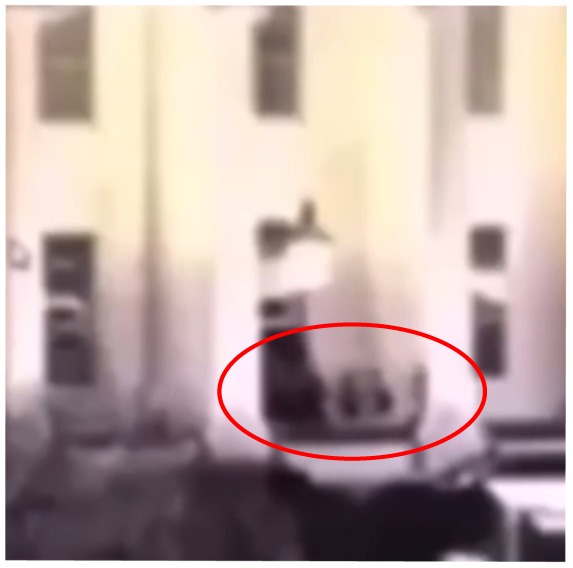 The photo here is a screen grab of a part of a video that has been circulating for a month or more. Apparently the story goes that they were being rescued from underground tunnels under the Whitehouse. Special Forces from around the world have been clearing out DUMBs (Deep Underground Military Bases) from around the world since the 20th January 2021, pending President Trumps return once peace has been restored and the Military have secured the USA.
It is claimed that a lot of these events have been planned and while the timing has been questioned and the announcements questionable, the essence of Q's posts have been shown to be dead-on. We're most certainly watching a military show starting with a very long-term Military sting operation called "the US Presidential Election" of 3 November 2020. The show started back in the 1960's post the JFK murder.
Massive (actually inconceivable) numbers of children have been bred, smuggled, sold and moved around the world for the elite to play with – sexually; torture for the making of Adrenochrome; genetic manipulation for testing and a myriad of Satanic purposes. I have seen enough to know that this is fact. The quantity though I do not know but how can you justify even one child getting messed with like this, let alone millions.
I listened to one commentator who said he had seen evidence because he insisted on seeing it before he believed it but he was advised not to look at it prior to his viewing. His response was simple. He wished that he had never seen it. I know a man who was a policeman who specialised in this side of life who said the same thing to me decades ago. "Dennis please, you do not want to see it!" was his firm advice. I took it but the curiosity years later burned.
I have recently accidentally seen one photo and I was fortunate enough to know what it was just as it flashed on screen and I only caught the picture in my peripheral vision as I looked away and thankfully I never looked at it properly before I could close it. I thank God, literally, that I was spared the visual imprinting on my memory just in the nick of time. My advice is for you to do the same. Find evidence in other ways and pity those boys who have been sent in to deal with this all.
A couple of weeks ago a friend told me that there had been an earthquake near Gisborne. I knew from previous research into the Oklahoma bombing events that earthquakes that showed certain types of shock waves represented explosions. I knew that there were tunnels and DUMBs East of Gisborne and that Special Forces were clearing out in or around the islands East of NZ and I put two and two together. As can be seen from the above graphic and live website data from Earthquake reporting sites there are hundreds of explosions all at the same depth (10km) in the very areas which I knew tunnels and DUMBs existed. The vast majority of natural earthquakes occur 50km and below, thus I had all the proof I needed. Conspiracy Theories confirmed. In the time that it has taken to write this post and prepare the image, I have had three four automatic updates of earthquakes 10km deep in the Pacific. Nothing in February, 2021. Nor January, nor 2020. Good things are definitely happening down there and across the globe.
So what's the big deal about all of this? Well I can prove that the tunnels have been in existence for decades, right back to the 1940s and 1950s. They have been building them for decades and they dig them at the rate of km per hour, not days per km using plasma and nuclear things to e! The existence of advanced technologies suppressed by TPTB has been proven to me to my satisfaction over many years – anti-gravitational forces used in construction; vibrational tools used for engineering purposes; the Greek Antikythera mechanism, just to start with. Then evidence of ancient stories of ET; consistency of message in regards to Alien encounters; and now, more recently a steady stream of credible descriptions of warfare, conflict and advanced 'stuff' that cannot be simply ascribed to spiritual forces all have me opening my eyes and saying, "Now wait a minute . . . What is happening here?" There's now enough for me to question my previous analysis.
The significance to this all is that the claims of pedophilia being the glue that holds this evil elite together is that as the Special Forces across the world are undertaking their battle against evil, more and more will come out. It has to. It must, and our reality as a world will change as a result. This is, as I have been telling my friends for a month or two now not a simple election fraud case; this is a much bigger game at stake here – a big step forward estimated by me to be at least five to ten times bigger in global impact than World War 2.
Now may I kindly suggest that you do not trust me to know it all. I don't. Do Aliens exist and has ET visited earth to help mankind grow up? I can't tell you definitively one way or another at this stage but I'm starting to gather answers to many questions if they do.
Is the consistent story about Alien encounters based entirely on spiritual matters, after all spiritual things influence our reality whether we like it or not? Or is it a mixture of fact and fiction? I'll share my learning experiences here as I always have, attempting to get it right for myself and for you too. No, I have not been beamed up and encountered ET myself, and yes, I am naturally highly cautious in my work.
I can tell you though that I knew enough to know instinctively and immediately that when I heard and saw that there were earthquakes reported in the MSM off Gisborne that yet another tunnel had been taken out. Millions of children have gone missing – fact. Tunnels have been proven for years. I can trace the existence of Adrenochrome back to at least 1996, so given more time, likely long before that too. Jeffrey Epstein and Maxwell are most probably still alive and I have been told that they have been 'singing'. The container ship stuck in teh Suez Canal is owned by a company associated with Hillary Clinton. It was built in 2017, it's name is Hillary Clinton's secret service name which was re-painted in 2018 around about the same time as Q posted a prediction and gave advice to watch the water and Donald Trump is poised to return as President again shortly.
Oh and with all this drama playing out . . . yes there is a God. He has a sense of humour to put Trump into power and p*ss off a few in the MSM, to take out the elite and to wake the people up, and all directly in the face of wokeness itself, but yes, He is most certainly alive and well! Make sure you do the honourable thing and don't get caught up in the evil I have shared above.