In a previous post I shared how the keeping of secrets is used by manipulators and deceivers. Fear is a common power system used to control others. Usurious practices is another. In this post I dive into the practices and concepts of speaking out – exposing secrets – using the Crewe murders as an example. I will then in future posts explain the basics of the Crewe murders, largely repeating and summarising John Ingley's incredible 30+ years of work published in I Fed the Baby. I discuss here some specific aspects deception, naming two individuals still alive who know it all (there are many more BTW), and detailing how fear (and shame) enables evil to perpetuate, in this case for more than 50 years. Enjoy.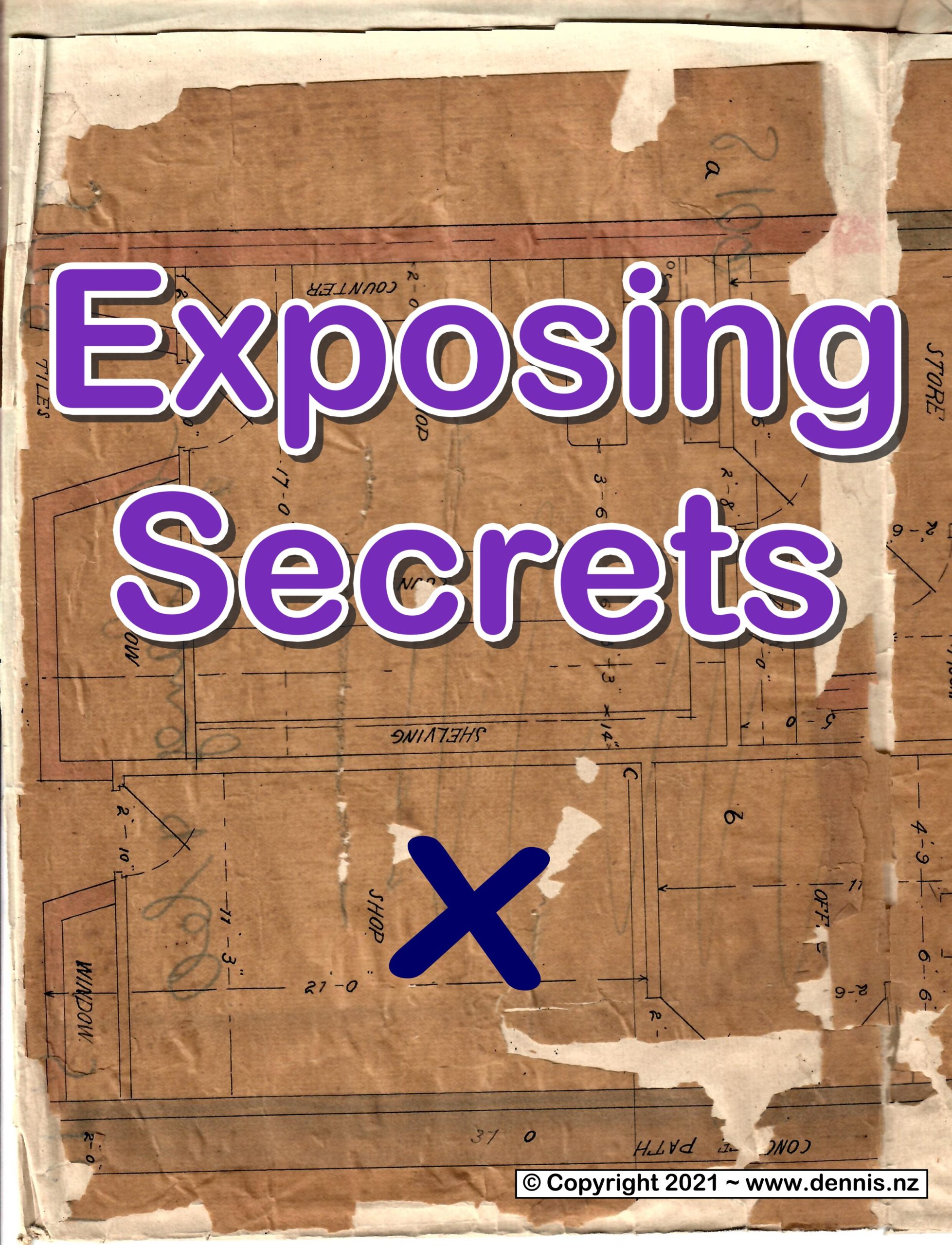 In the 50 years since Jeannette and Harvey Crewe were murdered, much has been written and discussed about these cases. Apparently it is a "cold case". It is not. Elements of the NZ Police knew, and know who did it and why and from a lot earlier in their investigation than has been assumed. Many, especially in and around the South Auckland region also knew, and know.
It is a repeating refrain from those who have bothered to ask the questions over the years that much is still being kept under wraps. Most authors and commentators retain information and only release partial information. Again, John Ingley's deep and meaningful engagements with those with vested interests taught him very well. The best way to keep a secret is to not share it. He didn't, until his post-humous publication of the book I Fed the Baby.
Lessons in Trust & Human Nature
Chief among his learning experiences were two encounters he had that deeply affected his trust in those apparently seeking answers but in reality had secret agendas. This first with author Chris Birt, where John came away with the distinct impression that Chris had an agenda and was simply pumping him, rather than sharing openly which was John's intent, assumption and expectation. Others have also told me that Chris appeared to have reached conclusions and filtered, or sought information that validated his theory. I don't want to discuss Chris' personal life or why John considered him "compromised" as I have never really engaged with Chris but the second was an incident with members of the Thomas family that affected John quite deeply. While the first was more a wakeup call for John that the world is not always as he saw it way back when, the second was a deeper betrayal that is worthy of more discussion.
In I Fed the Baby, John reported that in his efforts to get to the bottom of what happened he arranged a meeting with the Thomas family. I think from memory that this was with Richard, Ray and Des. John's notes record the details and his summary of the three personalities and their engagement. The betrayal was found out when John got up to go to the toilet and noticed that a red light was operating on a tape recorder. They had previously agreed that the meeting would NOT be recorded. That event convinced John that "the Thomases" [whatever that means] had something to hide, and taught John an important lesson, one that I too have learned, and teach, that EVERYBODY has an agenda – EVERYBODY!
Now I hasten to add here that I suspect that it was only one of the boys who recorded (Richard) and that the others either knew about it and went along with the betrayal or they didn't know and their older sibling 'played' them. It doesn't matter to me which though, as the lesson taught John well. It was then that he seriously considered the possibility that the Thomas family as a team were not coherent (since proven to be very accurate with Arthur's recent court case 'nonsense'); that there was something untoward going on and that their continued, repeated interest in the events of 1970 were a little more than simply getting justice for Arthur.
Such thinking alerted him to the importance of Kevin Ryan's insistence that the "error" remained unchanged when he called the Crewe's daughter, Rochelle Thomas (not Crewe). It also caused him to wonder whether Richard was involved in the cover-up and what it was that drove Andy Lovelock and his team to point the finger back at the Thomas farm in the 2014 review.
So the point here is that, to John Ingley, this exposure of secrets (even if only a hunch at the time based on known deception) was all a critical part of his research and provided the groundwork of thinking for his book.
Likewise for me, the process of applying life experience, a solid understanding of human nature into the events as I knew them has helped me enormously to put all the pieces together. I also have the ability to share them coherently via blogging and publishing. I would note however that I do NOT claim to be an activist. My agenda also is out there in the open, not hidden. For those of you reading for the first time, I write from a Christian world-view, and seek to be seen as a thought-leader in whatever space I operate, teaching, preaching and explaining truth as I find it, without fear or favour.
I turned my attention to the Crewe murders when I purchased a company that had spent 9 years working with the private researcher John Ingley. The previous owner of the company who was retiring had given a deathbed commitment to John to publish his work. I eventually honoured this man's commitment and the resulting work became the book and series of blog posts, I Fed the Baby. In this work, John identified the women [pl] who Fed the Baby (it was actually more than one woman); we explained how the murder weapon was a .22 pistol (a Ladies Companion owned by family friend Alf Hodgson then held by his widow Rose Amy) and shared in extraordinary detail how Len Demler's wife Maisie had variously inherited wealth from English aristocratic lands and other sources. This gave the answers to who the woman who fed the baby was, detailed the murder weapon and explained the motive.
My current work shares the Police corruption and cover-ups since.
As I have shared previously Len Demler's Autism enabled him to arrange the disposal of his 'problem' (Jeannette) and to secure Maisie's wealth through probate jiggery pokery which I still do not fully understand. Clearly the wealth and control did move from one side of the family to the other so a fraud definitely did occur, but the how can best be determined by the lawyers who helped Len do it or a forensic accountant. I'm neither.
Now the exposure of secrets people want kept secret really p*sses those people off when you do it, so this is where we need to step back and see how to deal with this exposure business intelligently, and in my case in a biblical manner. There are essentially two ways of dealing with a secret, you keep it or you expose it. People who exert their will over others generally use deception to coerce others to do their will. Those who can kill, lie. They are deceivers. I call them the crooks, crims & crazies of life.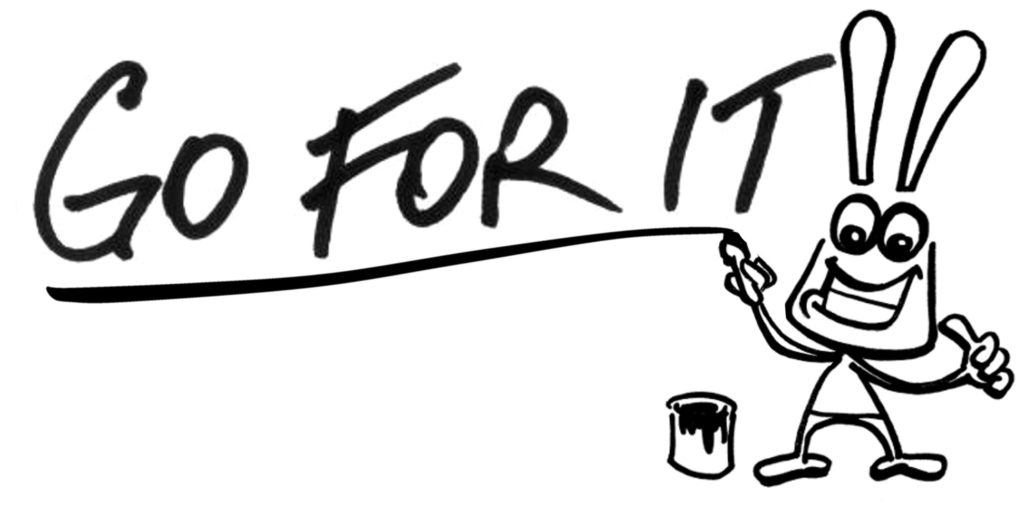 I take my lead from the Master and my read on this is that Jesus knew who He was. He knew the Truth because He was the Truth and He deliberately, consciously took His message right into "the enemies camp" as we put it in Christian circles. The way I see it, He was fearless to speak it like it was. He consciously, deliberately baited the BS artists of the day to put up or shut up; He called them directly what they were; and the little people cheered him on. "Go get 'em" was what they were saying about Jesus' naming and shaming those sons of the devil; that brood of vipers and suchlike. He did this without fear or favour . . . I do the same, but use the phrase "Go For It!!"
Exposing secrets, deception and manipulators ends in crucifixion I know, but the alternative is that we live in fear, fearful of being found out, perhaps to have looked the other way when we could have spoken out; fearful of getting found out by the people we feel we are accountable to or if we have broken the law, fearful of getting charged with that indiscretion. This then, is the lot of the people who know whodunnit, or who know something about these events that they keep to themselves. I don't want a part of it!
The Hutton/Johnston/Demler Connection
When I was researching the removal of the cow cover from the Crewe land, I wanted to understand why Bruce Hutton would do such a thing. It was pretty clear in my mind that he was the guilty party – being in charge, having arrived on the scene at 5:10pm and it being winter, knocking dark. Hutton was later found to have planted the shell case, exhibit 350, so I already knew that he had a crooked bent. I knew that those who had worked with him and who were straight didn't like him, or trust him. I knew also that he was close buddies with Johnston who I also knew was also a crooked dude. I also knew that this cartel of crooked cops had worked on other dodgy cases previously. I knew that there were claims that Hutton had either bopped off or divorced previous/future wives and I could understand why his family might stand up for their deceased father/husband all very well, but why would a Police officer take a cow cover and later have a fellow Police Officer lie about it in court? I knew that Commissioner Walton was prepared to bend the rules in order to get ahead politically – after all you can't be the top of anything if you don't have ambition – ambition that often excuses immorality, but I didn't see Hutton having called him to get advice on what to do onsite.
I wanted to know more about this man Hutton in order to make sense of why he did what he did.
I knew that the 1970 October change of investigation focus from Len Demler to Arthur Allan Thomas was sudden and caught everybody by surprise, but I also very strongly suspected that a secret land deal was done between Len Demler and Bruce Hutton, in October 1970 too. I didn't know where it was – some suggested East Tamaki, others Port Waikato and it was also possibly in West Auckland. While "the word on the street" can provide valuable insights and it is often correct if relayed without detail, it can also end up simply being gossip, so I pushed on. Did Hutton's immediate superior have anything to do with his removal of the cow cover? Could Hutton have called anybody on the afternoon of the first Monday and would that person have had a reason to cover up aspects of the crime? Was Bob Walton involved himself perhaps? I could also understand everything from the cover-up onwards . . . this was simply normal human conduct. Somebody does or did something wrong way back when so it grows and gets worse over the years. Fear and manipulation gets going but why? Why all the secrecy at the outset? What caused this thing to happen at the outset?
I knew from John's research that money was central to the murders. It's always sex, power or money in these things. Usually always anyway. Sometimes it's religious stuff but most of the time it's one of these three. I knew that Len Demler was the source of the crime itself and I could, and did explain the how and why of the murders but what was there to explain this weird stuff happening between Hutton and Demler? Could it be possible that the "Hutton going after the prime suspect Len Demler" story was not entirely kosher? At what point did the relationship between Hutton and Demler change from a cop chasing a suspect to someone who was a source of personal wealth? Was this a gradual change or perhaps . . . perhaps it never really changed and they had 'an understanding'? So my questions began.
Did Demler know Hutton at the time of the murders? If so how did this come about and if so, why was it covered up?
To cut a long story short, I eventually phoned a woman, that to be honest, I found initially to be quite pushy. She had contacted me about her brother's death when I first published I Fed the Baby back in 2020, and while her story (that he was murdered by a dude who had lied under oath in a secret hearing at the Crewe inquiries) seemed to me to stack up, her 'scattergun approach' appeared to me to be somewhat ineffective. I considered that a more detailed, targeted response, perhaps a little more deliberate and measured of a response would be more effective. Anyway, for whatever reason we reconnected and I guess I pumped her for a greater understanding of these relationships.
"Yes, I am sure that they knew each other!" she replied.
"And why do you say that?" I asked.
"Because they all drank at the same pub!" she said. "They all knew each other. They must have known each other."
Holey Moley!
My later following up, "And to what percentage are you confident of this conclusion?" brought out the stunning answer, "90-95%".
WTF? Am I to believe that the cop who supposedly grilled Demler for the entire outset of the Crewe murder investigation not only knew the prime suspect but that he drank at the same pub? Methinks this might be, "A little interesting," I thought.
So is it possible that Hutton might have known whose place he was going to before he arrived there? Yes, Control would have indeed known that it was Maisie's daughter who had gone missing. So was it possible that Hutton had made the connection and had contacted Len Demler before he arrived? Yes, indeed that was possible, I found out. Then let's go just one step further on this slippery slide of checking that our assumptions are correct . . . could it be that Hutton, or Johnston knew of the murders (or at least the Crewe's disappearance) prior to the initial call to the Police? OMG! Yes it is indeed possible. So therefore is not the significance of their Mangere drinking hole rather important? And to get quite specific is it possible that Bruce Hutton or Len Johnston had loans from Maisie, I mean it seemed like half of South Auckland had them didn't they? And could it be that debtors had been approached to settle up? And is it possible that like John Ingley had concluded, that Harvey and Jeannette were intending to cash-up and move to the Wairarapa when Len did his stuff and removed 'his problem'? And could it be that "his" problem could actually be "their" problem? And if it could be then who would the "they" be?
"Dennis, don't go there!" I am told by some, but I guess I already have.
"I hope you have good life insurance!" others quip. "Nope! None. I've just got faith. Real faith that is – not in the NZ Police!"
And the good ones say, "OMG! How can you put this all together like this? It makes so much sense after we've struggled for 50 years to understand it all but you really do make sense!"
An honest cop (retired of course) asks me, "Can I share this all?" and then adds, "I am sure that a LOT of my circle would be VERRRRY [sic] interested."
I summarise a rather convoluted engagement with informants thus:
… confirmed, in late 2015 we went to the Mangere Historical Society. The first time I went alone but the old women said Mr Belcher wasn't in that day and I needed to speak to him … so we went the following Monday (if memory serves me correctly it was only open Mondays) Mr Belcher was there and very, very chatty … I have notes … But he and the old lady there said the police went in 2010 and removed all photos, news stories about that DB pub in Bader Drive Mangere. They didn't return them nor did they say that they would. These people [the Mangere Historical Society people] worked their butts off and had meticulous records and displays of the whole area in Mangere and Mangere Bridge.
Apart from the matter of dishonesty, and actually theft by the Police if you want to be more technical, it was clear that somebody within the Review Team in 2010 considered that there was something that they did not want getting out, most likely photos of people and relationships that they wanted kept secret. These findings perfectly match John's repeated statements and indeed warnings that his research too had concluded that MANY people of wealth and power are connected to these murders and their coverup.
I have since found out that my guesswork and gut feeling has been accurate too. Yes, Len Demler not only drank at the DB pub in Mangere but that he knew Bruce Hutton, Len Demler, Karl Lobb (Lynette Steven's brother's accused murderer and more) as well as many others whose names John Ingley also came up against in research of who knew who within the South Auckland farming, racing, rugby and drinking fraternity!
So short of writing a tome, it is clear to me the big picture of what happened and why the cow cover went missing, probably at Hutton's instigation if not by his actual hands:
Bruce Hutton could have, and probably did have prior knowledge of the crimes before his arrival on site. How soon that was beforehand is still conjecture, but Ian Wishart's claim that "Johnston did it" has clearly been based on much more than a hunch.
Hutton not only knew Len Demler prior to the murders, he knew him as a drinking partner along with many others. This knowledge has been deliberately kept from the public.
The reason that Hutton suspected Len from the earliest moments of his "investigation" was due to prior personal knowledge, totally independent of his Police investigative work.
The cow cover meant something to Hutton – what, I don't yet know, but it was sufficiently condemning to something or someone that (most likely) Hutton removed it or had it removed.
Corruption can therefore be proven to the earliest time of investigation and logically if people knew who did it, when and why, so too did senior elements of the NZ Police.
Bribery, blackmail, bullying, brain-washing and self-interest explain all the events following perfectly well – Arthur Allan Thomas' setup, legal BS, the media circus and journalism supposition, opportunism and guesswork galore – the lot!
Fear (in this case fear of exposure) is essentially "fear of man" and enables control by others – deceivers and manipulators. Independence of thought enables freedom. In a Christian context, fear is actually a lack of faith or a placing our faith in something unworthy. All of us have faith to some degree but when we fear exposure of our secrets we empower others to lord it over us. Humility means that we 'come down'. We let the truth out, and fear dissolves. Poof! Gone . . . Sure, it's not natural for most of us but it is simple to do.
Kaboom! Criminal Kryptonite
Exposing secrets that powerful people do not want out there can be likened to handling Political or Criminal Kryptonite. Whoever holds it could get badly wounded and more if the thing goes Kaboom on their watch, so what to do about such things?
I turn now to speak to the many people who know secrets (and there are many of both – many secrets and many people who know things). My advice is to clear the air while you can. Any of us can go at a moment's notice. I have a friend who lost her 15 year old 'baby' recently. You don't have to be a blogger or to take on the crooks, crims and crazies of this world like me in order to end up facing your maker really soon!
Get it off your chest while you can. I'm happy to share your story or knowledge no matter what it is that you want to get out. Yes, I can keep your identity from the public using s68 of the Evidence Act if you want to but I've always found that it is far better just to fess up and man up. Most people understand, and especially in historical things like the Crewe murders.
There are two people that I know still live who can answer questions if they choose to, Karl Lobb knew Len Demler very well and I am certain was intimately involved in the matters discussed here. Leslee Sinton, too I know either was or can identify people intimately involved. While I suspect that neither of these two people will cooperate due to their past police protection things, there will be and are many others who can get their message out. Some of this may be to complement or correct my work. If so, so be it. I'm just a guy with a brain who knows how to use it! Oh and maybe some balls or bravery too.
In future posts I will be sharing more of the who, what, how and the why of the murders themselves, summarising John Ingley's take for those who have not read my blogging or the book, and giving my analysis of who pulled the trigger and why I think this. Spoiler: there are two main streams of logic that I use with two different conclusions. I'll also be releasing all of John Ingley's research notes once an accounting matter is resolved. This will be the first time they will have gone public and these will be fascinating for researchers and those that seek to understand these sordid affairs.