This is the raw text of the book 'I Fed the Baby – Confession & Motives in the
Crewe Murders Cold Case' by John Ingley. Sadly, it was never published as intended by the author, at least in printed form, until after online publication due to division & dysfunction within his surviving family and a lack of effective legal instruction. It is an honour though to publish it here. The book is now available on TradeMe.
Copyright Page
Confession & Motives
in the
Crewe Murders Cold Case
Published by Abundant Past Ltd [Ed: Not published in paper]
P O Box 2
Taumarunui 3946
New Zealand
www.abundantpast.com
First published: Q2 2019, Ver 1.2. [Ed: Not yet published in paper]
Printed & bound in Taumarunui by Harland Graphics. [Ed: Not printed]
Distribution & Sales: sales@abundantpast.com
Copyright © 2019. Abundant Past Ltd. All rights reserved.
Permission is granted to reproduce for personal use only, but no part of this publication may be otherwise modified, reproduced, distributed, or transmitted in any form or by any means, including photocopying, digital recording, or any other electronic or mechanical methods, without the prior written permission of the publisher.
For permission requests, please contact the publisher, Abundant Past Ltd.
Any unauthorised copying, modification or distribution or quoting from will constitute an infringement of copyright.

ISBN: 978-0-473-47723-3
I Fed the Baby – Confession & Motives in the Crewe Murder Cold Case/John Ingley.
A catalogue record for this book is available from the National Library of New Zealand
Dedication
To John Hilton INGLEY
(25 July 1943 – 3 May 2017)
Author, Investigator . . .
. . . a fearless truth seeker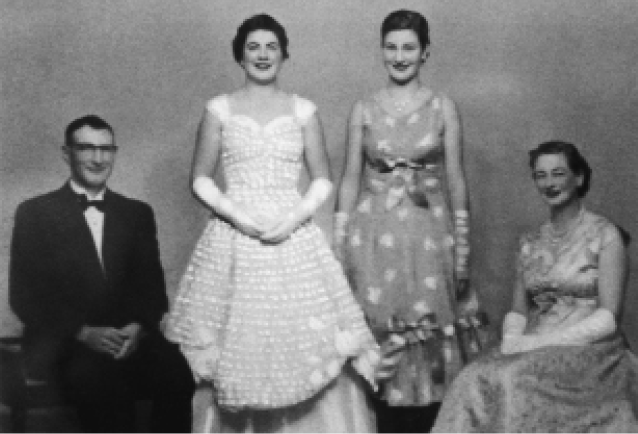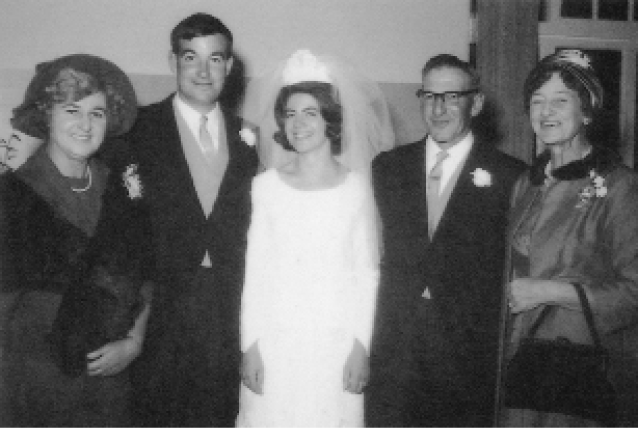 Contents
Contents…………………………………7
Location Map………………………….8
Editor's Respects…………………..11
Preface………………………………….15
Publisher's Introduction………..19
About the Author………………….25
1: Evils of this World……………..29
2: I Fed the Baby!………………….31
3: Searching for the Truth……..33
4: Chennells Family………………39
5: Properties Purchased………..45
6: Howard Takes Over…………..59
7: Land in England?………………65
8: Was Nellie in Charge?……….73
9: Demler Family…………………..81
10: Starting a Family……………..89
11: Humiliation for Len…………97
12: At the Crossroads………….103
13: Age of Eligibility……………107
14: Common Denominator….117
15: False Signatures?…………..123
16: What about Heather?…….127
17: The Heat was On……………131
18: Len gets Anxious…………..139
20: It Didn't Start Yesterday…145
19: Legacy of Greed…………….155
21: Opinion and Failures……..159
22: Inventory of Assets………..163
23: In the Days Before…………173
24: The Days Between…………181
25: The Aftermath……………….197
26: Answers Well Hidden……203
27: The Murder Scenes……….209
28: Len's Master Plan…………..229
29: Leslee…………………………….235
30: Investigation Failures…….241
31: Whodunnit?…………………..251
Publisher's conclusions……….259
Location Map
Editor's Respects
John Hilton Ingley passed away on 3 May 2017 after 40 years of patient and relentless research into finding the killers of Harvey and Jeannette Crewe.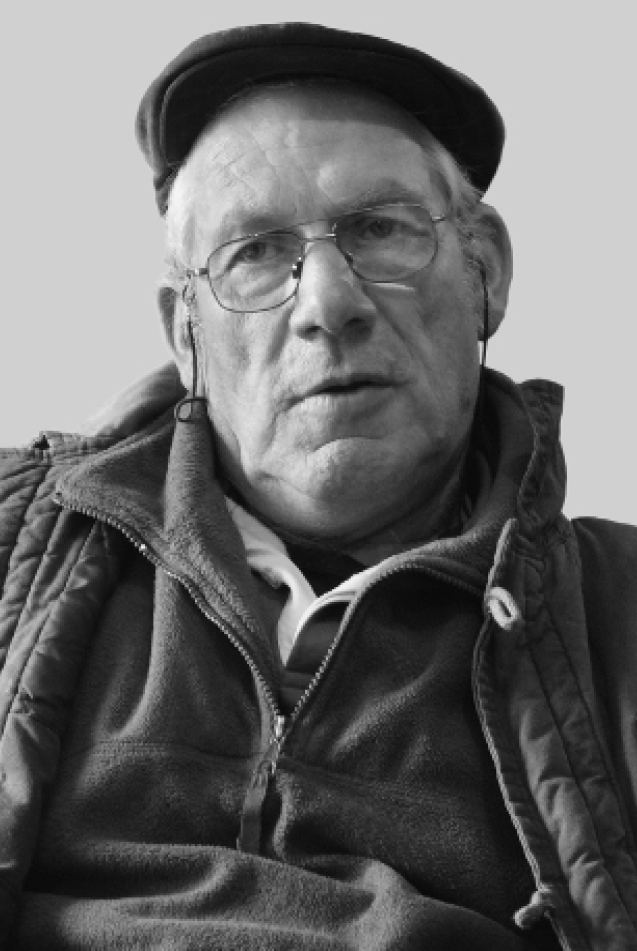 This however does not mean that his findings will be shelved. This saga is not over yet! There is more than enough information in this book to point the authorities to the people responsible for this heinous crime and there are too many loose ends and unanswered questions to earn a definitive 'case closed' sticker.
At this stage I do not know where the finishing line is but I do know it will take official resources and deeper pockets than ours to bring this saga to closure, that is, if the will is there to achieve justice.
I had made a promise to John on his death bed to get his work published and in doing so I need to give readers some background to my involvement and why John needed someone to professionally present the facts he had sought to discover.
He was on the verge of despair when he first approached me in 2010 to ask if I was willing to help him put together a book on what turned out to be New Zealand's most controversial "cold case". This fact, during the initial course of sounding me out, did not fully surface until he had the confidence that I was able to help.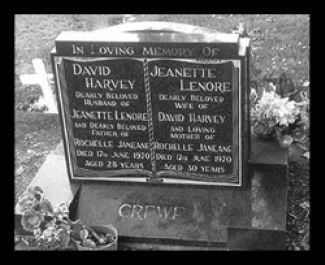 I soon learned that John was in the habit of playing his cards close to his chest and it did take quite a while to build up a relationship of mutual trust and respect. Sadly John had been bitten too many times by others as you will find at times noted throughout his text.
What John was prepared to tell me, without initially letting out too much information, was enough for me to respond with some positive answers. I did though have the expectation that he had already unearthed documented evidence that could not be disputed. As time went on I was suitably impressed with his depth of research along with the seemingly never ending side issues.
John read and studied every book written and collected a range of news items plus more importantly searching land and other official records.
THE PHANTOM WOMAN OF PUKEKAWA
During the early stages of his investigations John was also sharing snippets of information with others particularly North & South feature writer Chris Birt. His cover story in the magazine's June 2011 issue attempted to answer the questions everyone was asking but like many others, Chris failed to get close enough to John's "truth".
Of interest with Birt's article was a quote from Social Credit leader Bruce Beetham, (NZ Herald, 17 November 1978) that basically asked all the relevant questions that needed answers and until now, still remain unanswered.
Beetham wrote: "One critical question which keeps coming up is, 'Who is the phantom who keeps recurring in this story?' Who was the phantom who fed the child; the phantom who was seen in the garden of the [Crewes'] property on Friday 19 June; the phantom who dressed Rochelle Crewe or the child similarly dressed seen in the garden and who then put her back in her cot on Saturday 20 June; the phantom who shifted the Crewes' car; the phantom who fed the Crewes' dogs and now the phantom who lit the fire [sparks and smoke were seen coming from the Crewe chimney on the Friday night]. If these and other questions are not adequately answered, the Thomas case may remain the single biggest blot on the history of criminal law in New Zealand."
The last sentence proved to be prophetic.
CONNECTING DOTS
John did talk a lot about the difficulties he had in connecting the dots and of the ongoing frustration he had in dealing with the lies-especially when he was getting too close to the bone. On several occasions his life was threatened, a fact that he preferred to downplay.
He knew there was something terribly wrong going on but didn't have a clue as to what the whole picture was at that point in time. Nor did he know why certain people had turned on him and made his life unpleasant. He wrote this about his early investigations by saying, "Little did I know it would stick with me for many years ahead."
Initially John was struggling to understand why people were getting hostile and when he realised there was a code of silence among family members he also knew threads of truth were being distorted. Much important evidence had been and was being systematically destroyed.
John's investigations had gone down a completely different path than others before him and quite simply he was becoming a threat because people thought he knew too much. The reality was that John was, in actual fact, hundreds of steps behind the play and when he started to catch up (ever so slowly) the dots he was trying to connect up started to speak.
STARTED TO MAKE MORE SENSE
It's like watching a murder mystery unfold on TV or reading a gripping novel–all the facts had not yet been revealed but as the plot thickened and as the unknowns came together it all started to make a lot more sense as possible motives were uncovered.
John's 40 year journey of discovery was exactly like this but it would not answer all the questions. His book though will provide answers if the reader reads between the lines. Readers will be surprised at what pops out of the woodwork as John's detective work untangles itself. It should be said, sooner rather than later, that this book needs to be read in proper context . . .
While John has tried to be honest and upfront with his opinion, speculation, suspicions and gut feelings, he has held back with making public much of his research involving the family members who were not on the front line. He believed they all knew much more than they let on. He has done this in good faith but hopes some will come forward to plug some of the gaps he found difficult to verify.
John's biggest frustration was in dealing with "the system" and the attitude that is bred into it. It became obvious to me that John had acquired extreme patience from his experiences. He also gained certain "dog with a bone" skills to never take an absolute no for an answer that he invariably knew, but needed confirmation. This is why he had the tenacity to stick to it by pushing aside the hurdles he was forced to jump!
He said many times that it was his undying devotion to finding the answers to this tragic crime that kept him committed but his perseverance was not without heavy cost particularly to his health.
At one stage he wrote: "What really keeps me going as a solitary private investigator is the understanding that the truth will eventually come out regardless of whether I supply all the answers or whether failing health will beat me".
WILL JUSTICE EVER BE SERVED?
And it was failing health that did beat him in the end. It had certainly caused delays over the past five years particularly in finding answers to those elusive facts. It is within this area that today's authorities can make a difference. His dying wish was for the "win at all costs" politics to be put aside and hopefully people who had the right attitude would commit themselves to finding the truth and seeing the real meaning of justice being served. He wasn't enamoured with 2014 Police Review, for example, but agreed with some of their conclusions
In giving an example of dealing with elusive facts, John found that material he had accessed 20 or 30 years ago was officially no longer available. He was in a situation where the dots were starting to join up and tended to make more sense as new information surfaced. He was ending up with varying interpretations so needed to go back to earlier archival files to verify, or decode, further documents. This was when the bureaucratic system (or person) came back and told him the files no longer existed.
It will come as no surprise, after knowing of the devious tactics that went on with the Arthur Allan Thomas saga, of official brick walls. John knew the files he was after were important enough not to be destroyed. He also believed that the information they contained had now become super-sensitive and just like with the critical missing police files the authorities were now covering their butts.
In these situations he had the feeling he was finally getting close to the truth, so readers can imagine his reaction. That's why, throughout this book, he often tells it like it is.
UPSETTING PEOPLE IN HIGH PLACES
Bear in mind also that he was not the only one who had ran foul of "the system" and upset those in high places, people he believed would never let him publish his book. He was specifically talking about those who were not spending, or risking, their own money and apart from protecting their source of income were not acting in the best interests of researchers digging for the truth.
John had repeatedly exclaimed, "This is not an effing game! Innocent people have had their lives disrupted. Just ask Arthur Allan Thomas (and many others) who have served time for something they didn't do." Not only that, "the system" has shamefully and without guilt gobbled up more undeserving victims.
The system has a lot to answer for and in the words of others who have constantly raised the issue, "New Zealand may have a world class legal system but not necessarily a justice system". Many are caught up with a perception that what we have is non-discriminatory and only unfair to those who know they are innocent.
FAILURE TO WORK AS A TEAM
Arthur Thomas knew he was innocent of the charges laid against him and so did his supporters. The reason why he was convicted twice for murder was in part due to the failure of the system to work as a team. The prosecution and defence were not operating on level playing fields. It was lop-sided as the Crown had unlimited resources and coupled with the win-at-all-cost attitude, deliberately withheld evidence, distorted facts and planted evidence to protect their hare-brained theory of the actual shooting.
It is quite easy now in hindsight to see how far-fetched their theories actually were and when they tried to stitch-up Arthur Thomas with a planted bullet shell, it finally became the straw that broke the camel's back. The public outcry and anger that followed was justified but it didn't change the way the justice system operates.
Can you imagine if the defence had been able to access all the interviews and evidence available to the Crown? The jury could have proudly claimed to have heard all the evidence and as a result could have saved the taxpayer from forking out the million dollar payout.
In closing I am again reminded of some of the last words John Ingley said to me before he passed. "Don't forget, there are a number of people who know what happened" but they choose to remain silent, particularly the lady who fed the baby.
RON COOKE (Editor)