In this post I detail the essence of Cultism, describe how New Age thinking and false prophets can be determined in regards to analysing Conspiracies surrounding the 2020 US Presidential Elections. Most now know that serious Election Fraud occurred and the people will be finding out details of how widespread and deep this corruption is over the next few months. In the process of divining truth from disinformation (both deliberate and unintentional) I share my experiences failing in a minor way but altering my opinions openly and as quickly as I could.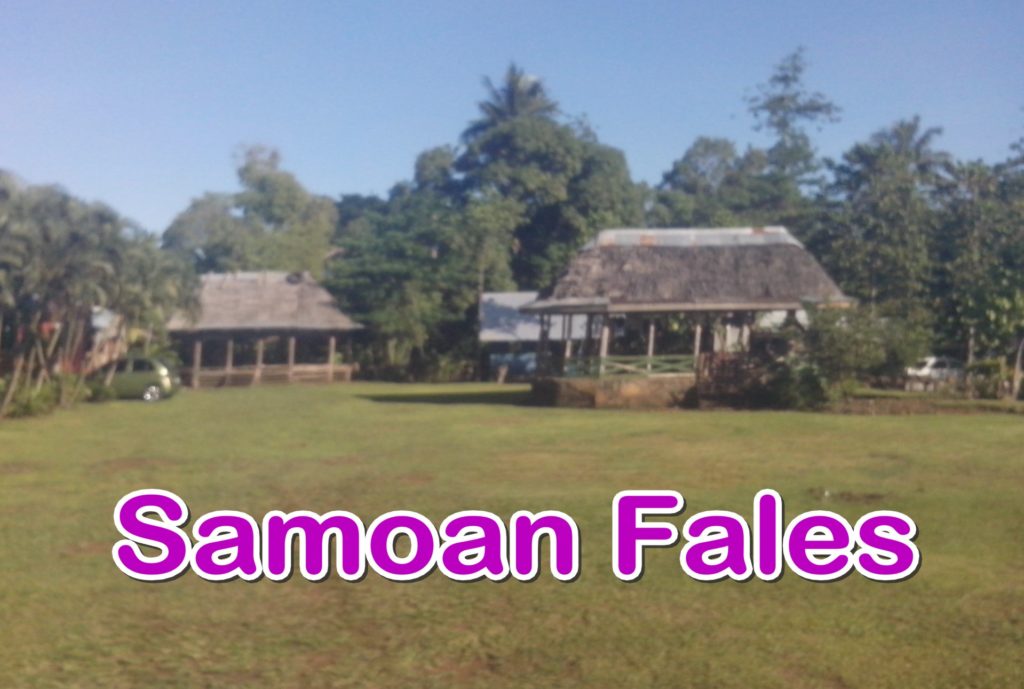 That Joe Biden is a US President without power is becoming clearer by the day to those who do not rely on the MSM for their understanding of the world. While alternative news sources have shared a truckload of nonsense and conspiracies galore, even the MSM has reported that the Pentagon has refused to co-operate with the new face of power. Saying effectively, "Get lost!" and "Don't call us; we'll call you" is a pretty good indicator to me that there are currently two Presidents in the USA, and that the Military supports Trump and TPTB and the MSM prefer Biden.
As it has been recognised seemingly forever, in all wars (and I'm using the term, "war" deliberately as a literal statement here), truth is the first casualty.
The Fraud surrounding the 2020 US Presidential Elections starts in our minds as a huge political scrap, then as we advance in our understanding it becomes a much bigger issue – beyond the politics into the philosophical, then into the spiritual. Identifying this deception requires wisdom. I present my analysis from what I call the true Christian perspective – one where wisdom requires us to understand that not only the US Constitution and the US Republic, but indeed the very concept of democracy itself is an ungodly concept.
Taking the strict Christian perspective like this immediately sets us against the system, and even more so when we consider that the charging of Interest is the means by which we are enslaved – the Central Banks requiring the use of their issued interest-bearing credit. It is my take that President Trump, despite his (actually more like probably 'because of his') backers is being duped into riding the National, Populist wave in order to lead the people down yet another rabbit-warren.
It is my belief that while Trump, his backers and his myriad of enthusiastic supporters 'believe in the importance of the US Constitution', the Lord is actually waiting for the people of the US to reject anything that comes between the people and true worship of Himself, something that instead requires humility and sacrifice, not anger and indignation – regardless of how righteous it may be.
This worship of an idol is nothing different to the same thing occurring across the globe of course. We all have something that gets in our way. We must though push through to find the truth if we ever want to gain any blessing over this.
Before I get into my own error, I'll run through a list of Conspiracies relating to the US Election Fraud, giving my take on a few recent developments:
Q Conspiracy
Q theories are just dumb/foolish because if we site back and "Trust the Plan", then we will be overrun by the socialists. We have to instead rise up and fight evil.
Q is real. He is a known Military man very high up in the Trump camp and his intention is and has always been to get the message out. Religious adherence to Q's posts requires an in depth knowledge of his coding. This is arrogance in the extreme because nobody knows the future, even if they are on the inside of the most powerful Military force in the world. Likewise trashing an entire list of thousands of posts, many of which have already come true fails logic. Having an inside source running on the Q operation too gives me confidence that there is enormous credibility.
Simon Parkes
A "Global Consciousness Change" is available for those who believe/see.
Simon has a direct line to Q and IMHO has an excellent understanding of global geo-politics and human nature. He speaks well in reporting his communications with Q (and others) and gives the impression of humility and integrity. He is also rightfully cautious about recommending others, like Robert David Steele and Charlie Ward. His New Age teaching and terminology though, counter the Christian World-view, that faith in Jesus gives us a direct relationship with the Creator, period. The implication of Simon's teaching is that different levels of consciousness relate to our performance, and that by listening to him, he can help you mature, grow and/or get to the 'higher level'. I experienced this in the occult world and I have found it to be a significant indicator of cult leaders. I have also found that in general those with UFO experiences have credibility issues and are happy to convince others with a lack real evidence, although they laugh at us 'mere mortals' because of their undeniable belief in their experiences. His claim to be procreating with aliens must also be a rather difficult situation for his wife, especially if/when he ever tells her that he loves her. I have a lot of time for Simon's integrity when relating messages from Q, and his take on current affairs, but it stops there.
Biden's Inauguration Pre-Recorded
Charlie Ward advised his group of followers that he had seen a video of the Biden inauguration ten hours before the event.
On this basis I changed by blog post which mentioned this from "I believe" to "I know". Because I wanted to validate this piece of information, I joined Charlie's personal Social Media group and saw others asking similar questions like, "Where's the proof, Charlie?" and "How did 'they' do this?". I found the link to the video that Charlie had seen and it appeared to be a video of the rehearsal on the Monday before. [Update: Charlie has now admitted this error]. I removed this section of my blog post entirely immediately that I found the error. While this does not mean that parts of the event weren't pre-recorded, nor that a body double was not used, the event did proceed in Washington DC with apparently some 100 people present. Simon Parkes later noted that the colour of the women's shoes changed between the live and pre-recorded sections.
President Biden's wings have been clipped
The Military have given President Biden the single finger salute, some of the National Guard turning their back on his passing, the Pentagon refusing to allow him to visit and forcing him to fly to DC in a civilian plane.
There is way too much different, weird and well prepared for President Trump to simply depart a Presidency and disappear yonder! Something is up and everybody in the know, knows it. He departed Washington DC in a Presidential Plane and left a truckload of clues by way of Executive Orders [and is indeed still signing them for the Military]; cryptic messages and by way of his words and actions that it is possible to see what he was actually up to. Whether this is a return to a Presidential role in the current state of affairs or whether it is President of a country in a different format remains to be seen. The bottom line though is that there will be major trauma in the US over the coming weeks/months. President Biden as representative of the Deep State heads an administration depowered and in deep, deep trouble.
The concept of a False Prophet is not simple because good people can get it wrong and bad people can sometimes get it right. It is a crooked, mixed-up world isn't it? But there is a widespread deception within Christendom that this world is given to and governed by the evil one. This was true but is no longer so. IMHO then, those who teach this are in error. They may still have a calling to be a teacher, or a prophet but their responsibility increases when they go public with their thoughts.
This substandard thinking (that the world is the evil one's) essentially denies the work of the cross and the power of the Holy Spirit. This belief is basically a falsehood and depowers the Christian faith. Akin to the teaching of the Military man Jeffrey Prather that we cannot just sit back and wait for others to outwork Q's plan, and constantly teaches that WE are God's plan; it is us who must step up to the mark and take action to defend ourselves, our family and our values from both internal and external threats.
Diving truth is simple . . . we simply do the work. We ask the questions. When someone (like Charlie Ward in the above example) makes an extraordinary claim (as Charlie did), we should ask for evidence of that claim. I did and found that he is more of an exhibitionist or a marketer than a genuine truthseeker. Add in his endorsement of 'the world was ruled by Aliens thing', and you can see his lapping up of anything that tickles his ears, as opposed to digging deep and divining truth for himself.
After a while, when we do dig deep, we get to see a good picture of who, what, why things happen as they do, and with the help of the Holy Spirit, we can know reality pretty well.
For the record, I have found that it is the time distance between learning a piece of information and our response that determines our integrity. For me, nothing was more important than updating my blogging the instant that I found error. Charlie I believe, has still not undone his damage. When I researched this information there were people still seeking a response for validation.
Importantly, this principle also applies to our faith. When we dilly dally around and make excuses about something important, we show to Him that we really don't care about Him, or what He has shown us.
Cult leadership tends toward the opposite approach to genuinely seeking truth. Many cult leaders encourage people verbally to do their own thinking and truth research but they subtly take their people under their wing, "helping them" to reach that higher level of consciousness (or truths or whatever their teaching is).
This is the approach of Victor Hafichuk from Path of Truth. You have your own life to live but if you believe me and what I say, you will go to heaven . . .
I also experienced this at Centrepoint in the late 1970s where the leader Bert Potter gave his people extraordinary freedoms – to come and go as they pleased, but actually controlled them subtly underneath the surface. Parents with underage girls found this out the hard way, as did happily married couples who came together and eventually (like me) left apart.
Whether it is a cult-like following that Q, X22, Mike Adams, Simon Parkes, Amazing Polly or Charlie Ward establish surrounding the Election Fraud, genuine truthseekers MUST engage brain, and be on the lookout for deception.
Now, just checking in with you here . . . how much of this book (or series of posts) have you just accepted or how much have you dived in and looked for evidence?
Thank you for getting through this difficult post. If there is such a thing as right and wrong, good and bad, true and false, then you CAN find it! Just humble yourself, ask the right questions, and never give up!