This post is part of a series in which I am sharing my understanding of Conspiracy, analysing particularly the huge currently developing story in the Conspiracy world relating to American politics. I do so with a high degree of urgency and commitment, explaining why and how it is my belief that for many reasons, President Trump will return to power for his second four year term. I share now the politics surrounding his re-election in what can only be called a landslide.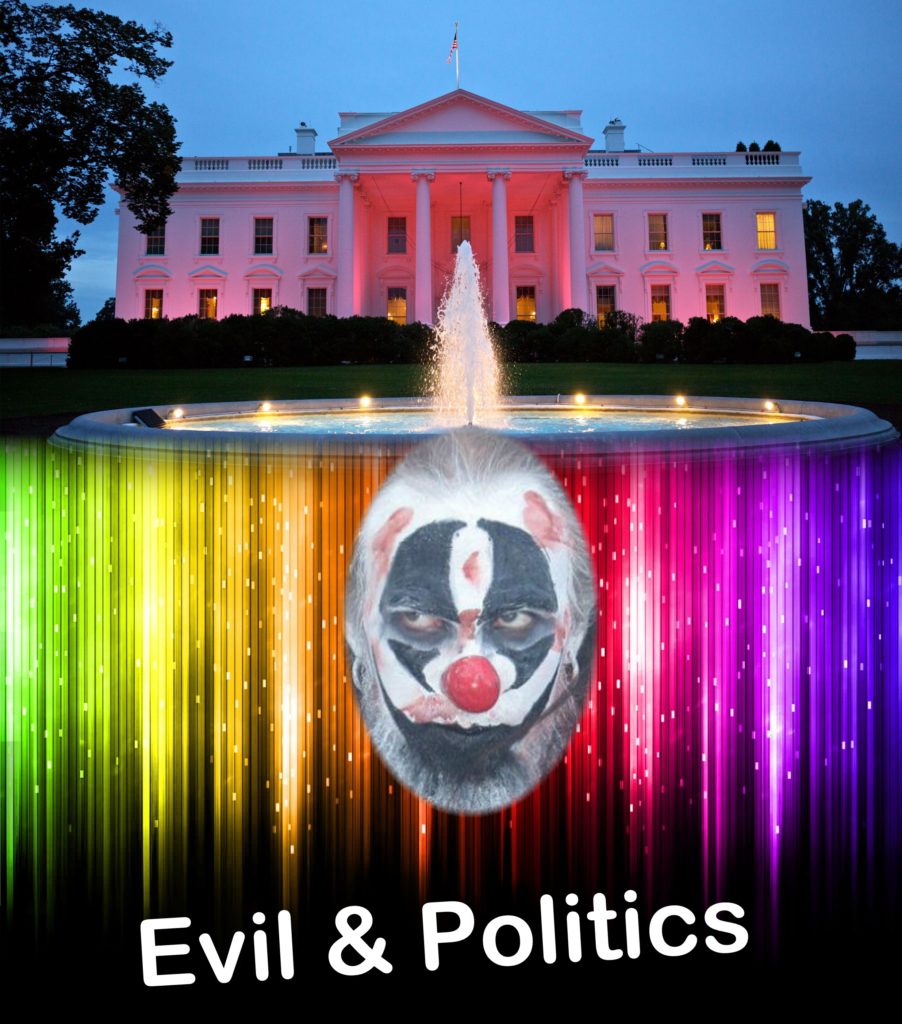 There can be no more divisive political character in the last century of American politics that the current US president, President Trump. And why is this?
It's accepted that his style is more direct than others; and that his background is that of a direct no-nonsense businessman rather than the typical two-faced politician. But the political issues seem to raise their head so violently whenever he turns up – digitally or in person or even in conversation. It's incredible what has happened to him politically over the last four years – incredible.
Understanding the way that politics works helps us understand what is actually happening as the political landscape in the USA, as it is currently being rocked to its core.
1. Power
The first aspect of politics important to understand is that politics is all about power. The current PTB use democracy to ensure that they gain and retain power. They do this legitimately by seeking first our worship of democracy then our commitment of allegiance to that belief to the point of worship of them. Voting is akin to a prayer.
When we vote (particularly in the West where we are brainwashed into 'believing in' democracy) we gift our God-given spiritual authority to those who benefit from the [ungodly] democratic system. Their power is then legitimised spiritually and rest assured that people who have power will use it – over others, and most of the time not in perfect accord with God's design either. And that's the LEGAL ways!
Ron McKenzie's resources (in particular his [currently] free book Kingdom Authority but also his blogging) are the best that I have found when it comes to understanding the important topic of authority.
Then they attempt to gain and retain power through illegal means. Most call this corruption.
2. Deception
The second thing to understand is that Christ chose NOT to exercise power when He had the opportunity to take it, a) at the commencement of His Ministry; b) throughout His earthy Ministry and c) at the end of it during His times of intense trauma. Oh how many people would naturally wish that He had blasted the 'bad guys' into the stratosphere when we all know that He could have!
The reason that Jesus chose NOT to exercise that power was that while He was indeed tempted, He understood the deception inherent in the temptation. He spoke truth directly back to the adversary's temptation when it attempted to deceive Him in the desert; He saw through the religious leaders' trickery when they attempted to trap Him at critical times during His Ministry and returned their hot potatoes hotter; and just like His accusers and adjudicator did, He knew exactly what the score was at His trial and crucifixion, but chose to go through with it.
If deception then is the heart of political intrigue what is the motivation?
3. Pride
According to the Good Book, the driving force behind the evil of political intrigue is pride – human pride.
To look good; to retain power; to save face and to control others are all massive motivation for the political intrigue that we currently see in the USA.
One aspect of this pride is greed – seeking to use others for our own benefit, which is essentially a form of theft. This is why the Lord condemns gambling, the charging of interest and other anti-social conduct alongside of theft, lies and murder. He is a just God and seeks for us to play on a level playing field too.
Please ask yourself, do you see mostly humility or is it big egos in politics?
I rest my case.
Now there are exceptions but mostly, for the seasoned political players, it is a tough, brutal game that they learn to be skilled at in order to get to and/or to stay at the top.
4. Pragmatism
I put it using a gentle descriptive word here, pragmatism, where we may simply put the facts in a manner favourable to ourselves, but some would call it corruption – "The Art of the Deal" is how the current US President put it in his book.
Not specifically referring to Trump's book here, this pragmatism is the concept of bending the rules; twisting reality somewhat to achieve something that gets us personal benefit. Good and godly business is best if it is done in the open with a win-win scenario but the game of politics tends to muddy the waters a bit!
This benefit is often a sexual service, or a financial benefit, but can often just be increased power or prestige in the eyes of those we seek to impress.
Now the skill of those who understand politics is how to negotiate to get what we seek, exchanging what we have for that which we want. People within a Communist leadership in China may exchange millions of young women to gain or obtain information or influence from those that they seek to dominate. It may be seen as pragmatic (even normal) to exchange influence in business or politics in return for funds slipped into a Vatican or Swiss bank account. In the case of the Samoan Prime Minister I know it to be as simple as gaining the loyalty of a woman who has a prime, important, cushy government job because she was 'cooperative' whenever he wanted it … (if you know what I mean).
A Practical Outworking in the USA
Let's get into specifics of how this pragmatism is likely to have occurred in American politics over the last few decades and describe the 'Conspiracy', as it is described by those who gain their understanding of reality from the Mainstream Media.
In 1963 the assassination of JFK set back the political aspirations of those out to overturn the Deep State. The 'bad guys' essentially won on that day, with 'rogue elements' of the FBI achieving political power. They were supported in their political aspirations by the Money-Power of the day who have always been at war with the 'good guys'. I'm using definitive binary terminology here for simplicity, but have previously warned about making binary statements/decisions.
Putting it crudely, from 1963 to 2016 the 'bad guys' ruled US politics. Big Money worked in cahoots with Big Business and bought, bribed & bullied the Politicians to doing their bidding. This is a little simplistic as things like this go up and down and around in circles from time to time, but essentially this is the human condition and how things have always worked since the Fall.
What happened though with Donald Trump's arrival on the political scene was that the time and place had come for the 'good guys' to take a leap over the 'bad guys' and he was encouraged to step forward into the breach to lead the country ahead into the divisive turmoil. As a Christian I consider that God brought the right man for the job in at the right time (we often use the scriptural phrase from Esther ". . . for such a time as this?") but it could be that we think the stars came together, or whatever.
I hasten to add here that it is perfectly possible that the Lord can engineer events and people without them being perfect leaders. Ask yourself if any of the great political leaders recounted in Scripture were perfect like He was!
The 'bad guys' have fought him tooth and nail in every sector they could – personal, financial, digital, spiritual and political – and the reason was that they knew that he was coming after them. The way that politics works is that most people bow to the greater force. This is the political reality of life. If you don't get this, just watch as several men fight over a woman and how the weaker losers will submit to the top dog, or get beaten and then 'eaten'. They say it's a lot worse with a woman scorned BTW!
Conspiracy then, especially in the US political environment can be seen in the way that a master flushes out the traitors by toying with them and getting them to show their true colours. I am certain that this is what he has done and is continuing to do. Think of the many opportunities that President Trump has created by waiting, quietly gathering evidence and (when the time is right) pouncing.
There are different ways that the events can unfold . . . the future events are totally flexible in many regards but this much I can see:
President-elect Joe Biden will never become US President – ever! He is as close to this fantasy as he will ever get [UPDATE Post Inauguration: His inauguration event was pre-recorded & fraudulent and the USA actually has Military rule];
The President has remained and will continue to remain in power post 20 January 2021. How this will be affected is uncertain for me, but he will remain as the planned operations occur;
President Trump is in full agreement with and has the backing of the leaders of the US Military and has very likely been in close liaison with them for the last four years;
The time-frame has already been set and events planned. There is no hurry nor panic in their leadership;
Many tens of thousands of traitors will be arrested and many very high profile personalities will face the music, some in public and others in secret;
Serious financial changes will continue to occur globally as The Reset and The Great Awakening will continue to fight. I cannot predict the outcome but change and challenges there most certainly will be, as this was the key issue over JFK's assassination just as it is over the current traumas;
Inter-country conflicts will increase in appearance as pretenders to power puff themselves up on the global political stage but the real power will rule. You can see this already as politicians across the globe are becoming more aware of who is calling the shots. In this regard much negotiation has been occurring and countries (like Italy and Germany) learn that they are weak as the facts of their participation in corruption come out in public.
Political careers and lives will be lost. Nancy Pelosi's recent brain splurge to Impeach President Trump is simply a necessity for her to show those who are holding her to ransom that she is still behind the 'bad guys';
The many, many multiple charges of treason and Military tribunals with un-corrupted leadership will arise and (like Donald Trump has been saying for some years now, "The people will be shocked [at the extent of the corruption] when it all comes out";
Lastly on this list is the huge incidence of sexual and child molestation within the elite. Sex was involved in the original sin. Child sex, power games and murder extend evil to the extreme. I predict that revelation of the extent of these crimes and the ungodly conduct of those whom many have idolised will shock the public so much that it will be actually repressed – naturally. You don't bring so much evil into the public view in so short a time without a massive shock factor;
Political commentators too, even some who are 'good guys' will be caught off guard and millions across the globe will take another step backwards in trust of the system. I see this as a good thing;
A few who do analyse Conspiracy humbly and correctly will raise up and say to the large unwashed masses, most of them simply small people who are caught in their own dream-worlds created by vested interests using the goggle-box to help them avoid thinking, "See, I told you so!"
Even fewer will turn their attention back to the Creator and thank Him, or those who have the proverbial to speak it out, but a few will.
But What If Not?
Nobody gets it all right all of the time.
I have shared my analysis and believe that things are coming to a head in the next week or so. This is why I have chosen this time to speak out about a sensitive topic and put it all out there.
Not all of my sources for Conspiracy agree that I am on the money – not at all! Indeed some are the total opposite saying that false hope is potentially devastating for those who hold out any hope, in poor taste and indeed there are more signs that Donald Trump is a spent force than my analysis in this series portrays.
This though is the beauty of live blogging – just as easily as I can say, "See, I told you so!" I can also say, "Well I was wrong on this or that, then get on with life digging drains or writing books, or passing commentary as I consider appropriate!"
Why not take a risk yourself today too and do something for the benefit of your family, your neighbour or mankind? See you again soon.