An update here, 20 September 2023, awaiting power and Internet to be connected at our new premises.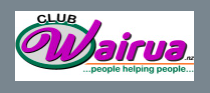 Our move away from Matapuna to Manunui has been forced recently by a High Court judge who required that we vacate 2a Para St, pending my appeal to the Court of Appeal. This follows a defended hearing for a Summary Judgment by LINZ; a temporary stay and then another High Court hearing in which the same Associate Judge (Brittain) granted LINZ their request that I vacate by midday the 11th September 2023, with some conditions.
Our new premises are at 156B Totara Street, Manunui, TMN 3946, behind the Gas Station. The plus is that we now have a greater degree of security with our lease. The cons, that there will be moving costs and greater costs long-term.
Club Wairua
Club Wairua is all go, now. Held off pending the LINZ decision, this means that membership of Club Wairua can now be opened up and a meeting is scheduled for 8.00am – 9.00am Saturday. All interested are invited. Email me at dennis@dennis.nz if you are interested. Over the next few weeks I will re-establish www.wairua.nz and complete the application form.
Club Wairua is a private club with a focus on people helping people.
Club Wairua also houses the Tiny House Workshop.
Club Wairua is a Social Enterprise; a limited liability company [Club Wairua Ltd] that trades commercially but for community benefit. We have a particular focus on Tiny House (Portables, House Trucks, Mobiles, Gypsy Caravans and or other) construction and the use of alternative currencies (barter, Club Credits and so on).
Contact Details: Dennis A. Smith, dennis@dennis.nz, Ph 09 817-6402.
Except for contact details and some minor changes the old website is still 99% valid: https://web.archive.org/web/20220127221656/http://www.wairua.nz/f-a-q/