This post shares the difficulty of the human brain to visualise large distances or numbers. It takes the probability of death through airline accidents at one in eleven million and attempts to represent it pictorially. We humans lose all sense of proportion after a few dozen, let alone a million! Large values are used to deceive – time & evolution, accidents & risk and money & debt all get conflated into meaningless diatribes. Enjoy.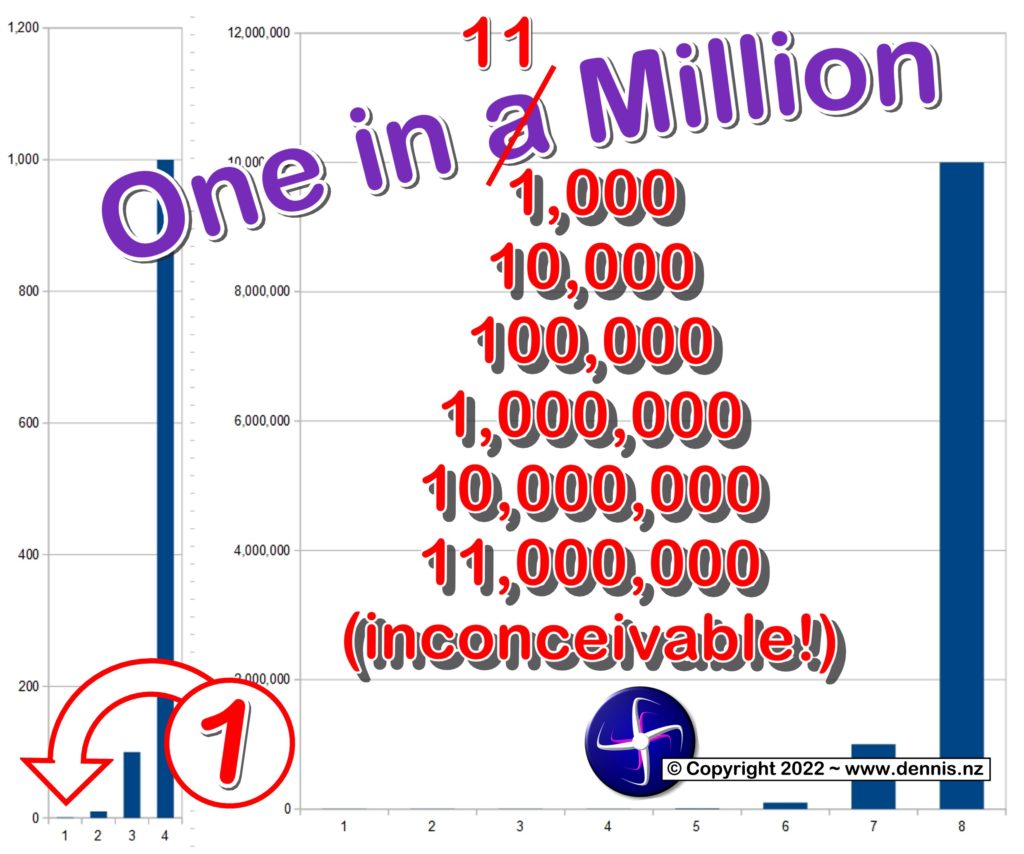 Russia is at war with NATO. US is at war with everybody else. WhiteHats are at war with the Cabal, the Bankers, the Khazarian Mafia, the Illuminati or everyone who doesn't agree with them . . . WTF is going on in this crazy world?
A recent threat (or fear) voiced by NATO is that Russia will be testing a nuke off the Ukrainian Coast 150x greater than Hiroshima. Spare me days! I'm still sporting a bruise from getting whacked in the face by some loser's fist after 5 weeks, let alone a simple firework explosion or the explosion of a nuclear weapon. Multiply this Hiroshima disaster by 150x and you're into insanity, for real. When the threat of this size is talked about, methinks it is more talk and more bluff. The Master talked about wars and rumours of wars a couple of thousand years ago and my take is that the really important wars now are all played out behind the scenes and this is all Fake News.
Manipulators promise the world and talk about figures and numbers beyond human comprehension. Once they can get us into the realm of fantasy then anything can be said. When somebody says a million bucks (or indeed a million anything) ask them how long it would take them to count to a million and wait for their answer. Methinks that you'll be waiting a LONG time.
Messing with time is one of the favourite pastimes of evil – manipulators out to convince others of the absence of a Creator love to talk about billions of years. Nonsense! The concept of evolution is simply that and a bankrupt one at that. Design exists so therefore there must be a Designer. No amount of time can explain irreducible complexity and chance is a loopy belief system, more insane that the logic that there is a God, a Creator to whom we are accountable! A million years, a billion years or more – it's all meaningless when even time itself was created, and the concept of half an eye as it supposedly develops is insanity itself!
The Master taught us to be wary of those that talk about things you cannot see or measure or even conceive of. Nine times out of ten it is all nonsense and we're being manipulated.
Onwards and upwards team . . .