This post dives into the UFO & ET thing sharing my understanding of the UFO, ET & UAP (or whatever you want to call them) thing and as always it shares my Christian world-view. The bottom line is that yes, there is evidence of advanced technology, and indeed there has been and is a major cover-up by TPTB but no, there is no credible evidence of ET as presented to us ad infinitum. Enjoy, and whatever you do, relax!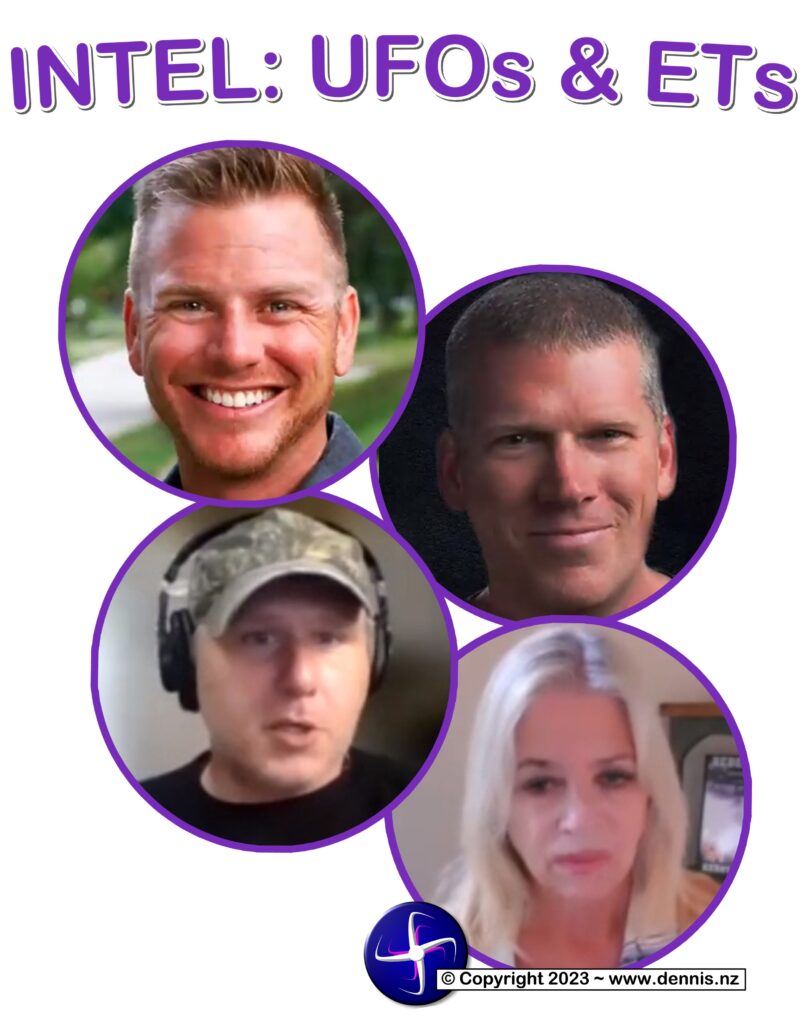 Kerry Cassidy from Project Camelot shared an interview with Josh Reid recently. Josh is a researcher and ex-military guy from the US, as are most of these dudes. He admits to a past research into the Occult – as many of them do.
Kerry has my deepest respect, not only in her integrity in reporting but her many years of doing so. With that comes wisdom, for sure.
The Christian Worldview
I've shared previously that the key to understanding this subject is to analyse the spiritual basis upon which converts to the UFO and ET claim to speak. A large proportion (and I would posit probably 99%) of them share a New Age philosophy. Putting this another way, it is exceedingly rare for us to find a genuine Christian take from UFO/ET buffs. If the name of Jesus and the Creator's chosen name Jehovah, Lord is not spoken of – the modern replacement has become, "Source" – then this is what I mean.
There is always, in my experience, a background of New Age thinking to all who mention and believe in UFOs and ETs in the traditional sense.
Viewing the evidence then with this observation in mind, we can then move forward into what is genuinely an increasingly difficult subject with confidence. Looking at some of the louder speakers such as Kerry and Simon Parkes, then with Christian eyes, this shows us that the concept of levels, progress towards Nirvana, and 'spirituality' generally (whatever that means) are distractions and falsehoods. According to my experiences, scripture and teaching going back to Christ, it is the name of Jesus alone that saves. According to this there is a 'meeting' that occurs between a real person (the Person of Christ) that has an immediate and permanent influence on a human's direction, and destiny, up or down.
Any concept of levels, oneness with God (renamed the Source), and progressions of wisdom therefore, runs contrary to the simple message of Christ – "Come to me … !" Of course there is increased wisdom as we 'grow in Christ', but the conversion event is always an event. This event also requires repentance, literally a turning around, and this is all done in the power of the Holy Spirit.
That's the core Christian message anyway – all about cosmic warfare, asymmetric and kinetic, our role being to stand against evil by way of speaking truth. An interesting take on this can be seen by another great Mike Adams interview with Jamie [I must be on the spectrum] Walden. Jamie is right into it, everything goes, sort of thing, humanism and genetic stuff and more.
While I find his 'end times' take wrong (that one third of the world will be decimated within nine years by a trail of millions of comet debris asteroids), I really do like his summary and concur totally, a warning statement to those yet to believe and a question to us believers:
Dude, you better do business with the Holy God, like right now, today … So in light of that, how do we live radiantly, and as the warrior class of the Most High and how do we carry out our mission-set? [as that's what it comes down to] …

Jamie Walden
The Evidence
When analysing evidence, we must look at whether something is physical or not, for seeking to deal with a spiritual matter with a physical world view is crazy. A bullet for example can kill a physical living thing, but can never deal with a spiritual thing. Shooting at the devil for example will only put holes in the wall. Likewise bringing down a UFO by shooting at it is not possible if it is not a physical thing.
The bottom line is that there is no evidence, none. There are claims of physical evidence but none made visible. There is evidence of past advanced technologies, evidence of human belief, but nothing that I can see where an identifiable human go to see or touch a UFO or an ET. A truckload of evidence is coming out recently, that all points towards cover-ups and 'something' but nothing physical. I have always found that this sort of thing is indicative of deception.
Listening to proponents of the UFO and ET story is very interesting. Kerry Cassidy, probably the world's longest-serving, most active, certainly most vocal too has nothing to offer. She believes this and that; she has interviewed and recorded this person and that person but she too has nothing physical that she can point to!
I remember listening to Simon Parkes, a long term and high profile UFOlogist a while back when he addressed the question of how much of his experiences with UFOs were spiritual or physical. His reply showed a change as he thought about this one, ending in probably 90% spiritual, but who is to say they were not all (100%) experiences? So what made the difference between the physical and the spiritual to him?
Copulation with ETs, while rarely claimed (although Simon does exactly this) could be a challenge but the mixing of spiritual and physical makes the task of seeking evidence very real. The people to a man all believe them but why is there no credible evidence?
Basically there is a truckload of evidence coming out in the last decade or so (and kudos to Kerry for a lot of this) that shows a cover-up, advanced weaponry and technology and secrecy, but ET's – nah. Hints, possibilities, stories and so on, sure. Add in the spiritual aspect to this all and we've got a real conundrum.
I see, as with Kerry's above-mentioned interview, enough evidence that 'something's up' but what that really is … hmmm. I see nothing concrete or plausible in regards to ETs in the traditional and now popular sense.
My Take
I wrap up this short post with my take that there is indeed something (intelligent) out there. I know that Jesus exists today here and now, because of many reasons (specifically when I seek His response I get it), but despite this, the ET thing is yet to be proven, thus it lacks credibility to me.
When you look at the spiritual background to claimants; bring in the spiritual component; and compare the evidence, they really are, (as I summarise 'another' famous person), "very subtle about making themselves known, if indeed they really do exist!" I suspect that the real experiences are either with or against spiritual things that have an influence on but are not OF our physical world. This raises a million questions about levels, paradigms, reality, vibrations, time, matter, our past and future and so on but one doesn't come to grips with spirituality in one blog post, and who knows, maybe I'm not God and have some things to learn!
I do note that the physical things are different. I've shared about this previously that there is indeed and obviously advanced technology that exists but is currently being deliberately suppressed by TPTB. Furthermore, there is precedent for the mixing of spiritual and physical, in OT times this occurred prior to the flood and of course Christ Himself is the best NT example.
What this though tends to point to is more that UFOs and ETs are a mixture of the physical and the spiritual. Sure, while I can give the physical to TPTB, the spiritual goes to Jesus – with a bunch of impostors hypothesising and guessing in between.
What did I say before? Enjoy this one and R-E-L-A-X!