I dig in here, sharing the price you have to pay, of daring to take on officialdom. It's a little bit ugly but conservative, straight, white males take notice . . . you are now a target, spelled T – A – R – G – E – T. Please try to learn something from this post if you can't actually enjoy it!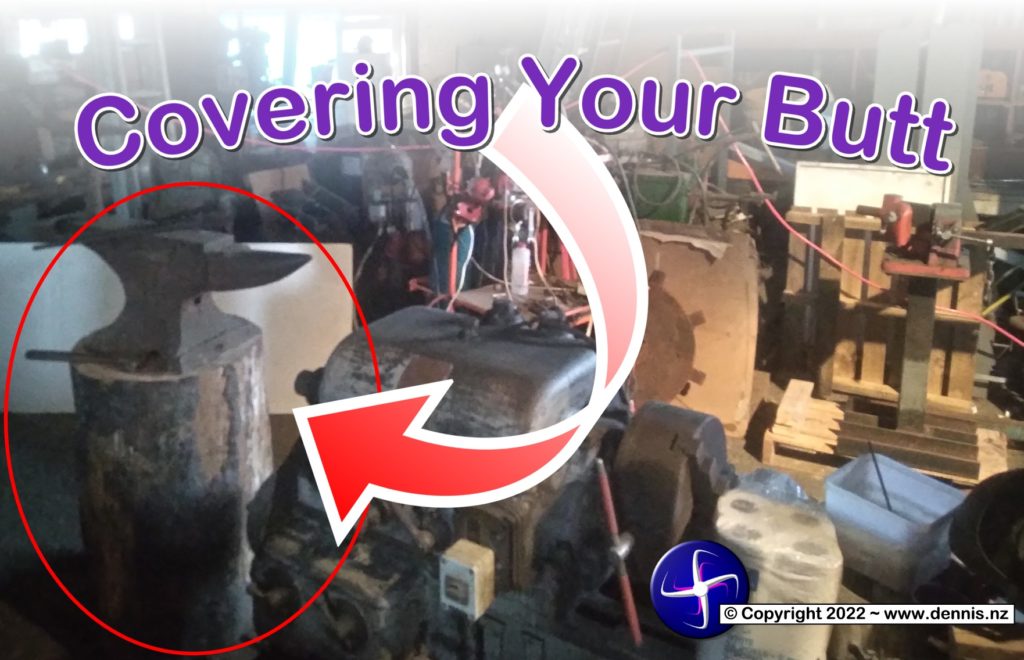 The consequences of standing up for something is that you always end up standing against something else. In my world, truth and love trump evil. Others live another way. God let's them do this for the moment (Well except for the work of some like Vice Adm. Darse E. Crandall, who reportedly have hung Anthony Stephen Fauci and a gazillion other top names at Gitmo) so good on 'em that's their business. God Obama didn't seem to be around to help Anthony, nor was his husband either when he spewed forth his hatred and lost his life to the hangman. It's not my job to change the world but I reckon it is to comment on 'em.
I reckon I'm going up and they are going down but hey, who knows? Maybe I'm wrong and they're right. [Well, come to think of it, nah, they're going down!]
Last year, my new neighbour popped across to introduce himself. The dogs started barking. I went out to meet him and we chatted for a while. All good! We wandered over to his newly acquired land (leasing from LINZ like me) and we talked about the history of the place. He wanted access so I told him that Josh Hawkless would have the codes to the padlocks to the gates as had put them on when he left the property a couple of years before. He also gave me some old scrap steel that I had asked for. Josh had left it behind from a demolition job he'd done back in 2019.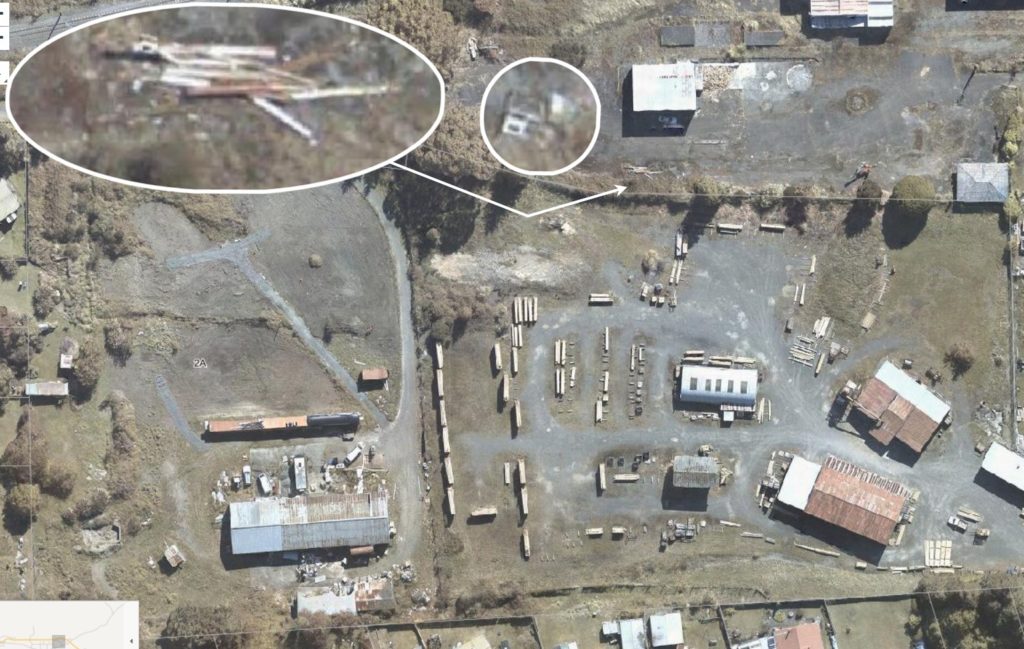 But wait, Josh then rolled on up three months later (yup you read that right – three months after the new tenant moved in and the new guy only moved in 18 months after he had left it there!) and caused a scene – "That's my steel. I've sold it and I'm taking it away!" he told me. My, "Oh no it's not and you're not!" went back to him like a cup of cold sick. So Josh, being all mature about it called the cops, hooked it out with their help and I had to defend myself in court against crooked cops and lying lawyers. I did that, and successfully too. I guess if you scream "not fair!" loud enough and long enough the crooks will back off, eventually eh?
Dealing with evil
I've mentioned Michael Baxter as a source for reliable Gitmo information previously. I've been repeatedly sharing now for years how his reporting has stacked up, and noted too a comment that a source had not been authorised to release something. This is within my understanding that he is indeed an official backdoor from the Mar-a-Lago camp. Arresting, charging (even sending the likes of Anthony Fauci to hell by way of the hangman's loose) is all very well but even topping hundreds of thousands of crooks will make not one iota of difference in the end, if we do not exercise wisdom.
We have to understand what is happening from God's perspective in order to understand reality today, here, now. The key concept to understand in all of this is "implosion". He lets evil have its way because it always implodes. This is the nature of evil and why those who try to cover up are fools – they always get exposed, and if He is for real then if not before their fellow men, before Him!
So then here's another of my favourite reads, Benjamin Fulford.
Top-level negotiations between Asian and Western elders to start a new golden age for humanity are proceeding well, according to sources involved. The basic agreement calls for the complete write-off of all debts, public and private, a one-time redistribution of assets and a massive campaign to end poverty, stop environmental destruction and colonize the universe with earth life. This plan is supported by –among others- the Western committee of 300, the Russian government, the Indian government and the Asian secret societies that control China, ASEAN, Korea and Japan. There are some concrete moves involving massive amounts of off ledger gold and dollars taking place.

https://benjaminfulford.net/2022/05/23/top-secret-negotiations-for-new-age-proceed-well-as-western-rule-collapses/
Ben has gone off the boil recently as the war continues and has less of the 'gory news' to report but he still gets his message out:
Even more disturbing, for me as an Anglo-Saxon, is that when the US, Canada and England tried to stage a walkout of the G20 to protest against Russia, nobody followed.
Shame!
History shows hyper-inflation always leads to regime change.

https://benjaminfulford.net/2022/04/25/km-controlled-g7-regimes-are-mathematically-doomed-despite-increased-repression/
Regime change is currently under way in the West and has been so since the early COVID-19 days. I've always been waiting for the three last bastions of political power to change (Israel and the Mainstream Media) and the implementation of Internet technologies into the global financial system. Since the late 1990s when the Internet changed monopolistic supply chains, then most other monopolies changed too, the only last one to change was/is the monetary system. Benjamin speaks politically here and globally too. I'm with him 100% on this one.
The Anglo-Saxon nations used to have the respect of the world because they stood for democracy, human rights, competent economic management etc. I'll never forget when I asked the former head of MI6 "We used to be the good guys, what happened?" His answer was "the Khazarian mafia."

Ditto
It seems to me that they have recently (and by this I mean in the last week or so) "flicked the switch" and that the new monetary system is now live. Ding dong . . . !
A note here that Benjamin was the first to use the KM moniker for what has now been called the Deep State. This gives his writing a lot of credibility.
This is because, like a caterpillar that has been infected by a parasitic wasp, the governments of these countries have been taken over by Satan worshiping Khazarian gangsters. So, the politicians and military of the West were redirected -against the interests of their own people- to a project to turn the entire planet into a giant animal farm. This was to be run by Khazarian gangsters out of their ancient homeland, the place we now know of as Ukraine.

The KM took over the governments of most Western countries through a process of murder, bribery, blackmail and lies. This was directed at the very tip-top of the elite. Understanding [that] the problem lies at the tip-top is also the key to overthrowing the KM. Just like a pimple, if you squeeze it from the bottom up, the pus comes out at the top.

Ditto
Understanding the problem is one thing. Understanding God's solution though is another. Essentially God lets evil have its way as it naturally self-destructs and He chooses to work His magic around it. You can see this throughout the ages as various power structures all strutted their stuff on the stage, then slipped off as their day had come – Babylonians, the British Empire, Greeks, Romans, the USA, China and so on.
I speak to people around the world who constantly tell me that New Zealand is being run by a tranny, because they have seen Cindy's 'bits' poking through her red dress and therefore showing her true gender. Umm, maybe, but what about the ones before her like Helen Clark and her huge bunch of covert and overt lesbians and the massive power built up by the homosexual community over the last few years decades?
This is the outworking of a power grab that is currently at the forefront of, i.e. at the centre of the war. Yes it is presented as a physical thing – Russia vs the Ukraine. BS. BS. BS. Yes it is a culture war – East vs West. BS. BS. BS. And yes it is a religious thing – Man vs God. BS. BS. BS.
To break through the BS things, please let me explain things simply from the Christian perspective. God made things good. He set the rules. Do the right thing (according to Him and His rules) and things go well. Do the opposite and the SHTF. Mankind chose and chooses to do the anti-god thing. Pansies and pedos in power sort of thing. The thing is that the Creator sorts it all out when the people do the honourable thing – immediately, too. A couple of thousand years ago it only took a few honourable souls, Mary was willing to accept the Holy Spirit, Saints before her had done the prep-work, but given the authority (finally) to act, He did. And the Master not only showed us the way, He nailed it, once and for all. It actually wasn't the cross that really did it, it was three days later when He was lifted up that the power of evil was broken. The real power came then after 40 days. We call this Pentecost.
So we have to expect that people in power will try to cover their arse. It is normal to lie, cheat, steal and use power that you have gotten. From the crooked cops in 1970 that downed a few way back in the day at the Bader Drive pub who covered for Len Demler after he had arranged for his daughter Jeannette and her husband Harvey Crewe to be 'removed' . . . all the way through to the fools in power at the Inland Revenue who lie and cover-up and look out for their own when you challenge them, it's all the same. Cover butt. BS. Cover butt!
In 2021 a local builder came onto my land and said, "That's mine!" I said, "No it's not! The crooked cop jumped when this spoiled little son of a rich man said, "Thief!" and the crooked Crown Solicitor lied when she said she had read the file and the preponderance of evidence showed that I had actually stolen some scrap steel. No way – I asked for it and was given it, so that makes it mine. Fortunately the DC Judge up in Hamilton agreed that there was a total defence and acquitted me under s147. Civil he said and booted the matter out of his courtroom forthwith.
The matter is not over of course but these people will do anything they can to try to get off the hook! Wrong guy to take on guys, sorry!
I've had a challenge recently . . . it's long story but back in 2018 I applied to lease seven empty Railway properties from LINZ at Ohura. I pulled out because LINZ would not give us an exemption from a 12 month cancellation clause – not even to suspend it for us. Our investors balked at the thought of doing up some property only to be potentially kicked out by LINZ wasn't worth the risk. I agreed and pulled out. A few weeks later the boffins at LINZ refused our application citing only that the terms we had asked for didn't meet their criteria. The fact that there was a secret Council-led campaign to get me out wasn't mentioned of course. Their refusal after I had already pulled out seemed a little weird at the time. I now know that it was designed to protect their butts – they could then falsely claim that they initiated the refusal!
I found that a gossip campaign, while initiated by an ex-Hamilton and Ohura-based bankrupt's wife (of course an ex-bankrupt herself) Michele Dolheguy was perpetuated by RDC's Deputy Mayor, Karen Ngatai and RDC's marketing manager Peggy Veen in the interim. The results of an OIA request supplied to yours truly shows this hugely with some rather embarrassing stuff in there: Ohura & Matapuna.
In 2019 I approached LINZ and asked for options on a couple of then empty properties in Matapuna – the old mining land or the old tannery. Neither of them had any power and both were vacant, but they said that they (LINZ on behalf of Railways) owned the buildings on the mining land and the tenant owned the buildings on the tannery site. Colliers acted as LINZ' agent and encouraged us to do business with the tenant of the old tannery because of this and so we did. I took possession and invested both time and money. A few years later and a conversation with an overzealous cop Sam Edwards (16 July 2019 to be precise) put the 'cat among the pigeons' with LINZ and Colliers attempting to evict me a week later pretending that I was there illegally. This was eventually unsuccessful and LINZ is still trying to evict me and still trying to pretend that they had nothing to do with my choices way back then. Ruapehu District Council is all caught up too in this with their people shit-stirring behind the scenes, but whatever, it will all come out in due course, probably in future court hearings I am sure!
Methinks some people with an agenda will have their conduct and their modus operandii exposed. Didn't I say that older, white, conservative males are a target? My question of the moment is whether or not I sue or defend against people apparently desperate to protect their bee-hind – if you know what I mean! If I ask for a court injunction to prevent my eviction at the hands of LINZ this is rather aggressive – but only fair. If I do nothing and just wait for their promised litigation then it is a little more passive but the result could be the same. The point of this post however is not so much about me seeking justice, it is more that it is human nature to attempt a cover-up. Adam and Eve taught us how to do this – she gets all sneaky and minds her Ps & Qs when she thinks it's appropriate to do so and he blames her, then blames God! They still got booted out though.
It doesn't even have to be a big one to draw out the knives either. A while back Dad and I agreed to buy some place up in Kumeu and settle down together so he could see the last of his years out around me. He'd also have a workshop – a big man-cave indeed! I got a call from one of my sisters (a registered nurse) saying that she wanted Dad's EPOA, and she then put him into a nursing home. Great! Just what he wanted – not! She's actually doing a much better job than I could ever have done in the medical & nursing field but the poor old guy is treated like a cabbage so now acts like one. There's no excuse for that, although they've all got one.
A while back I was speaking to another sister who just happened to mention that she was "sorting out Dad's workshop". WTF? I raced on up to Auckland only to find the good bits all stripped out and boxed up and prices on others. Lucky I moved when I did because I managed to save most of it and a few weeks and a few trips up to Auckland later, Dad's pride and joy is mostly with me, getting all sorted out, slowly, as I put together the Tiny House Workshop. But again . . . whatever.
Earlier today I was reminded of this casual approach my sisters had towards Dad's tools and workshop – one of his 'pride and joys' – when I grabbed his draw pliers for a pulling job I had. Draw pliers have a hook on one of the handles and their teeth are shaped in a way that they can grab and hold wire better than regular pliers. In my sister's writing, in felt pen, was the price she'd written – $20-$50! It makes my blood boil just thinking about it all. But hey, you only get one shot at this life, so I just STFU and mind my own business. "Heathens!" I think though.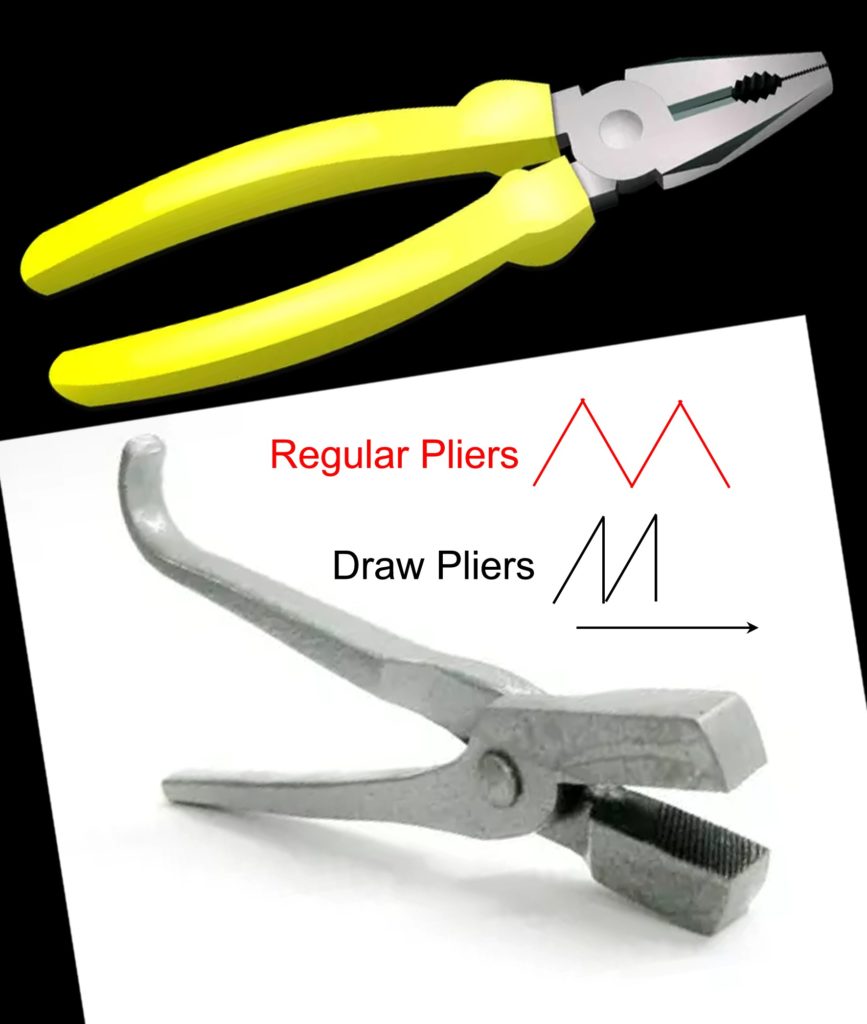 The point here is not whether my sisters were doing the right thing by Dad, angling to get his EPOA and then whacking him into an old folks home, or conning him into sorting out his workshop and hocking off a few things they didn't know what they were, my point here is that you won't get an apology or a confession any more. Those days have long gone. Everyone, and I mean everyone, covers their arse nowadays.
COVID-19 vaccinations, masks, lockdowns, plandemic after plandemic, and so on – fortunately business things have little interest to me any more. The Inland Revenue and their lies and corruption. Yeah, sure, I know that when I complained about her unprofessionalism, Team Leader Linda Dzaferic investigated herself and found her conduct acceptable. I know full well that Mary Anne Hanson, her Group Leader investigated and found no fault and that "something might have happened" whereby Linda's Facebook AND LinkedIN profile just disappeared off the face of the Interwebs within days of our meeting where I, oops, may have let it slip that she was on the cover of my book! Oh I'm sure that will all be in my file notes – next time I get a copy of them! [Not!]
Sure LINZ and their agent Colliers 'may not' have kept any records that I've asked for – especially as they are sure to prove their complicity, full knowledge and acceptance of a legitimate business lease here, and for years. Maybe! But a court case and what they call Discovery and an Unless Order 'might' just bring the truth out. Maybe? It might take a while and cost us all a bit of time and money, but it will all come out!
They say that it's not the original crime that 'gets you' but the cover-up. I hope that all these crooks have very large fig leaves and that they work a bit better for them than they did for Adam and his mate's pathetic efforts. I pray, God help the whistleblower because the likes of me who have the proverbial to speak up, are hated by most in power, especially the crooked ones!
Chin up team and keep going – as long as you're headed in the right direction!