This post analyses an interaction I recently had in a District Court setting where a lawyer twisted facts to fool a District Court judge who had not done any homework, in fact she hadn't even read the core documents! "But isn't this 'situation normal' in the legal world where truth and justice come second, or third?" I hear you ask mockingly. Maybe so! Enjoy.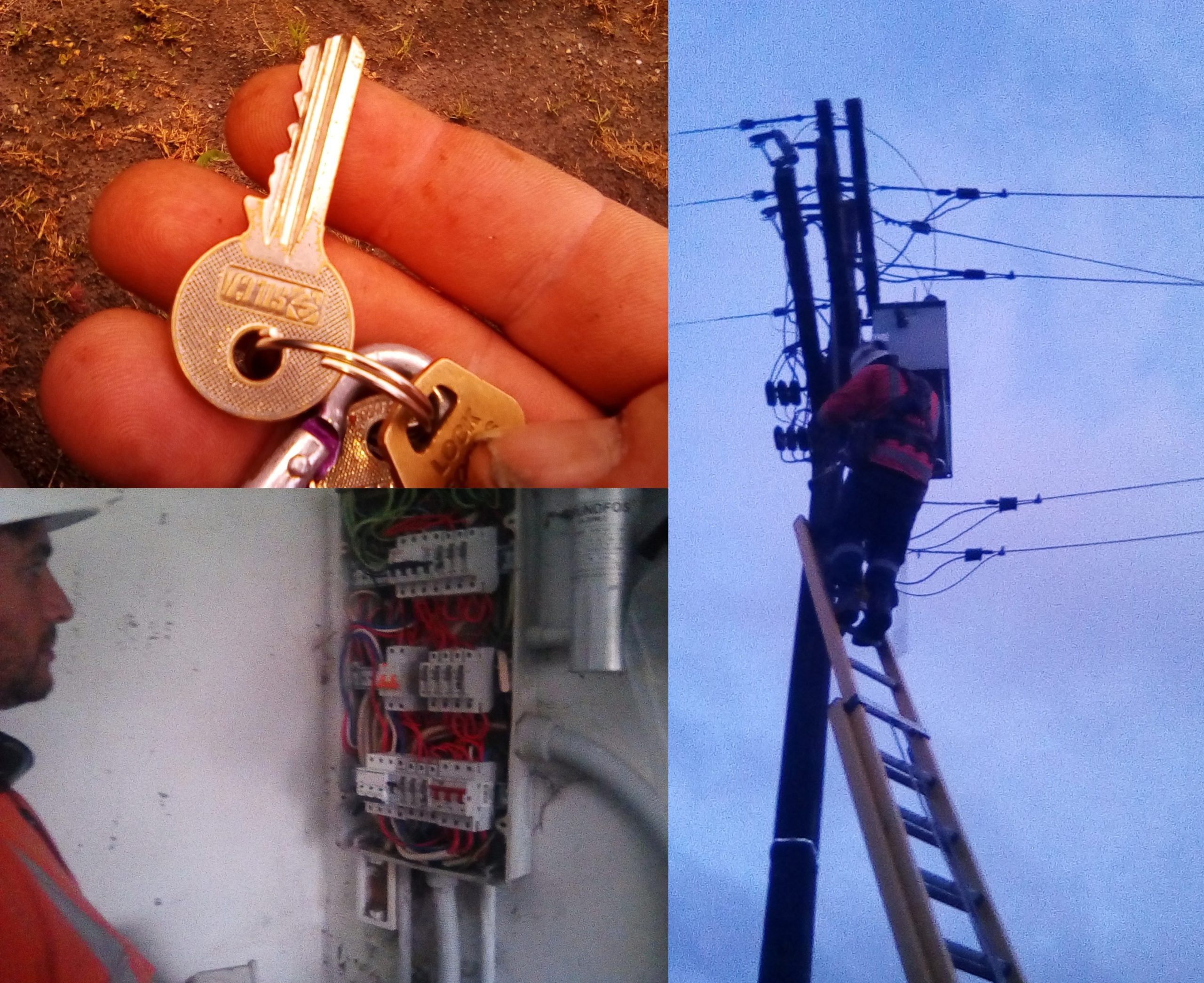 I recently appeared in the District Court in Auckland over a matter where I was the Plaintiff. That means I was suing another dude, in this case for a breach of a lease contract. I said that there was a lease agreement – he claimed that there wasn't or that it was a casual short-term one or something! His story changed a bit.
I was defending a Strike Out Application, which means that the Defendant was applying to have the case thrown out before the matters could even be heard in court.
The legal rules relating to Strike Out Applications are pretty clear:
A striking-out application must proceed on the assumption that the facts pleaded in the statement of claim are true;
Before the Court may strike out proceedings the causes of action must be so untenable that they cannot possibly succeed;
Frivolous and vexatious cases can also be struck out; but
Striking Out orders are to be exercised sparingly, and only in a clear cases.
Procedural Stuff
The lawyer went to the Waitakere Court (not Auckland) by mistake so the hearing was delayed while we waited for her to turn up. No big deal. These things happen. I've done that too . . . you look at old documents or don't note the correct location. Whatever.
Prior to the hearing I asked the Deputy Registrar for the name of the presiding judge. I have done this previously and to me it is only a matter of courtesy to know the name of the judge you are appearing before. The DR, Helen, a Macedonian girl who has been across here for a couple of decades advised that she was no longer permitted to supply me with that information. "The judge would introduce herself when she entered the courtroom," she explained. But she didn't. The judge came in and started straight into it, so I had to suffer a few hours in front of an unidentified nameless person and have had to take her name off the court documents.
I watched the judge look up to the other lawyer, look full into her face, smile and engage in a manner that I thought immediately, "Oh shit! I'm going to really up against it in this court." I think that both having something between my legs was a problem for these girls and the fact that I wasn't in on the bar put me on the back foot before I even started, to be quite honest.
During the hearing proper the other parties lawyer accepted that two of her grounds for Strike Out were false. She had tried to say that the District Court did not have jurisdiction over Property Law Act matters. It does.
The Hearing
Then the other parties lawyer re-characterised my case. She first spoke of the appropriate legal framework up front (as I have above here too) – then promptly ignored it. As I listened to this lawyer mislead the judge, I recalled the name of Sidney Powell's book, "Licensed to Lie" and noted that (yet again) the capacity of lawyers to misrepresent the truth to supposedly 'help' their client is certainly a well-founded truism.
So when my turn came to speak, I told the court that the lawyer had mis-characterised my claim. You can't tell the judge outright that a lawyer is lying without causing indignation and all sorts of BS, so I did my best to present reality. I failed of course with the judge ruling that there was no lease of agreement. When I get the written version I'll post it with my commentary.
So in the process of this hearing I watched the judge interact with the two of us and the documents. She had clearly just attended this hearing intending to 'wing it'. No (or little homework) and she had clearly not read the documents. I even had to correct her on a simple matter of what she was actually supposed to be ruling on, FFS!
The Walkout
Anyway after a half hour break she returned to deal with the second matter (an Application to adjoin another Defendant) which in the break I had decided to withdraw. I was thinking that it was clear that I was going to have to Appeal to a higher court after her first dopey ruling; I couldn't stand to be in front of that 'stupid, lazy' judge any more and it wasn't a formal Application anyway.
So I asked the judge for permission to speak, wanting to short-circuit any more BS. She refused, instead holding up her hand to me. She then proceeded to make a fool of herself while she waffled on with her legal stuff despite my wishing to withdraw, so I slowly packed up my bags, which still didn't stop her. Then I slowly stood up and started walking out of her court room. I had gotten to the door and had it open when finally the judge said to my back, "Mr Smith do you want to say something?" Ah, I thought so . . . she didn't want me to leave without having the formal opportunity to speak!
Finally!
So yes, of course I did have something to say. I turned and from the door let her have it. "Yes, your honour. You've got your facts wrong and . . . "
Then the other lawyer turned around and started in to me about respect and suchlike . . . Well she got it too, as I defended myself, "The judge asked me if I wanted to say something so I did!" or something like that.
Grrr! It makes my blood boil when I think of it. I've got the patience of Job and don't like conflict and especially not in person, but in the face of corruption and fools out to get me there comes a time when I've had it especially after a few hours taking all that BS.
The Appeal
So the inevitable Appeal will be based on several factors, they call them "grounds" – the first and most obvious one is that the unnamed judge ruled as a matter of fact that there was no lease because there was no agreement. My Statement of Claim says to the contrary (1. THAT on the afternoon of 16 August 2018 the Plaintiff undertook to lease 51B Smith Road, Kumeu from the First and Second Defendants). Well the phrase "undertook to lease" certainly implies that a verbal agreement then existed. To me this is an obvious error on her part. If this first clause in my Statement of Claim is true, as must be assumed by the Court, then there is clearly a tenable Cause of Action. Surely? Based on the law as above, the Strike Out Application should have been denied and we should have gone to court. Period.
The other parties lawyer however started at the second clause of my Statement of Claim in which I said that a summary email was the actual lease when in fact the email only summarised the agreement entered into verbally.
A verbal agreement is legally binding. To be proven it has to be examined in court, with evidence, witnesses, the application of logic and so on. That's the very reason why Strike Outs are [supposedly] accepted sparingly. WTF did these girls think I would do? Go away after waiting two years to have my day in court? Or did they enjoy their 'fun' picking off a self-represented litigant. And, ummm was it in their financial interest to cause increased costs to their client?
But there's more as well. Grounds like not being given the opportunity to remedy any deficiencies in my pleading. You see the court has the power to permit remedies to deficient pleadings. If say I had omitted the word "verbal" when I said that there was agreement, or that the Cause of Action needed to be clarified or made into a properly legal concept or perhaps if I had said one thing that had a different meaning from what I had intended in a legal sense, then the court should (and especially in this case when the Plaintiff is self-represented) accept the 'tweaked' or remedied pleading. No such consideration was given on the primary matter here, although it was for a secondary matter.
Costs too will be appealed because it is usually the losing party that has to pay costs. In this case the other party won on three out of the four Causes of Action so if the appeal succeeds then costs should by rightly be reversed or removed.
The Take Homes
If you're seeking truth or justice from the legal system in New Zealand, be prepared for a long wait and a big fight.
If you're a male in a female dominated environment expect to get a backlash of sneakiness from the girls who will use the Plausible Deniability trick to conspire to 'get ya'.
Never assume that a judge has done their homework, or has even read the documents; and wishes to dispense unbiased justice. Verbal arguments alone based on fluff, blunder and BS may suffice for people with an agenda.
And if you've got some balls and live by principles, go get 'em tiger! As Auckland Barristers & Solicitors, Guardian Chambers puts it, "Our senior members of chambers find few things more satisfying than securing a successful appeal." Satisfying? Sure thing guys, boy do I concur!
Who knows what the High Court will dish up next in this drama, but I can tell you that the Defendants will be racking up big legal bills from all of this, and it sure as eggs won't be from me that their accounts will be paid – not if I've got anything to say about it!