My comments on an extraordinary communique from President Trump follow, intertwined within the transcript. You won't see this sort of thing in the MSM! Enjoy.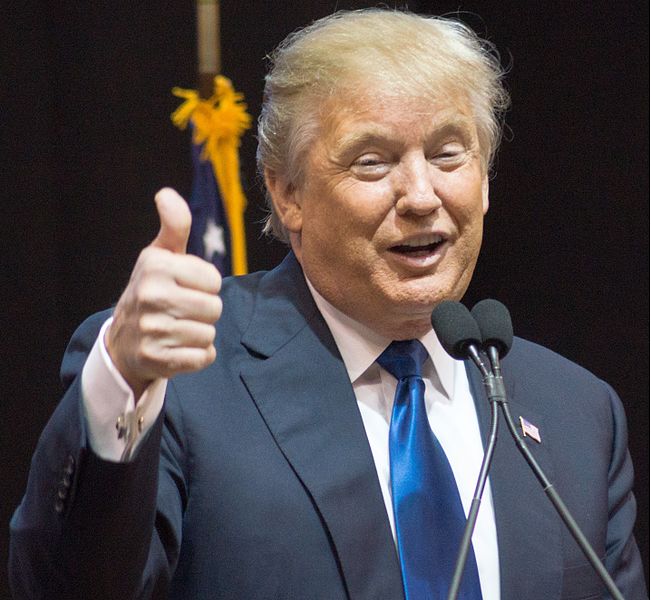 Statement by Donald J. Trump, 45th President of the United States of America of 13 February 2021
From the outset of this communique, President Trump speaks as if he is still the leader of the country. This is not the style, nor words of a loser, and most certainly not that of a #soreloser. Note that he is not called the "ex-President" nor the "former President". I wonder why, not!
I want to first thank my team of dedicated lawyers and others for their tireless work upholding justice and defending truth.
Justice and truth are the central themes of this message, as many of his previous messages. There is a reason for this. President Trump is no fool and knows exactly what he is doing and saying to his people.
My deepest thanks as well to all of the United States Senators and Members of Congress who stood proudly for the Constitution we all revere and for the sacred legal principles at the heart of our country.
Our cherished Constitutional Republic was founded on the impartial rule of law, the indispensable safeguard for our liberties, our rights and our freedoms.
Now he gets into the importance of the Constitution and notes some of the consequences of honouring it – mentioning liberties, freedoms and so on. The Nationalist Patriot movement put him into power the first time and increased his vote count the second, so he is wise to identify with the people like this.
It is a sad commentary on our times that one political party in America is given a free pass to denigrate the rule of law, defame law enforcement, cheer mobs, excuse rioters, and transform justice into a tool of political vengeance, and persecute, blacklist, cancel and suppress all people and viewpoints with whom or which they disagree.
Ouch! IMHO accurate though.
I always have, and always will, be a champion for the unwavering rule of law, the heroes of law enforcement, and the right of Americans to peacefully and honorably debate the issues of the day without malice and without hate.
Again he notes this idea of law and supporting those who enforce it. He's always done this and knows instinctively how important these people are to his constituents. The quintessential American words, "Thank you for your service!" spoken to an American vet or a first responder carries an overt 'weight' of a uniquely American cultural nature.
This [the second Impeachment trial] has been yet another phase of the greatest witch hunt in the history of our Country. No president has ever gone through anything like it, and it continues because our opponents cannot forget the almost 75 million people, the highest number ever for a sitting president, who voted for us just a few short months ago.
Again, this has to be a body blow to his opponents and really must drive them yet again into a frenzy of hatred. In fact Donald Trump secured way more than 75 million votes, but Trump always speaks this number down. I suspect that he learned the importance of not embellishing things from early in his Presidential time.
I also want to convey my gratitude to the millions of decent, hardworking, law-abiding, God-and-Country loving citizens who have bravely supported these important principles in these very difficult and challenging times.
And the man turns now to his people and notes that their support is not just an emotional kind, but is based upon "important principles". This is politically astute and works both ways. Even if the supporters weren't thinking this way when they did support him, they now will associate their support of with a noble cause, and those that were considering switching to support him can do so because of a principle.
Our historic, patriotic and beautiful movement to Make America Great Again has only just begun. In the months ahead I have much to share with you, and I look forward to continuing our incredible journey together to achieve American greatness for all of our people. There has never been anything like it!
This paragraph is actually the reason that I have reproduced this message with my commentary because it is an overt claim that things are happening behind the scenes and it indicates that he is ready to make his move. To this date President Trump has stepped sideways and has allowed his opponents to have at him. Apart from adroitly flushing out the crooks this has also shown the public many things in a few short months that could have taken years otherwise – media covering up; big-tech censorship; power imbalances; financial manipulations and political skulduggery.
President Trump notes that the MAGA movement "has only just begun". This is a massive kick in the guts for his opponents because conceptually it extends the MAGA movement way past Trump and his 4 years in power. Burying Trump via Social Media de-platforming was and is the goal of his opposition. This is also one of the clearest indications yet that Trump has not abandoned his supporters. . . then BOOM, he says it specifically, "In the months ahead I have much to share with you"! Holy shmoley this is real power at work!
The background here is that President Trump has alluded to better things around the corner. He has claimed to know things that the public [generally] don't and his supporters have been waiting (even to the point of disappointment) for him to stand up and fight. Some think that he deliberately didn't fight like they expected him to because he knew that he had already won, and was years ahead of the public. Now we pretty much know this to be the case, from these words. To the aware, these are the words we all sought. If I am right, President Trump will return within the next month or two as an ultra strong and popular leader, totally capable of dealing constructively with evil such as Satanic pedophilia (and more); medical distortions and manipulations such as the COVID-19 traumas; political corruption (both domestic and foreign, and yes, I mean this literally) and much more.
We have so much work ahead of us, and soon we will emerge with a vision for a bright, radiant, and limitless American future.

Together there is nothing we cannot accomplish.

We remain one People, one family, and one glorious nation under God, and it's our responsibility to preserve this magnificent inheritance for our children and for generations of Americans to come.

May God bless all of you, and may God forever bless the United States of America.
IMHO, this is a stunning speech and one that should put hope into the heart of all those who treasure truth and put shivers down the spine of those who seek to control others with deceptive techniques. Should Donald Trump survive the next couple of months, I expect that there will be a massive up-lift upon his return to power.