I threatened to rock the boat some more in a previous post. Blind faith is common. Faith based on reality, defined as the application of sound logic onto fact is not, but I prefer the latter. That causes me to be a social outcast from most; a major threat to TPTB and to others out to deceive and control, but it makes me a "National treasure" to others, in my book, these are the best and the ones I care about.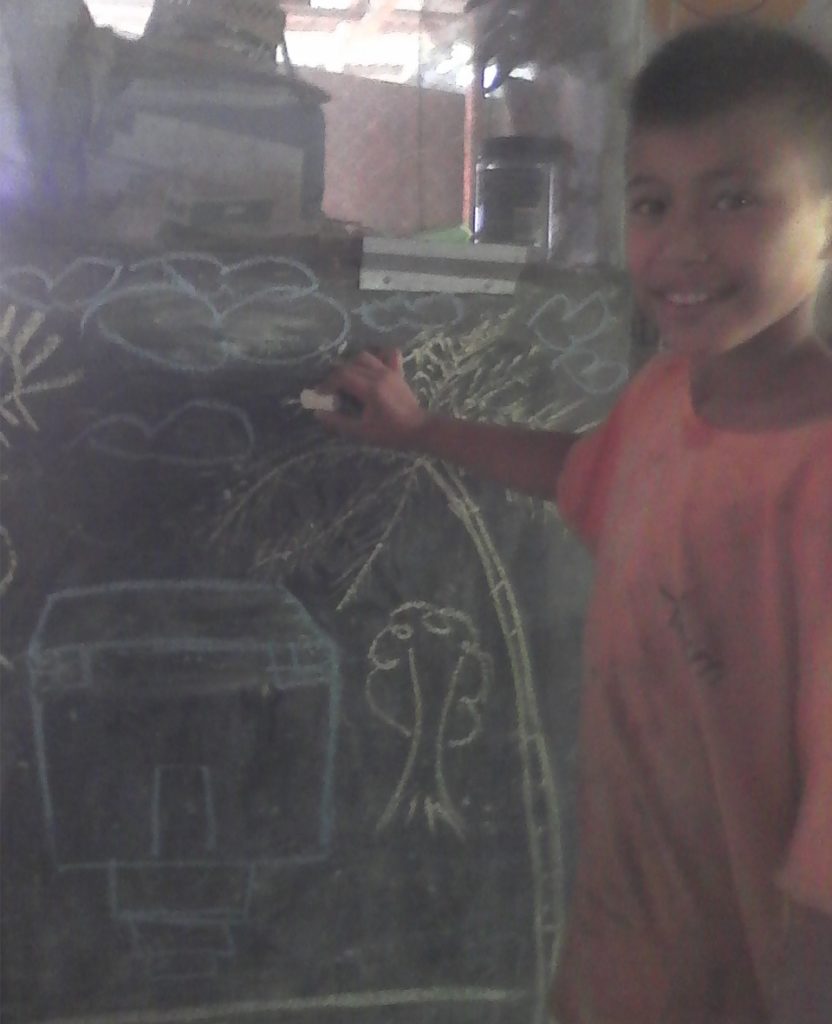 Jesus too travelled this lonely path and He did it because He knew, loved and obeyed His Father. His faith came from knowing who He was but He only gained the self-awareness by knowing His Father. Let's remember that the Father, Son AND HOLY SPIRIT were all present on earth at His baptism. You'd have to have been evil, deaf, dumb and stupid to have gotten those facts wrong when the Father Himself told all those present that this lad was His Son, and that He was pretty stoked about it too! Then seeing the Holy Spirit in dove form must have been kinda special to boot.
The point of this post is not so much that Jesus was the Son of God, nor good, nor that He "took the sins of the world upon His shoulders" (whatever that means), it is that Jesus based His entire ministry upon fact. Everything He did from that point onwards was His application of sound logic onto these facts. If He wound the religious leaders of the day up, then it was because He was the Son of God. If He managed to heal people when all else had failed, then it was because not only did He have the power to do so, but He had the wisdom to know what the issue was (that's the work of the Holy Spirit, BTW). He had the power and He knew it.
Genuine faith is not a feeling. It is a state of being that comes from obedience and wisdom and these come from the human will – the decision to humble ourselves; HEAR what He says and then to simply DO what the 'Skipper' orders.
Now blind faith is a belief that does not come from direct command but is based on something that does not have any accountability, or it cannot be proven.
Practically though we must always have some faith to live. When we put our faith into something simple like turning key in a new car for the first time, we are placing our faith into the car salesman and the history of science, commerce and industry that the car will start. Unless we are in Italy and head up a Mafia family, we trust the sales company that there will not be a bomb on board that blows it up, and that it will go forward and turn the same way we turn the steering wheel. That's faith.
The second time it starts however we have increased faith based on personal experience, and over time we expect that our faith will produce the desired results. Only when the neighbours start getting 'taken out with a boom' when they start their cars would we need to check that our faith is being put into valid assumptions. We would then check it before we jump into it and turn the key so that we too don't join our dead neighbours in the sky.
The same thing applies to the Christian faith. Our belief in Christ may start with an assumption or two on top of an experience, but over the years we should naturally question those assumptions. If those core assumptions are proven correct, we can then continue to build on them and consider them as facts.
Let's get practical with this faith thing. To the negative first:
One day my [younger] sister found Santa's shopping list in the rubbish by the fire and it was written in Mum's hand-writing. This was NOT cool – neither the assumptions that the newly revealed facts destroyed, nor the fact that [oozing contempt here] my younger sister was proven smarter than I was.
I witnessed an event in Albert Park in Auckland one day as a teenager; read the report of it in the NZ Herald the next day; recognised the falsehood of the report and promptly lost any faith in the primary news source of the time to present reality. That loss of faith in the MSM occurred in the mid/early 1970s. I doubt that this was the first time that the MSM lied or had an agenda!
In my teens, I followed politics very closely and would have (except for a small quirk of my date of birth and the registration processes to vote) supported Sir Robert Muldoon on his bid to be Prime Minister of New Zealand, thinking that he was the Economic Guru that would save the country from its economic woes at the time. Two years later this PM was seen as a politician first and his electioneering of the time was shown for what it was. Except for one exception later when MMP arrived, which I regret, I have never voted in my life as a result of this revelation.
I went to a Creation Science meeting in my late 20's and was stunned to learn that thousands of intelligent, lucid, supposedly professional and trustworthy scientists interpreted the global evidence in the light of a flood of Noahic proportions; that all available evidence pointed to a shorter-age of the earth than the billions projected in the MSM, and that the concept of [macro] Evolution had zero proof, was riddled with doubtful, dodgy and unsustainable claims and that there was serious deception and logical failures in every discipline of science relating to this (mainly Western promulgated) mantra. Evolution to many people was viewed in essence as utter BS. What I found shocked me, as I dived headlong into a decades-long research into the issues of Creation vs Evolution.
It took me less than a year in my first church to end up in a tiff with the newly arrived Pastor who interpreted scripture through a value-system different to what I observed from outside of the system. I bounced out of course. Then again in my new church, I lasted only a couple of years in the biggest baptist church at the time before I realised that the vast bulk of attendees were a little less genuine than I was led to believe (or at least I thought) and so I bounced out of mainstream religious adherence a second time. I eventually did so permanently more than a decade ago.
So the process of asking questions, thinking and applying logic onto fact is just that . . . a process. None of us have it ALL together – on theology, on the economy or anything that requires faith or thought. I've found that as we humble ourselves, ask questions and are honest, our application of logic becomes more sound and that our faith in facts upon which we base our judgments both become clearer.
In a previous post I've already mentioned the three components that give us the starting point – that there is a Creator; that there is absolute Truth; and that "something is up" with the name or person of Jesus. Let's tackle some of the fact & faith things, then of the Christian worldview.
Is Jesus alive or dead? So when people challenge me or ask me or even discuss this in front of me, I crack up. Seeing as I've met Him; that I've given my life to Him; love Him and expect to meet Him and spend quite some time with Him when I die – it's kinda cute. The point here though is vital – if He was just a good man 2,000 years ago, then I could understand the question. Sadly most never think to speak to Him. I mean do you think God would remain silent when one of His creation turns to Him and wants a chat? You see blind faith is only the prerogative of those who cannot, will not or do not see. The moment He talks back to you, or the moment that ANYTHING happens that cannot be ascribed to the moon, the TV or the kids playing in the room next door when it does happen you've got a fact to deal with.
Did this Jesus speak the truth about Himself or not? Assuming that He has shown that He is very much alive and well, the seeker needs to know whether He speaks the truth or not. Surely? This is not always an instant thing. Even Jesus knew and understood that people need to suss things out themselves. After He healed a few, He told the enquirers to go away and tell others what they saw. This is the mark of a genuine truth-speaker – they encourage you to do the research. One preacher I respect (but don't always agree with) every week exhorts his followers to "check it out for themselves" in their own bibles. That's wise. I am opinionated because I have done the research. I blog writing generously though because I respect the fact that most people have NOT done thousands of hours of research into Pearl Harbour, the Holocaust, human nature, the scriptures, Evolutionary thought, and all manner of conspiracy stuff. I have though because I WANT to know the truth, thus as I share I respect others' right to learn and grow as I (and others) challenge them to find the truth. Jesus claimed to not only speak the truth, He claimed to BE the Truth. Logically then this requires perfection from that Speaker. I've yet to be disillusioned and it is more than 40 years that I've been testing Him!
Is the power with the Holy Spirit or with the enemy? Now this is a little more challenging for it requires us to understand the Christian message – it's confusion out there in Christian circles folks! Jesus said that when He went up, that He'd send the Holy Spirit and that the HS plus the people whom He left behind would do more, MUCH MORE than He would/could. He also said that all power on heaven and earth was in His hands. He also claimed that He'd completed His mission on earth, literally, when He said, "It is finished/done!". The entire picture of mankind's history as recorded in scripture is that Jesus' redeeming work as Messiah was completed on the cross; the power and authority transfer occurred from the enemy to the Master at that point, and then that the Holy Spirit's arrival back to earth at Pentecost brought the means to His people to achieve His purposes. Yeah baby! If this is true, it means then that when we humble ourselves and do what He wants, the opposition has no authority; no power and deception is over!
I've seen this outworked time and again in my own life, most commonly when I have to show detractors the failure of their logic when they attack the Church or religion when I speak about Jesus. I actually do not attend church – and haven't for more than a decade. My faith though is built upon real experiences engaging (through the Holy Spirit) with Him over many decades, not adherence to a doctrine nor human leader, no matter how silky their words or actions. This has sometimes been the easiest and most natural thing in the world, like eating, breathing or sneezing (sometimes even orgasmic!) but at others it has been a fight (usually against Him but sometimes against others) that I wouldn't wish on my worst enemy.
The point though is that I'm always real. I only want to deal with facts; with the truth. I try to do that in love, but the human heart truly is deceitful so others will have to assess the success of this aspect.
So I'll conclude now with a note on deception.
If faith is built upon the application of sound logic onto fact, then the application of faulty logic and/or the use of deception has to represent evil. This concurs with the scriptural description of a cosmic upset when evil entered the Garden of Eden and the core conspiracy matches the biblical take.
Whenever our faith is predicated upon falsehood (by way of deception – be it even relating to Santa by a trusted family member or through the use of spiritual blinkers or distractions) we diverge from godliness. Likewise when faulty logic is applied (even onto fact) we again diverge from the Truth.
In future posts I will share more on [particularly] how the application of faulty logic is used to manipulate us into ungodly conduct and beliefs – evolution, usury, democracy are three of the big ones in the Western world. I will then dive into the root cause of all this trouble by explaining how our pride is at the root of it all.
Thank you for swinging by today and standby for more gems of wisdom from this 'pen'.