This post challenges the widespread assumptions that there is a norm, and that misfits are the (or a) problem. It is an attempt to explain the uniqueness that the Creator works with as opposed to evil, that has no creativity and can only copy. It is a deception that there is something wrong with one who challenges – it's actually the other way round – evil attempts to control through conformity. Enjoy!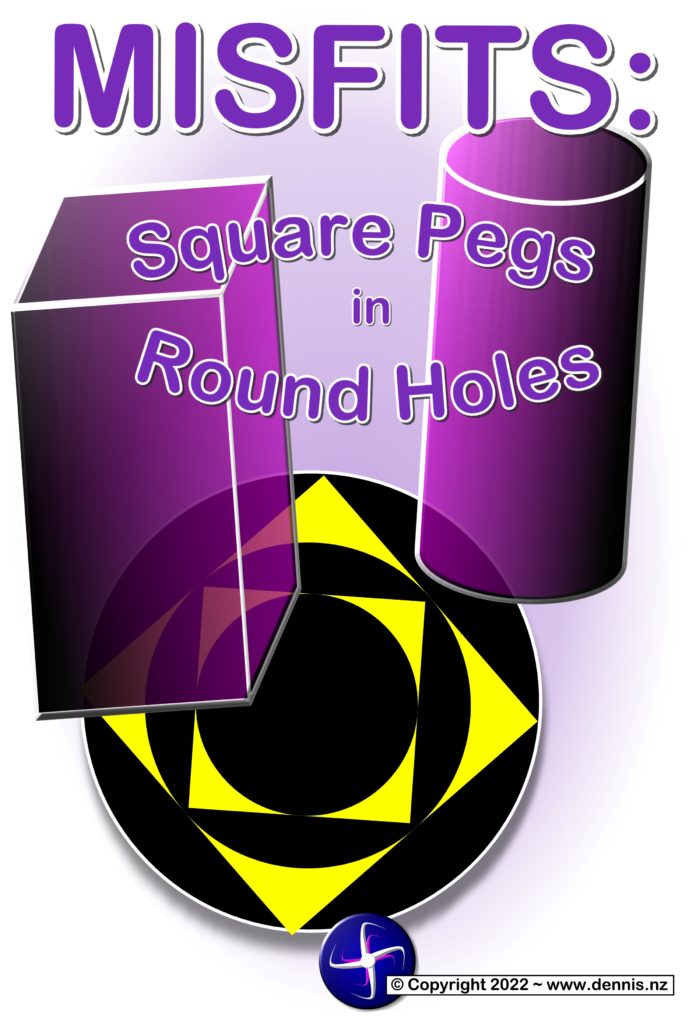 Of late, I've found myself pinging a whole range of people for a whole range of reasons – all good, solid ones too, I might add. I've most recently outed Yusufa (Tom) Faye as the streaker of the All Blacks v Argentina game in Dunedin in 2011. I like him because he's the only dude to have changed his tune when it comes to defamatory words and that he had the b*lls to run naked the full length of a rugby field really speaks to this dude's get up and go. I could do the 'clothes optional' thing but man, his speed, he's the original Usain Bolt! I'd be puffed at the first 22 when he had already gotten to the the other side!
Karen Ngatai, Ruapehu District's Deputy Mayor has copped herself a defamation lawsuit which I've shared here. I don't like her sneakiness and her reputation around town isn't one that I'd like to have but hey, she's a trooper for sure – always in there to get herself in your face, if you know what I mean.
Over the years have I've shared about many others – it seems like a gazillion crooks, crims and crazies – with more to come in the future too.
The Christian world-view puts a Creator with infinite creativity right centre stage – with evil as a manipulator, attempting to control us and to draw us away from His Love and Truth. Jesus personifies this evil, and once called him the "father of all lies" and similar, but He pretty much ignored him, instead baiting him to use the religious leaders of the day to bring about His own Father's intent.
Conformity Can Be Evil
One of the techniques that evil uses to deceive is conformity, which at its heart is evil. If you compare the unique and unlimited creative work of the Holy Spirit with the alternative of compliance with a mantra or narrative (be it social norms or dogma or rules) you can see how ridicule and Political Correctness is used to control. Calling people names, for example, reduces perception down to the name-caller's level. Far better to use opportunity creatively to do good things, I would have thought.
The art to doing this is to invert a problem into a solution. My consistent asking of questions and refusal to stop thinking made me a square peg in many social situations in my early days at school. As I matured it gave me the potential to do well at business (being first, best or different is a key component to business success) and made my parenting unique and powerful (but best to check that claim with my kids, methinks!). I've taken my intellect and constant questioning into the writing and blogging fields in the last few decades and I have turned this social 'misfittery' into real value.
I've used my research experience to solve the Crewe murders; I've identified the corruption within the King Country leadership that conspired to cause the local historian Ron Cooke's eviction from the Memory Bank and in the last year or so I've worked hard to reveal the truth behind the MH370 and MH17 events. It's not that I'm the bee's knees or God's gift to mankind and should be copied, it is much more that I know what He wants me to do and I do it.
While it may be seen as an insult to call one a square peg attempting to fit in a round hole, inverting our thinking from compliance into creating opportunity is godliness.
Our Vaccine-Free Policy
In another example of breaking this 'round peg' nonsense, I've recently observed interactions between an RDC employee and a government authority where a couple of girls have taken issue with Club Wairua's 'ballsy' vaccine-free policy – among some other things. Club Wairua is a private members only club based in Matapuna, Taumarunui, that introduced a vaccine-free policy to our clubhouse premises in early May 2021.
Vaccine use has been heavily promoted by the authorities in New Zealand but there is a sector of society that has questioned (and in some cases actively rejected) their use and that has resisted government mandates. Basically I've taken a problem for a sector of society (a growing sector too) and created a solution for them. 'Join the club and we'll protect you from this madness', sort of thing.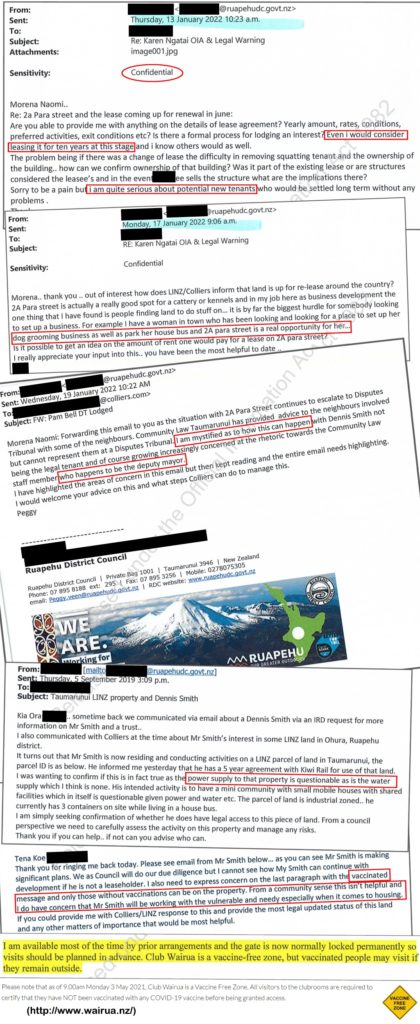 Our vaccine free policy was selected by the RDC representative as discriminatory and/or immoral, which IMHO is illegal (it is a tort to interfere with other people's legitimate business), and could get her fired, or at least reprimanded if/when her employer ever finds out what she's been saying or doing in their name. My point here is not that RDC has over-stepped its mark and one employee has tried to get benefit at my expense, that's a given, it is that compliance with some mantra or dogma is a form of coercion – an attempt to bring others down to her level of Political Correctness.
Such methods are used by people with political power ad infinitum and repeat generation after generation. They are usually nonsense, things like, "All Japs are bad because they attacked Pearl Harbour" or "We put man on the moon", "Osama Bin Laden and his boys with their box cutters took on the USA from a cave in Afganistan", "Global Warming oops, I mean Climate Change", "the COVID-19 'pandemic' means that we've all got to get jabbed with . . . well something!" and a bunch of other things that we can't ask questions about and that are all designed to control.
Oh and PLEASE don't ask questions about the evidence for Hitler's "final solution" or that "six million Jews died in gas chambers in WW2". That's big huge, No-no – that one!
The point is not whether the above events happened or not as presented to us – they didn't – the point is that asking questions is the mark of intelligence and that compliance with the norm brings us down to the lowest common denominator. My understanding of the scriptures is that the Christian faith celebrates uniqueness, that Jesus was the Master at using the efforts of the deceiver to lift Himself up and that His ultimate objective was achieved on the Cross as He was raised up from the dead, His Holy Spirit now working and achieving what He wills across the globe and that through this all two things will happen – evil will implode and God gets the glory.
I exhort all to do the honourable things for that very purpose. If it ends up being that you are a round peg in a round hole – great! If on the other hand there are times and places that you finding yourself a little more square than fits the norm, celebrate that difference and stand tall. You don't have to shave off all those corners just because you don't always fit!