In this post I share the partial success of New World Order advocates in their goal to divide modern society. Similar to the well-known British methods to "divide and conquer" but that can actually be traced back to Greek thought. I use anecdotal evidence as examples of how the strategy has been successful, but thankfully only to a limited degree. Enjoy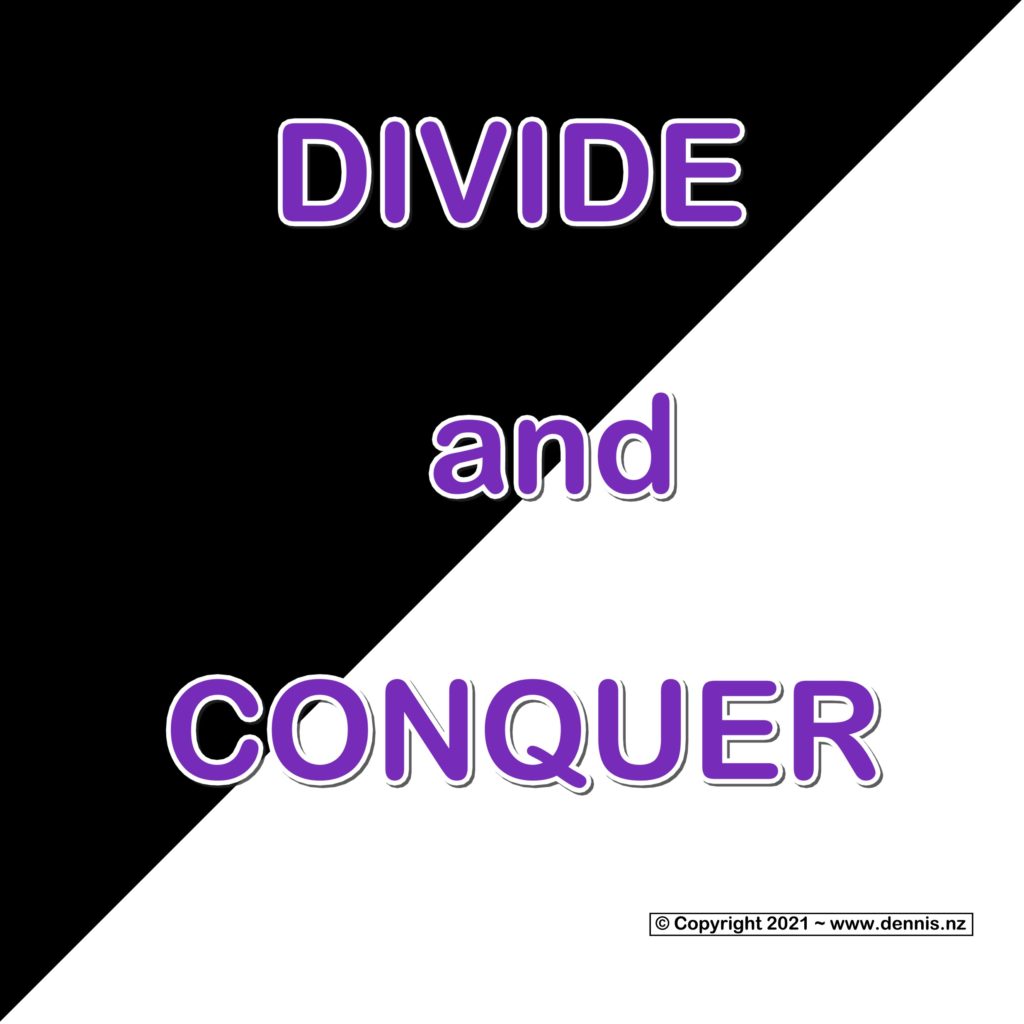 The concept of dividing a society is an age-old one, commonly attributed to the advancement of the British Commonwealth and their divide and conquer policies. Funding both sides of a newly entered society brought increased power to the opportunists. I saw this most clearly in Samoan history when I lived there but it doesn't matter who, or when . . . the principle is the same. Thank you to the Greeks!
Many poo-poo this all as hopium & conspiracy stuff, but those that think that the Cold War between the USSR and the USA wasn't engineered by vested interests also think that bearded Arabs in caves on the other side of the world brought down two of the biggest buildings in the world; that men went to the Moon before most of those alive today were even born and that big Pharma would never mislead our politicians nor that they in turn would lie to us . . . what . . . politicians dispensing medicine by hook or by crook not for our benefit? Are you nuts? I joke of course.
Sadly there is a sector of society who does believe what they are told by TPTB, despite their pretense of independent thought.
So where is the truth in all this information and misinformation? The first thing to realise is that deception is the norm, not an aberration. Believe it or not, people seek to gain power in order to use it, over others. Think about that one for just a minute. This is not a wild conspiracy theory. This is a plain, simple piece of logic. People in power seek it in order to use it.
So how effective is the COVID-19 vaccine then? Is the rampant division over the requirement to wear masks, stay at home and get the jab a storm in a teacup or is it as bad as they all make out?
My take is that yes indeed the jab is bad. It messes with our blood systems and is designed to cause human trauma. Yes, it it clearly being pushed by vested interests and there is now huge swathes of society suffering, many dying as a result of the COVID-19 vaccines. Yes, the pressure is coming on the unvaccinated to get with the program but there is now serious, dare I say it very serious pushback from major sectors of New Zealand society.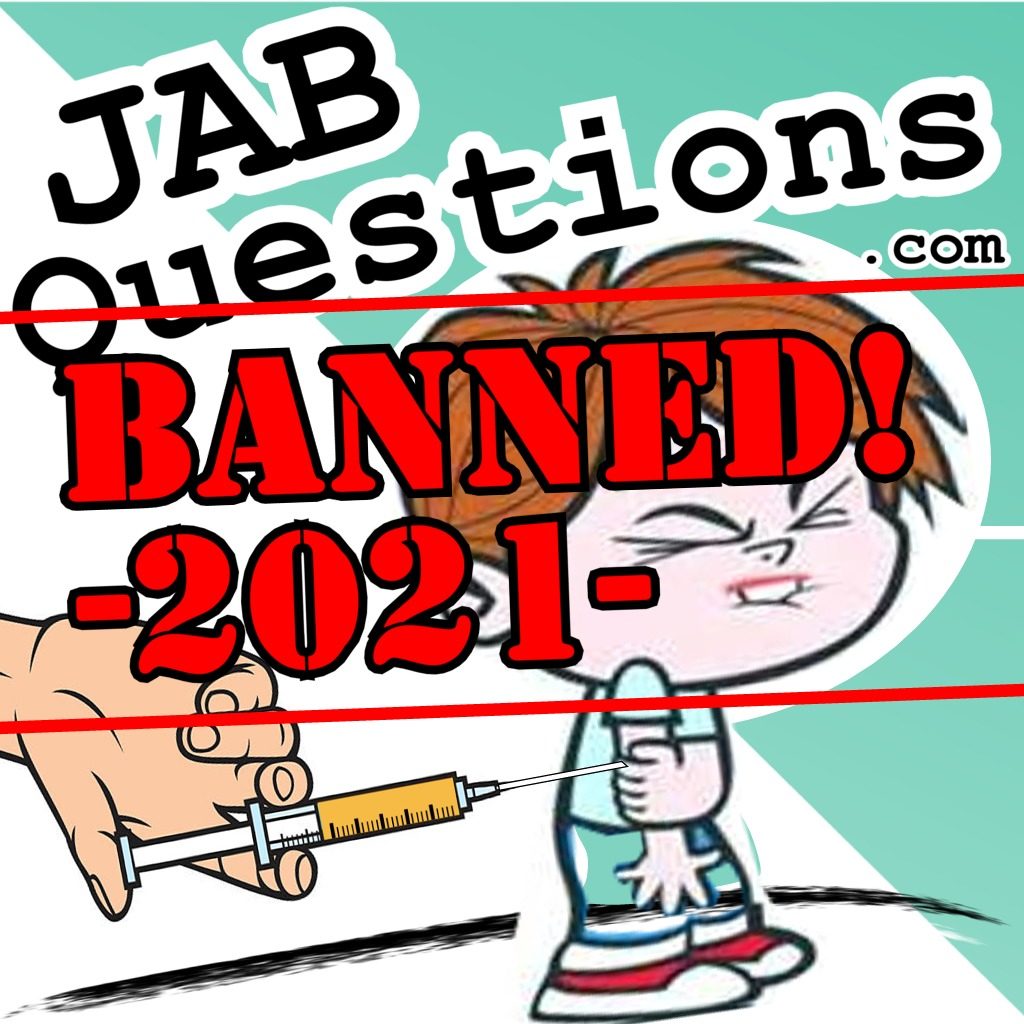 My take is that the many links I have been putting up on www.JabQuestions.com (usually daily) show a major problem has developed. I'm not anti-vaccinations per se, but I do see evidence of impropriety and many of my key questions are either not answered to my satisfaction or they are simply never answered. This means that to me, there is deception afoot – and major deception at an international level too. COVID-19 appeared and has been dealt with at a global level by globalists. Call this a NWO Agenda or United Nations action plan number Alpha262Bravo300Charlie or whatever, it is the core Communist, globalist plans to centralise, control and enslave.
All for our own good of course!
Division
Deception often simplifies complex issues down to a binary label. Those who believe and obey the Mainstream Media and politicians, vs the rebels, the outcasts. Labels such as "anti-" whatever or "conspiracy theorists" are the tools of the shallow thinking. For example just because the majority of Maori treasure their health or that their value-systems reject popular sentiments IMHO does not justify the use of any derogatory term such as anti-vaxxers. Nor does the fact that one has done the research and determined that there is no credible evidence of six million Jews getting gassed to death in German prisoner war camps, justify the term anti-Semite.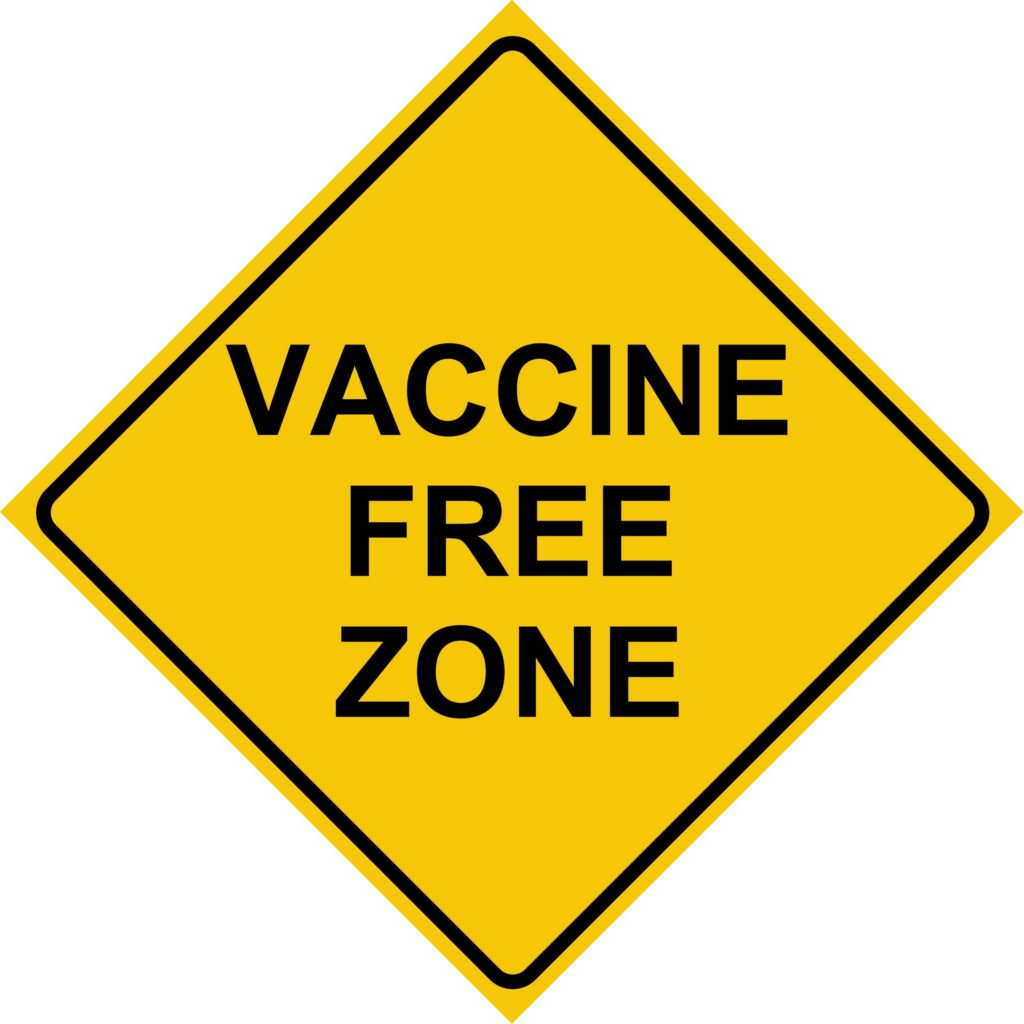 Whipping up dissension is easy to do when fools get involved. The typical response (interestingly proven by American researchers) is that when evidence is provided to invalidate a pet belief system, most people double-down rather than reset their belief systems to the contrary, better validated belief. We see this in the truth movement all the time, as evidenced by the comments that, "They simply don't want to know!" or "How stupid can they be?"
There are different causes of this disagreement – it can be financial, or a matter of pride, or often pain or fear. Speaking to those with pre-existing health issues (even from decades earlier) it seems that the vaccine (which can never be a true vaccine) exacerbates not resolves these issues and blood clotting issues and similar can become quite nasty. Substantial numbers of Vaccine Adverse Events are occurring across the world and ultra-high percentages of hospital admissions are of the vaccinated not the un-vaccinated.
Thank God, Club Wairua had the foresight to go vaccine-free at the beginning of May 2021!
Understanding that division is a tool used to manipulate helps us understand the world around us.
This is more important than whether our fellow man agrees with us to get the jab or not. Wisdom comes after all to us all in time. In my book those who read this and still want the jab are welcome to kill themselves off. Darwin awards all round; mock away all you people who wish to detract. If you're right then you're right and got away with the risk. If I'm right then a lot of you will not be around or if you are you will not be able to mock effectively. If I'm right I also know that there is no way in a month of Sundays that my detractors will ever apologise or say sorry. Fools never do that!
Either way, whatever! The sun will still shine for me, tomorrow.
The Manipulation Process
I see huge pressures and social engineering at work. Guilt trips, Police co-ercements and Jim Stone notes the following:
One thing I have noticed about the vax push:

They push real hard, then stop pushing, then push hard again – over and over again. This is a mind control tactic, when people say no it does no good to continue pushing because the people will only continue to push back. But if you let off, and then push again, then let off, then push again, you will wear people out and eventually you will push them over. I see this happening now, everywhere (except Australia, and New Zealand where they got out the bulldozer and are going crazy to win) but the rest of the world is being handled differently.
Booster. No booster. Israel got 4th shot (B.S.) but more to say. Country X bans vax. Same country X later pushes another vax. Yes, there are adverse events, (back off) but the benefits outweigh the risks (hit again) No it will not be for babies. We recommend all mothers and babies get vaxxed. This cycle is repeating in many ways, over and over and over again. If they keep pushing without letting off, society will hold up it's will. But if they push and let go repeatedly, they will rattle society to pieces. And that's exactly what they are doing.
Yup!
Examples.
Here's just some examples though of the consequences of taking a COVID-19 vaccine (All H/T Jim Stone):
Felicity Jackson wiped out by the vax
She's a British reality show star with a net worth of $20 million. Not that it matters anymore.
She has asked for this to be posted elsewhere:
A lot of you have been following my stories, and will already be aware that I have been suffering with non-epileptic seizures, (as well as a whole host of other symptoms – headaches, blurred vision, tremors, shaking, sensitivity to light etc) since having my 2nd Pf*zer V*ccine on the 24th August 2021.
Sadly, I do not seem to be getting any better, and I do not feel that I am getting the help that I need. I am being passed from pillar to post and I do not seem to be getting anywhere. This is happening to me daily and I have been in and out of hospital. I am unable to continue with normal life. I cannot go into work, I cannot be alone and I cannot do the every day things I would normally do unassisted.
(On the evening of the 24/8 my whole body became paralysed. I was carried to bed and my body began convulsing. The fits continued into the next day. Paramedics were called out on 26/8. I was taken into hospital for tests. I was back in hospital on 29/8 then referred to another hospital where I was kept in for tests and observation. Having called 111 several times, I had red flags for neurological symptoms. I was then taken to A&E again on 1/9. I was then given an appointment on 9/9 having been referred to an epilepsy centre but I do not have epilepsy.
The fits occur between 2-12 times per day and can last anywhere from a few minutes to two hours.
More recently I have been having terrible chest pains. An ambulance was called on the morning of the 15/9 as I thought I was having a heart attack. The muscles around my heart had gone into spasm and I could not breathe and had pains in my arm.)
Please, if you know of anyone that you think may be able to help, tag them or share this post. This is my story. This is very real and it is happening.
*** this post was not shared to scare or coerce, your body = your choice ***
KEPT OUT OF THE NEWS AND CONFIRMED TRUE: VAX DEVASTATION IN AUSTRALIA
Melbourne's Health Minister Martin Foley Drops Bombshell, 95 percent of ALL people in Melbourne's hospitals are vaxxed, with 78 percent fully vaxxed, and 17 percent partially vaxxed. How does that add up when less than half the population is vaxxed?
I have here more than the short clip that trolls are claiming has been taken out of context, the FULL CONTEXT is here.
Now we get the truth. The shot is SO BAD it is completely shutting out normal hospital attendance, with the most serious cases admitted. The vax is so bad that only 5 percent of normal hospital visits for things other than vax damage are there now, the 5 percent which represent the most serious normal cases.
Health secretary Martin says it cleary: Of the TOTAL number of people in the hospital yesterday, 78 percent were fully vaxxed, and 17 percent were partially vaxxed. That leaves only 5 percent non vaxxed.
This statement is a stroke of luck to get, because it proves what happened everywhere else, including the United States. This is precisely why there are so many jobs that no one is filling – the people have been WIPED OUT and America's con artist doctors, MSM, and big tech buried this. How evil is the American information stream for not reporting this? Play the video and FIGURE IT OUT.
UPDATE: trolls are now saying he misspoke and meant unvaccinated, but that cannot be when his 95 percent total has specifically singled out fully vaxxed and partially vaxxed. This cannot be trolled, his statement has "parity check" built in! This is a chance to be educated about trolls. Watch how they lie, and see what he actually says.
This is why they are pushing the vax so hard – because the first babies being born to vaxxed moms are having serious problems and they need to get everyone vaxxed quick before people can become informed about this.
Think that is a coincidence? Think again. This next baby is one who's mom got vaxxed AFTER he was born, and his reaction to her breast milk is obviously the exact same thing as above, at a lesser level:
You will see an ENORMOUS push to force people to get the shot before images like these become widely known about. The people behind the vax will shut down the web and kill people to stop this information from spreading. This is only the tip of the iceberg, just wait a couple months . . . . . THEY WILL NOT WAIT because they know this is going to happen.