I recap a year of turmoil as 2022 closes and 2023 beckons. I go through the basics of my understanding of reality, addressing some of the core conspiracies, using others' words as well as my own and in the process welcome 2023. In a nutshell – there is hope. Enjoy.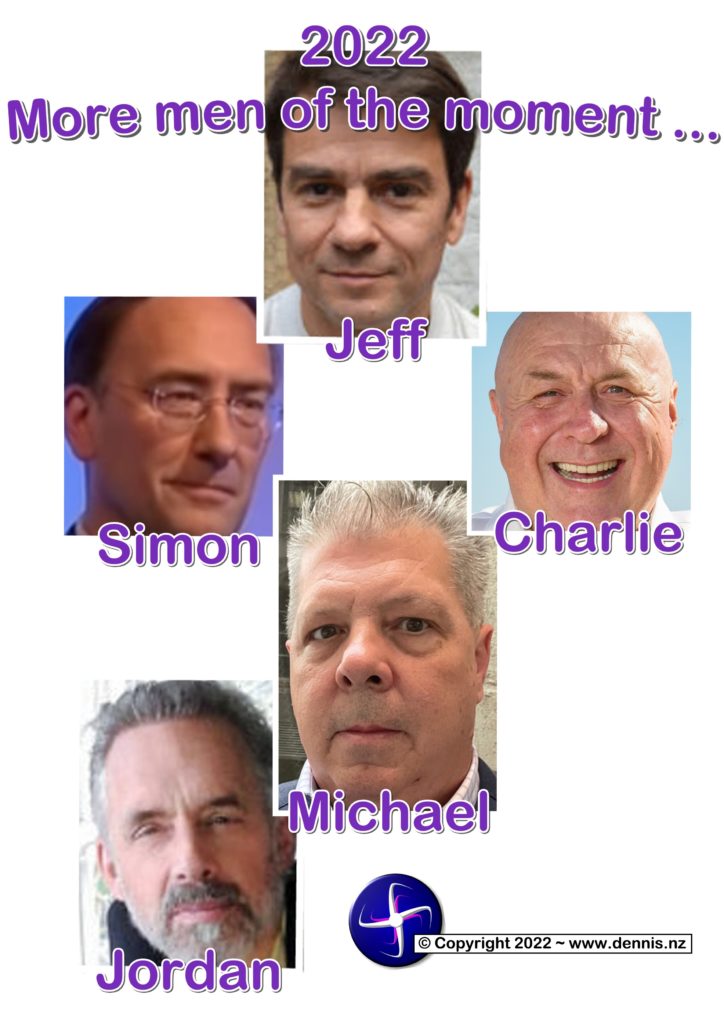 It's All Over Without Hope
Jordan Peterson encourages us not to fear hope, as many do. I concur because when there is no hope, it's all over.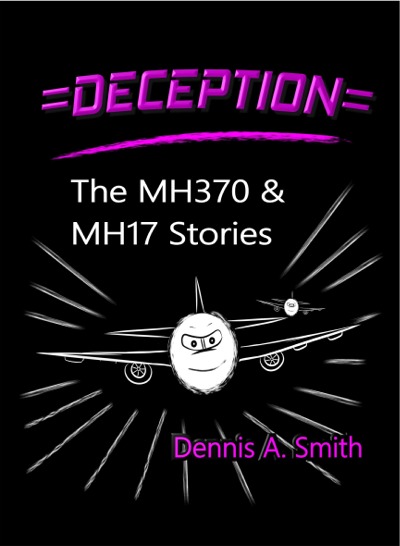 My friend and client, Declan Curran took his own life earlier this year (he told me that he was quoting another when he said he was "sick and tired of being sick and tired"). I'm publishing his book (Deception) no matter that his sister intervened to try to prevent me knowing about his death or having access to his research materials. I've had to take it over to publish it but as I told him, he had done enough for me to do this. We talked about this so I did it. It'll be on Amazon shortly.
Declan lost hope. I haven't and won't and can't because I know Reality – a Capital "R" because reality is indeed represented by a person – the person of Christ. The more I live and ask questions, the more I treasure the Christian world-view – In my take, it's got it all, and it's right.
Over my lifetime I have asked question after question, initially of my mother and father; then of my wives and family and friends and then of politicians and businessmen; then church leaders, and finally of God and there is one thing only which keeps coming up as the go to – the name of Jesus. I've observed many run for the hills, hide, obfuscate, argue, deny and ultimately bow their knee over this one but nothing and no-one has shown me anything better than Christ. He is indeed, to my way of thinking anyway the Way the Life and the Truth.
He's alive.
2022
So the year gone has seen a few high profile American leaders hang at the hands of the Whitehats at Gitmo. It has seen a major escalation in warfare in the Ukraine, and a decreased influence of the MSM.
For those of us living and working in conspiracy circles, especially those of us who have been working in this realm for a decade or more, it has been a real joy to see so many come true, despite conspiracy deniers' prayers to the contrary. It may have been a radical act to make Club Wairua a vaccine-free zone when I did that but now there are many who wish that they had been a little less trusting of their leaders now!
Queen Elizabeth went. When and how and at the hands of who is up for grabs – I've got my opinion on that one and it isn't what the MSM has dished up, I can tell you!
The gold bugs have pushed the Gold Standard as always, and precious metals are and remain a devalued asset class.
Russia/Taiwan/China and geo-politics continue to mess with our minds. It seems that body doubles and even clones equal the number of RNN deaths reported at Gitmo.
The Popes (yes there are more than one) appear to have lost their power as have the rest of those pushing the globalist agenda. Sovereignty continues to be a biggie as well as the Nesara/Gesara/RV plans, with the COVID-19 fraud pushed by those still trying to present themselves as in control.
Conspiracies
2022 has to be known as the year that the people woke up to the COVID-19 scare and the tactics used by TPTB to attempt enslavement through lockdown mandates and compulsory jabs. Did you ever hear of "myocarditis" or "mRNA" previously? The preceding year (2021) saw general compliance and widespread buy-in to the solutions that political leaders of the day promoted, but from where I sit, 2022 was the year of rebellion. Globalism took some very serious knocks and the way I see it there is little chance of it returning soon, certainly not in this generation.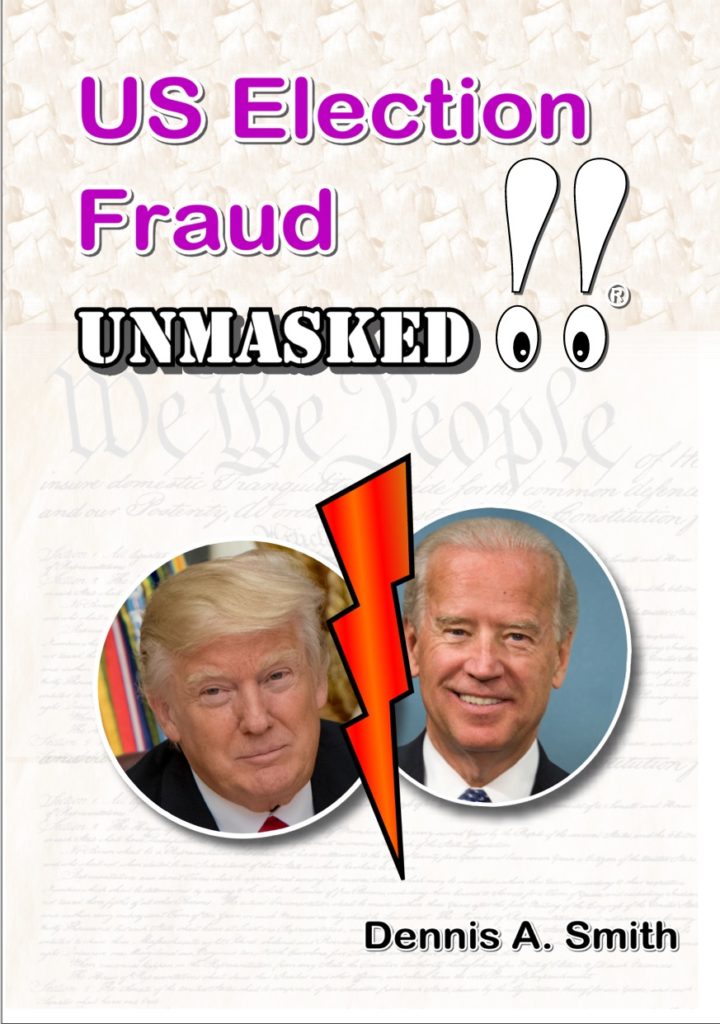 Other conspiracies poked their head up too gaining a bit of traction, including the US Election Fraud in 2020, (in which the vast majority of US citizens now know that 'something went wrong').
The Aliens and ET conspiracy has also gained legs. For those still struggling to understand the truth in regards to the COVID-19 Vaccine, Aliens and Election Fraud, it is easy to work these ones out by looking at the evidence. Ask for example how a virus can be transmitted aerially (it can't), what evidence exists for anything over a few thousand years old, and why the so called President Biden has never been in the Whitehouse but runs a separate studio operation outside of DC!
Yes, it does appear that everything presented on MSM is "still in the Matrix'!
Sources
In assessing reality, I take information from a range of sources, some daily, others less often so in rough order of priority here are many of them. My top source for Patriot analysis is always Real Raw News, a site established circa the election fraud of 2020 and written by Michael Baxter (not his real surname). For the first year or so Michael took a feed from a 'secret source' later revealed as Whitehat (Trump) insider Stephen Bannon, at least until his arrest and legal troubles. Understanding who Michael is and where he gets his information from is critical to analysing his work, as not everything he says us totally correct – e.g. his 'Gitmo was attacked' story is Whitehat disinformation (according to Simon Parkes). In 2022 I have followed his stories noting those (66x to date) that the Whitehats have released in terms of Gitmo arrests and executions. I suspect that this is approximately ten percent or less of the real figures.
Simon Parkes and Charlie Ward are also whitehat insiders with a major following. I've shared previously about these two speakers – my findings are that Charlie (who is the official Nesara/Gesara mouthpiece) is a little gullible, a purveyor of 'hopium' and that Simon has New Age and alien viewpoints. Jim Stone is one of the original conspiracy researchers, along with Henry Makow but Jim has taken a major dive in the second half of 2022 with his recent separation and apparent personal trauma. He's a good source of contra-MSM information despite questions about his personal situation and integrity.
Long-termer Benjamin Fulford has links to many in the intelligence community and a lot of experience too. I give a lot of credence to his take on who controls the world from a non-Christian spiritual perspective, as well as his talk of what the bible calls "fallen angels" as well as what he calls the Swiss-based "Octogon group". At the 16 minute mark here for example he talks about Lake Geneva and the 200 UN agencies, the BIS, the Fed, Bank of Japan, Swiss, French & British branches of the Rothchilds, the Rockerfeller family, Banko, Warburg, Hapsburg royal families, the Red Cross and going right back to the sun worship of Egypt. It is rare that I see Benjamin's words being too far different to my research.
I've used Rumour Mill News as an aggregator and find it quite helpful (e.g. viewing Benjamin Fulford's historic materials if his website doesn't provide proper access). Jeff Prather, SGT Report, MelK, the Epoch Times, Revolver News, Doug Billings, Russia Today, Cutting Edge, Forbidden Knowledge are also all sources I use.
My own website JabQuestions has also listed many links relating to the COVID-19 fraud.
My YouTube subscriptions has been used extensively this year with the addition of Lex Fridman, Cracking The Cryptic and Silas from AdventuresMadeFromScratch adding to my regulars, Patty Mayo and John Correia from Active Self Protection and a gazillion more!
Leighton Smith keeps on keeping on, Climate Change being one of his hot buttons.
Quotes
On Faith Healing – "Jesus isn't ever surprised … When somebody says they can't cure something that really means they don't know how" – Tracey Stroup
Michael Cernovich explains that "Accuracy doesn't matter to Wikipedia … I'm not the only victim of Wikiality … When Wikipedia isn't outright fake, they exaggerate trivial stories."
Noam Brown is an AI developer – of the game, Diplomacy. "We try to filter out messages that are lies … we try to minimise the amount that the bot would lie … we found that lying would make the bot perform worse in the long run … Once the bot lies, people would never trust it again and trust is a huge aspect of the game of diplomacy. [Lying is a really dangerous thing to do] Diplomacy is a game about trust and building trust in an environment that encourages people to not trust anyone."
"I've learned that cowards are worse than arseholes" – Kate Darling
"Talmudism holds western civilization in utter contempt. It ritually curses Christians and Christian society." says Michael Hoffman. "The Talmud is poison and its toxins are contagious. Due diligence is mandatory when approaching any of its votaries."
"Capitalism struck me early on in my life as not that great of a system and nothing has happened to change my mind" – Richard Wolff
"It's less risky to say something then to remain silent when you there;s something to be said" – Jordan Peterson
"Resentment is a powerful force … It is convenient for the West to have an enemy . . . in geo-politics, having an enemy is useful for forming a narrative … in terms of maintaining power … it seems good to have an enemy" – Lex Fridman
"The Cold War was not an accident … Truman deserves credit for standing up to Soviet aggression. [While it is convenient to have an enemy], there was an enemy [in the Cold War]" – Stephen Kotkin
"The great lie we tell ourselves is that people who are evil are not like us. They are a class apart . . . The best protection against evil is recognising that it lies in every human heart" – Ben Shapiro
"War is often represented in black and white terms but usually it is murky. Both sides will be culpable." – Nicky Hager
"YOU CAN'T TWIST THE FABRIC OF REALITY without having it snap back." – Jordan Peterson
"Working in the realm of secrecy and half truths, another essential tool in investigative journalism is self criticism: Have I got this wrong? Is there a different explanation for the facts I have gathered. Also, am I being fair?" – Nicky Hager
"By the time students enter into higher education many are already seeing themselves as elite and enter easily into the spirit of elitism. Encouragement to this viewpoint is part of the trickery. Instead of the gifted and the educated being allowed to see that their gifts and education give them a greater responsibility, they are ego-boosted with ideas of greater importance and authority." – Anthony Grigor-Scott
"Provincial westerners — both libtards and FOX patriotards — often fall into the trap of viewing the Chinese "Communist" Party as a monolith, simply because it is the only party. The reality of the situation is that the party has internal factions which, in essence, function as sometimes-cooperating & sometimes-opposing parties — very similar to the Demonrat-Republican't axis that has existed in America for many years." – Mike King
"The advancement of knowledge and the progress of the human race depends upon the absolute right to be wrong." – Michael Hoffman
"As for all my despicable, unethical, immoral, treacherous, sleazy conduct (they called me everything but a terrorist didn't they?) . . . this business is not an ethical arena. Our legal system is adversarial by nature where it is often the very function of a lawyer's job to to prevent the truth from ever coming out. We get paid to suppress and squash, and conceal evidence … Every first year law student is taught don't ever, ever equate legal ethics with morality – they are almost always mutually exclusive. It's an ugly world where underhandedness is often celebrated." – 'Alan Shore', The Practice
"It's true we no longer impose the burden upon attorneys to be honourable and that's unfortunate if not disgraceful but it is also true, which you know full well legal ethics and morality are not only two distinct concepts, they are quite often mutually exclusive and if lawyers start letting personal morality be their compass the system and all the participants within it are collectively lost." – Judge 'Rudy Fox', The Practice
"The Black Art of Government is twofold: on the one hand a vicious mix of terror and make believe. Creating narratives to sway the masses, and terror to imbue them deeply into the souls of men. Basically trauma based mind control.And on the other a meticulous, utterly rational and scientific study of everything observable in the natural world.In this way, men are kept in the dark, while the rulers know everything … Torturing, raping, and killing purely innocent young children is the most terrible crime known to man. And it does invite demonic possession. – Anthony Migchells
My last quote for 2022 I give to a detective sergeant Tom Lewis who spills the beans – "Cover ups and Cop outs" was first published in 1998. It covers Police misconduct, Police corruption. Buy this book if you can, its a good read and very interesting. "New Zealand police officers are not used to public scrutiny and in fact, resent it.To be fair to them, however, neither are politicians, the judiciary, the legal profession or public servants. As New Zealand police have made a 'art form' out of writing off complaints over the years , the Police Complaints Authority is a toothless tiger. Standing up for your rights is never easy, it may risk losing your job or being threatened, it can cause family turmoil. Almost always it results in emotional upset. However anyone who has felt stuck or trapped in a corrupt system knows the sweet rewards of exercising PERSONAL POWER."
I understand this sentiment, personally.
Hope for 2023
This coming year will be good, no, great! No matter what happens in a political, financial, or legal sense surrounding me, I am upbeat that there is indeed hope. I have a mate who told me that he last won $600.00 years ago at the pokies and then asked to be dropped off at the Cossie club. Today was pay day. He called to let me know that he's just won an $1,100.00 jackpot but that he doesn't know how much it cost him to get that. I can tell him, 20x or 30x what he won over many years. Bank it brother because the way gamblers run, it will be gone before the next payday for sure.
Hope springs eternal but hope in making it big at the pokies is destined for disappointment. Hope that there is a God, who cares and who is in total control of ALL things and works them for His greater glory can never disappoint. Thass-me! Make sure it is you too eh?
Love, faith and hope are not magic; nor are they feelings. They start with a conscious decision to humble ourselves, and they continue onwards the same way as they started, throughout 2023 and forever!