In this post I share an understanding of the global geo-political situation updating from my book and blogging about the US 2020 Election Fraud. Essentially my take is that the US Military used the election as a sting operation, an action that is still on-going with a dual presidency (President Trump leading the Military sector & Biden [supposedly] leading the Executive sector). Huge power shifts have been and continue to occur, with financial power-games the canary in the mine.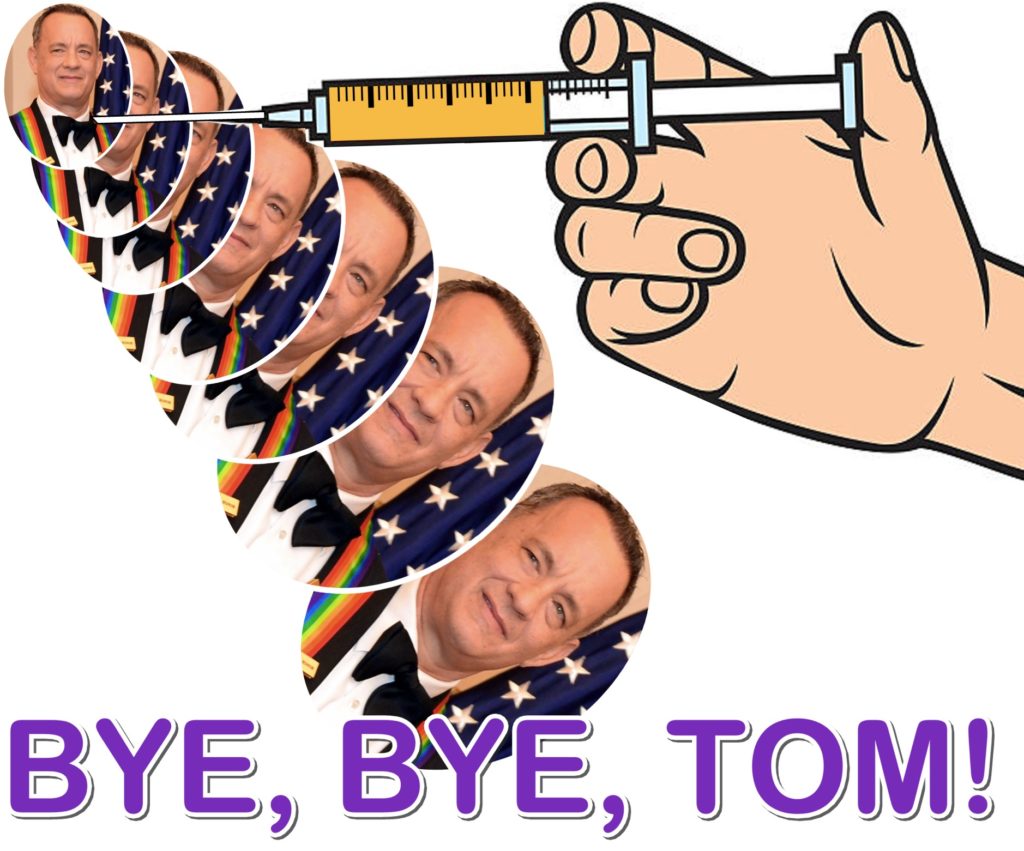 Hillary Clinton went months ago by hanging; her husband Bill begged and got spared his life but will be staring at the concrete walls at GITMO until he dies and a string of others (Comey, Barr, Schiff, Brennan etc) have been variously terminated and incarcerated. Apparently many high profile individuals have also been taken out, taken down, or encouraged to step aside . . . the Queen, the Pope, politicians galore, financial big-wigs and top businessmen previously feared . . . they've all got body doubles playing a game before the media or have resigned, retired, have been suicided or have otherwise disappeared.
While some have claimed this to have all happened yonks ago, in many cases with a high degree of credibility too I might add, if you take the timing issue away, it is clear though that major change in global geo-politics is afoot. Some claim that it is China that threatens the world; that it is Communism or the New World Order or the Illuminati or the ET's or the common cold COVID-19 or the COVID-19 vaccines that we should fear. Charlie Ward leads the hopium brigade with a daily string of enthusiasm that pumps up widgets, gold or medicines that will save his Spanish lifestyle the world and help him to fund the poor. Others tell us about how God is either organising this all from up there, or that the Aliens have it all under control or that God doesn't exist or that it is the global human consciousness that we should plug into.
I've previously said that the events surrounding the US 2020 Election Fraud will have a global impact in the order of five times greater than that of World War Two. I'm even more certain that this analysis is correct as we move through Q3, 2021 than I was when I said it at the beginning of this year.
Getting a grip on geo-political reality is not easy but like trying to understand an elephant when you are a blind man is best viewed from the big picture then drilling down into the detail. Even starting with the deep and meaningful questions, "Who are the Illuminati?" and "Do they really rule the world?" stops short of wisdom, because the spiritual transcends financial and political power. Think back to the temptation of the Master if you don't get this. Why would Jesus reject the temptation of political and financial power if He was the Son of God?
So the Christian perspective is that geo-politics, needs to be seen in the context that we are indeed all heading in the same direction (globalisation, the centralisation of power and wealth aka the NWO) but the issues of timing and the inevitable implosion remain. My take is that the enemy is indeed attempting to hurry things along, yet the Holy Spirit is restraining the evil until the time is right.
So the changing world of hidden geo-political power is ably summarised by Japanese-based journalist Benjamin Fulford when he puts it this way:
Major developments have been taking place behind the scenes recently as both the British Royals and the P3 Freemasons have declared war against the Rothschild family and the Swiss-based Octagon group, MI6 and P3 sources say.
Benjamin has top-level sources who are happy to release information to him when they want it known who is who and what is what.
While his commentary runs short in the spiritual department, Benjamin's take goes right to the heart of geo-politics. I take a lot of notice of what Benjamin says, mainly because it runs deep, really deep and into the pits of hell itself to be quite frank. It also helps me to put the hopium of more gullible others (such as Charlie Ward) into proper context.
The liberation of the Jewish people being held hostage in Israel is also underway, Mossad sources say.  When the dust settles this will completely change the UN, the IMF, the World Bank, and even the ruling hierarchy of monotheism itself.
"When the dust settles" is a key phrase and my understanding is that the war spoken about is coming to a mop-up phase, having been brewing for centuries, and getting hotter over the last few decades. I watched last year (2020) as President Trump reportedly traveled first to the Middle East, the Vatican and then Britain before returning to Washington DC an all-conquering trip in which he gained supremacy.
Benjamin's comments that this will "completely change" globalist initiatives is hugely worthy of note as the human brain resists change. We are used to things remaining the same, and newness is a challenge. It comes at a cost but those prepared to accept it can rise up over those challenges like a cork on a wave. Others unable to engage with change, or those who resist it will sink.
Christians who think that they have a divine right to rule; New Agers who think that they are better than the rest because they are more spiritual or that they operate in another dimension or those with guns or money who use force to have their way will all struggle to adapt to the massive changes afoot.
Let's go now to another exchange between Benjamin and one of his correspondence (some redacted)
January 15, 2021
US Election Outcome Jan. 20th and Beyond
Dear Ben,

You and many other sources are saying over and over that ALL the evidence is in Trump's hands and the nature of said evidence is solid and overwhelming. So what's the hold-up? … So what's next?

Best Regards,

R.
Ben's reply from January includes some date-specific commentary but it also includes some important general points:
To be honest, I do not think anyone knows what is coming next with 100% certainty because it is literally DO or DIE for the Deep State Bad Actors in the closing stages of the revolutionary play. That said we may see a lot of "suicides" with no investigations in the coming weeks and months.

I say this because I am in daily touch with the CIA, FSB, Defense Intelligence Agency, MI6, P3 Freemason sources, etc. and they do not know what is going to happen with 100% certainty. It may well be the Final Act for the Deep State Bad Actors who are ruthless and evil beyond imagination.
The ABC, DEF, GHI and more! He continues discussing his role and the release of intel before deemed appropriate:
As a White Hat, we are instructed not to reveal sensitive information into the public spotlight too soon. We are chosen as a negotiator and public face because we are not afraid to die for the just cause of bringing the truth to the world in whatever manner possible.

Please understand, secrecy is necessary to provide operational security in these final stages when any leak could alert the Deep State international swamp criminals to the venom that awaits them, with the massive sting operation that has been years in the planning. The WDS has an ongoing operational exchange with Pentagon White Hat sources in order to provide security as well in Asia.
Benjamin then also speculates on President Trump's goals and this distancing from the alt-right worshiping of a political leader shows Ben's independence of thought. I like it and consider it extremely important in the exercise of wisdom. We truth speakers increase our credibility when we are apolitical.
There are some indications the Deep State realizes that Trump is not just looking for reelection, he's completing the work of JFK who got knifed in the back by Bush Sr. and the European Banksters, when he tried to end the CIA and Fiat-Debt-Based "Currency" Insta-Magic-Credit System. Let's call it the FDBC- IMCS for short.

Perhaps Trump is just a frustrated patriotic businessman who was recruited to become President and complete the White Hat triangle of Constitutional power necessary to defeat the dark enemy of mankind and bring in a new age of awakening and freedom from financial slavery.

Catching the corrupt MSM and social media swamp creatures going way over the line into electioneering, with whatever fabrication necessary to demonize Trump and the Patriots, may prove to be a key element of the sting operation. And now the net is tightening as the share prices of Twitter and Facebook plummet. Print media and broadcast networks are also in line for a complete housecleaning.
This was written back in early 2021. He now discusses aspects of this war, some time-specific.
The Deep State is making its last stand now that its members realize they've lost at the political game of chess. The report on election interference by a foreign government is still due to be released.

Trump is cleverly taking back control of the Constitutional Republic and destroying the central banking system like Andrew Jackson. He's freeing the country from financial slavery, which, through the power of pubic awareness of a global audience, may eventually cause all the other BIS central banks to fall like dominoes around the world.

All half-a-dozen countries, including Canada, involved in the election fraud are being identified with power-outage special operations and curfews.
I like Ben's characterisation of President Trump's work as a string operation. I see it more of a US Military Sting Operation, but sting it is indeed.
It now appears the Trump Sting operation is in the closing stages [January 2021]. If successful, it may hold the promise of a historic transformation into the next evolution of the planet, with a financial system that doesn't burden workers with unnecessary interest on a nation's money supply, created as virtual-world, credit debt "money of account," to be repaid with real-world goods and services "money of exchange" and additional compound interest. For anyone not familiar with the power of compound interest as a financial weapon, please Google it at your own risk.
Or read my words. Michael Hoffman & Anthony Michels too produce excellent analysis. Scripture is clear that usurious monetary systems enslave.
Having said all that, based on everything I am hearing we are dealing with a group that is above the level of visible governments and headquartered in Switzerland. They planned this ongoing COVID-19 campaign at least as far back as 2012 in order to reduce the world's population by 90% and enslave the rest.

The problem is that they have control over most of the visible leaders on Earth through a combination of bribery, brainwash, and blackmail.
Robert David Steele's endorsement of Ben's work was an important step for me in building trust with Benjamin's take. RDS uses this concept extensively in his work as well – "bribery, brainwash, and blackmail" indeed.
This means we need to remove the heads of state for most of the G7 countries in order to deal with this. My understanding is that this process is underway but the problem is so many people have been conditioned into following orders that we need to let the current system collapse further before it will be possible to reboot it.
This concept of collapse, aligns with that of "implosion" and Juan O'Savin's "Near-death experience". While frustrating, and hurtful for purists who want none lost, collateral damage always occurs in a war. The bigger the war, the wider the damage.
Joe Biden was rarely seen in public during the entire so-called election campaign, and it's uncertain if he even exists mentally or physically anymore. Has anyone seen him recently taking a group photo with the Joint Chiefs? Realistically, there is no way they could ever accept him knowing he is a traitor to his country multiple times over, even before the 2020 election fraud. It's truly amazing the depths that the Deep State will sink to, to make sure Biden gets presidential immunity from prosecution and the big hairy plug remains in the bottom of the swamp.
I like the phrase, "Draining the swamp" but it is clear now, that this has been a massive effort and will take much more than ever estimated by most – time, money and cost.
My understanding is that the Rockefellers, Rothschilds, and associates, made a deal with China "to elect Biden," and then remove him after a short interval and put Kamala Harris in power. They must have felt they had to do this or watch their USA Corporation go bankrupt.

In any case, the battle is raging. There is a lot of stuff I cannot talk about but we have specific actionable intelligence that could end the COVID campaign.
Again written in early 2021.
To summarize there will be chaos and systems collapse over the coming months in the West, and only then will something better emerge.
The true global geo-political situation is not known by many.
The MSM is manipulated to present a narrative that the controllers seek to present to the public. Those with a spiritual sensitivity see another side of this, as do the various bankers, politicians and businessmen. The truth as known to the Master is a lot more important though and one of the most important lessons I have learned in my decades of asking questions is that He is in total control, in particular the timing of world affairs. This doesn't mean that we are all puppets and that we do not have a say (we do) it simply means that He knows all; He is good and that He will have His way – eventually.
The scriptures speak of the "restraining influence of the Holy Spirit" meaning that He can and does prevent evil from having its way today, now in all of its ways. Thus it is when we view the geo-political moves, and counter-moves in proper biblical context that we gain wisdom. Yes, there is a war under way, and it is probably concluding a certain phase started a hundred or so years ago but the timing of these matters is up to Him. He has it under control. For the sake of our children and indeed all of our colleagues on earth we all just need to do our part, hear Him and obey.
Tom Hanks didn't, so Bye Bye Tom. Let's make sure we all do!