In this post I discuss the concept of acting in an "unchristian" manner. It results from an accusation from an unsolicited email engagement with a couple of women with a chip on their shoulder. One of them took issue with my faith and attempted to use the guilt thing to manipulate me. She found though, that this doesn't work!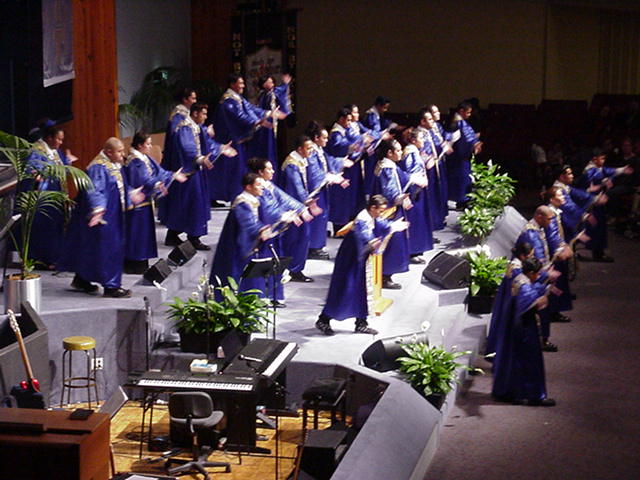 "You are not acting like a Christian should, or would normally" is the essence of the 'unchristian' concept. It immediately puts the accuser in a position of judgement over the victim.
Now this may be valid, especially if the victim has placed themselves under that authority, but it may not be.
I can place myself under another's' authority in many ways – a parent /child relationship has a natural authority relationship as does an employer/employee relationship. Most commonly this is done through the worship of democracy. A vote is essentially a prayer. When we vote for politicians, we give them the spiritual authority to exercise power over us. Their laws enable the judicial system to adjudicate, then the police and military to enforce that authority.
God though, despises democracy and it represents the very worst of human independence. It shows total lack of faith in a Creator that cares, is good and worthy of obedience.
I don't vote for this very reason, and I reserve the right to exercise my divine rights granted to me as a human being should the state attempt to overrule my divinely granted rights. I've explained my thinking over spiritual responsibility previously. In essence if I am going to be accountable to my Creator at the end of time, then abdicating my responsibility to politicians who I know can only be trusted to misrepresent reality is utterly obnoxious and lacks integrity. Ron McKenzie gives his basis for this same thinking in two recent posts (one and two).
I can also submit to authority in other ways, over specific issues (I do this with an expert, like a doctor, or an IT specialist) or voluntarily to an individual such as [in my case] a mature Christian person proven worthy of my respect. Joining a denominational church is also a way of entrusting spiritual authority to others.
So this concept of "unchristian" behaviour requires someone to determine what behaviour (or attitude) is acceptable from a Christian. This is a huge call, especially when many Christians do not agree among themselves. Swearing is a simple example where words and concepts and standards have changed over the years. I'll never forget the first time I heard my father say the word, "Bugger!" We were in the workshop and it was a huge shock for me as a young boy. Hand to mouth in shame, sort of thing! Not now though, especially since Toyota brought it to the fore with a series of [back then] raunchy adverts.
As a prolific writer too, I have slipped in my standards. I have found a great release in using acronyms to be able to share my passion – be it joy, shock or horror or quite often frustration with a "FFS"; or talking about when the "SHTF"; or when questioning something a "WTF?" an "OMG!" or similar. Does writing WTF actually use the forbidden F-word or not and should a Christian even say this? And what about Samoan – "Kefe" anyone?
I'm a lot freer now to swear than I used to be, although I still consciously avoid any blasphemy. I think there is an honesty that comes from speaking naturally as those around us do, rather than putting on an unnatural standard of behaviour. People know when you are being yourself, and while this self-respect is related to our language use, it comes independently from language. Suppression of natural emotion is ungodly. The Master after all didn't muck around in the temple when He sorted out those crooks who had prevented the many from participating in something intended for them.
In the example that this post is based on, the judge was clearly not a believer herself, thus there was a mocking tone to her judgment. It was also spoken in defence, so that her attempt was to modify my behaviour to meet her expectations, a power-play.
I've previously shared my response, which wasn't particularly charitable, essentially telling her to respect my wishes, technically, or to bugger off.
I think one of the things that p*ssed me off about her abuse of the Christian faith thing was that it was she who abused a privilege that had been extended to her. She was the one who asked me what my agenda was, and I doubted that she was expecting a 'religious' response. I think that because she wasn't into the God thing, it was not even on her radar. That her own less-than-ideal religious situation got triggered is obvious to me. People on the run from God often do this, showing their bias against those who don't or who claim not to. Look at the number of recalcitrant ex-Catholics on the run all 'doing a Madonna'.
In this regard, I'll just share my take on Christian evangelism briefly . . . I am not drawn into Christian proselytism in the slightest. I know that I became a Christian; got born again; came to Christ or whatever you want to call it when I was 20 years old against my intentions and with no work on my behalf. Something happened to me, something I call being "zapped". Yes, I responded to the Truth as revealed to me, but the work was done outside of me, or what the Pastor or my wife at the time thought.
Christian conversion as a concept seems immensely personal yet at the same time quite removed. They call it "grace" but it is the balancing of the human will against the absolute of Truth in which it seems that God calls us all, our response being the key that determines our destiny. According to my read of the Good Book I can't actually do anything other than to tell my story.
As I have experienced it and as I read it, it is [technically] the Holy Spirit that does the work in us so I trust Him and let Him. I just try to be as honest and direct as I can in sharing my story. Honesty however is not common from what I see around me, and this woman who judged lacks the logic that I respect. She copped my response and deserved every word of it.
The existence of a Creator is, for me, a given. Logic says that if there is evidence of design, then there must be a Designer. There is ample of the former and thus the latter must follow.
Now sure, that granted, His identity, nature and name however is the critical issue. As I said above, I learned a long time ago that His name is Jesus.
I was brought up within a spiritual void – God was never talked about. I've been down the track of Eastern religions, many denominations of Christianity and the simple logic of the core Christian faith matches my observations to a tee. God created good. Man chose to go his/her own way. Sh*t happened, and happens. The still small quiet voice that spoke to me 42 years ago still does and I know Him as Jesus. He tells me that He can be trusted. To date I've found this to be true.
It seems to me that when we truly humble ourselves, the facts speak for themselves and He is well and truly alive, His Spirit doing what He wanted in the world when we do.
In conclusion, I'm reminded of a little ditty from years ago that seems quite appropriate to repeat here . . . "Christians are not perfect, just forgiven". I'm not proud to be a Christian per se, especially when I see how self-centered, dopey and gullible many of my fellow Christians are, but if I've got the essence of the Christian walk right then (as I said to my detractor recently) "I'm in!"
I am not ashamed to share my Christianity through my writing and living from a Christian worldview but it is God's business to do what He wants to do with you. It's between you and Him whether or not you too will hear those amazing words, "Well done good and faithful servant!" or whether you will be recalling in horror as the alternative strikes your heart, "Get away from Me, for I never knew you!"
At its heart, the Christian faith is a personal relationship and we are wise to treasure this. Accusing someone of doing or saying something "unchristian" therefore is like telling off a donkey for not swimming underwater to London to get its breakfast from the Queen.
Inappropriate. Unwise.