Katherine Birbalsingh is a black British educator with an attitude. In this post I summarise her recent interview with John Anderson under his Conversations series. Enjoy!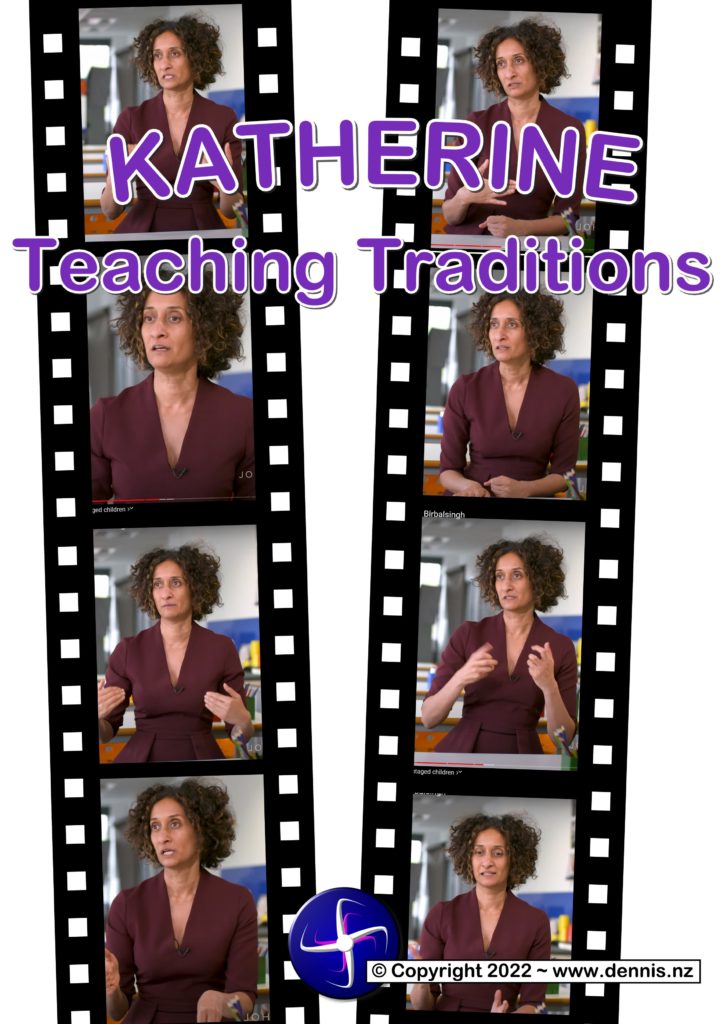 John Anderson was a top Australian politician who has more recently got his name out and about in the global conservative circles as an interviewer of movers and shakers. His series "Conversations" has recently provided an interesting interview with black British headmaster, Katharine Birbalsingh. I note that I only use the term 'black' because she does of herself. Racism is nothing here I can assure you, having 'tasted black' more than once personally with a Maori wife and kids (two who made it to adulthood and two that didn't) and a Samoan wife and three step-kids, Harry Ben & Tulilly.
Many may not know it, but I am a trained educator, having attended and passed a three year teaching training course in Epsom many years ago and with real classroom experience in South Auckland. Teaching mainly Polynesian kids who knew more about life in their pre-teens than I did (as a green kid in my early twenties) was a massive challenge but hey, it was an experience! It may be debateable whether the kids learned anything because of me or inspite of me, but it was indeed a mixed bag.
A friend recently slipped me a note that his speech "took a 'no prisoners' approach with regard to racial segregation within a pro-segregation environment". No truth ever wins a popularity contest but I do recognise when learning occurs.
In the last few hundred years, conservative values were promoted across the world under the British Empire's domination, with US domination post WW2 having really brought in the worship of capitalism which has morphed into post-modernism. Taking the broad picture it is a downwards spiral punctuated by pockets of conservative resistance. Katherine's school and her approach is one of those 'return to the values of the past' stories of resistance.
I love her reply to challenges that teaching Shakespeare may be old-school or 'bad' and her observations that if she was in China she would be teaching her children Chinese literature. This recognition that there is value in traditional cultural experiences is important for people like us Kiwis who often cannot see ourselves in a continuum of cultural influence. New Zealand is a relatively recent construct, with a rise in Maori values threatening many of us more 'white' folks!
A couple of my older mates say, "Cindy has really screwed this country, with all this cow-tailing to the Cussies" but their rise in political power has been well planned by the elite for many decades.
John's YouTube information puts it like this:
The Virtue of Traditional Education | Katharine Birbalsingh
John is joined in conversation by Katharine Birbalsingh, described by many as 'Britain's' strictest teacher'.

Birbalsingh's passion for high-quality education provides for insightful and challenging perspectives on the state of our current school system and what can be done to improve it. Katharine Birbalsingh is the Chair of the Social Mobility Commission and Headmistress and co-founder of Michaela Community School in Wembley, London. Michaela is known for its tough-love behaviour systems, knowledge curriculum and teaching of kindness and gratitude.

In 2017, OFSTED graded the school as "Outstanding" in every category. Katharine studied Philosophy & Modern Languages at The University of Oxford and has always taught in inner London. She has made numerous appearances on television and radio and has written for several UK publications. Katharine has written two books and edited a third, plus a fourth called The Power of Culture which was published in June 2020.
The You Tube links are:
0:00 Introduction
0:44 Introducing Katharine Birbalsingh
1:58 How Katharine got began teaching
3:52 The culture of excuses in UK education
12:24 Starting Michaela Community School
15:26 The dangers of progressivist education
20:57 Have you silenced the critics?
24:50 The strong academic results of Michaela
28:10 Expectations on disadvantaged children
30:44 Value of teaching the western cannon
41:26 Is an obsession with racism hurting our children?
44:01 Effect of technology on children
45:50 Is funding the answer to good schools?
49:30 Importance of home life for education
Birbalsingh's rise to fame within the conservative community has brought her conflict, but "Good on her!" I say, for standing tall and just doing it. Those who snipe from the sidelines may have their audience too, but those who get in there and actually do it deserve our support. Thank you too John.