In this fourth post in a series, I detail the big issues within BBX that have caused me to tip over the edge of silence and go public in the face of very serious issues within the BBX operations. I cannot speak of EVERYTHING I know but I can report here some of the main factors that I believe will bring the clearly struggling organisation down. BBX has big problems – simply insurmountable.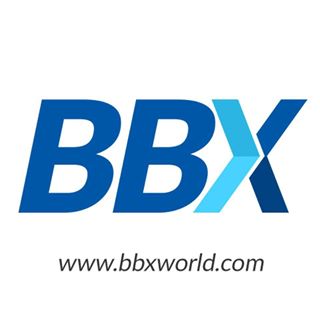 [ORIGINALLY POSTED in February 2017 at http://www.dennis.co.nz/2017/02/4-bbx-has-big-big-big-problems/index.html]
In previous posts I have explained how following notice to the Tipline, advising me that there were serious issues within Australian barter business BBX, I commenced an investigation to understand the business, and to get to the bottom of it all.
I have previously shared that I knew the recently deceased BBX founder, Michael Touma and that the whistleblower Cameron McKean had taken the time with me to build very strong credibility in the face of some pretty hard questions from yours truly. To say he came through with flying colours in my book would be an understatement. Not so however of the representatives of the Touma and BBX families.
Having sorted the credibility issues and got a rough idea of what was really happening over there in Australia (and around the world) I see that there are many factors that come into play:
Michael Touma, the founder of BBX and chief poncho died in difficult circumstances. The business was in various stages of family management before he had a heart attack and fall, but he left huge shoes to fill – personally and in business.
The business was not in a healthy state when he had his heart attack and accident. His style to talk big and generate excessive enthusiasm meant that there were holes in the delivery side of the BBX operations. Yes there were pockets of success but there were serious problems with and in the business. Cashflow issues, lopsided growth, conflicting strategy and conflicting managerial styles/directions, practical deficiencies all contributed to this unhealthy state, and that's totally outside of ethical isues.
The commercial barter business has and is taking a hit from multiple sources for the last decade. The entire industry has been reaping the rewards from years of rampant corruption from the top levels such as IRTA down through many failures to the mid-sized operations like BBX. Debased currencies are the norm and you can only prop something up with passion and marketing so long. Eventually the chickens do come home to roost.
But drilling down into the data, there are some serious issues one of them pretty much unique to BBX, for nobody else in their right mind would do what BBX does one of these several actual and serious crimes is to hold critical financial data in un-encrypted format and thus fully accessible to roving eyes! You're not even allowed to hold credit card information nowadays, let alone unencrypted . . . and actual PIN numbers? In raw readable format? They're totally beyond crazy!
Insecure Financial Data
The first issue here is probably the scariest aspect to BBX's future, and one for them that I very much fear will already have cast the die for them. It is that BBX has a totally insecure financial system run totally against all principles of good data management and totally contrary to legal compliance, Australian and International.
To give you an idea of what this means, it means that literally within days, perhaps even hours of a decision being made in the halls of financial power, BBX could be totally out of business – yes I mean totally unable to trade using the international financial systems and total death a natural and inevitable consequence.
This is fearsome stuff.
Please let me tell you this – in the financial sector you don't get a second chance. A little mark on the chalkboard doesn't exist there – just bullets and if you do this sort of thing and get found out, you're dead.
Now I am moderately highly IT savvy and understand more things than many but if I wanted to, I personally could tell you how that you, as an individual anywhere in the world can obtain any of any BBX customer's critical personal information inside of one minute, and I'm talking here of the top level management control of BBX members' accounts AND balances AND, yes incredibly and believe it or not, PIN numbers.
I will repeat this in another way to make this VERY clear how serious this matter is. If I wanted to I could tell you EVERYTHING about ANY BBX member and their CreditCard details AND I could know this right down to their PIN number! This could mean total control, not just simply access or raw information, I mean the potential of total control. This is the sort of information criminals would die for!
If, or should I say this more accurately, WHEN the banking system finds this out, BBX is toast. Even in my time as a web developer well over a decade ago the banks were brutal in their requirements for the storage of critical data in digital format. Many a company has disappeared in disgrace when security breaches have occurred far less severe than this, even when nothing untoward happened as a result of a breach!
It is my assessment that this is a real situation that has been known to the company for a very long time; the impact will be devastating when the axe falls, probably sooner rather than later and that we are talking potentially hours or even days before action. All that has to happen is for a complaint to be laid to the right people in the right way and this will happen.
These guys don't muck around and they don't forgive easily either. I know that BBX Management has known about this situation and I know from since when. I know that the breaches in proper technical conduct are there. I know how the banking system works. Reaction when it comes will be swift and most likely terminal. BBX can have no defence. I don't believe that BBX Management has any clue as to the significance of this matter, in fact I would go even further and state that the level of competence in this matter is not just negligence, it is criminal negligence.
There is a lot more to this aspect of BBX operations which involves serious breach of Australian/international financial laws. I will research this more and address this in greater detail at a later stage using BBX as an example of what NOT to do but for the moment, I simply say that the day that the appropriate people in authority knock on BBX's door, it's all over, Rover.
My advice is that all parties who are associated with BBX will be needing to activate their Plan B very shortly. It may even be too late for some.
Management Integrity & Credibility
The second item that has triggered my actions in going out there with a public warning about BBX fast is that I have solid information from multiple sources that there is serious dishonesty to the top levels of management within BBX.
"Big deal! Stop press!" some might say sarcastically, but in the context of all the other issues that BBX is facing, I consider this matter key. It means really that if or when the authorities act, there will be blood on the floor. It would be a miracle for an exchange to escape demise when criminal matters hit at or around management. Even the smell of this sort of thing can bring confidence down like a shot and trigger the meltdown. Throw in a few dodgy deals or goings on and the potential for demise on a scale of one to ten is sitting around 9.99999.
I can also say this from a big picture perspective that those who lie or deceive will steal. Those who steal at a little level have the capacity to steal at a big level. Contrary to the repeating Touma family mantra that they are totally ethical operators, deception most certainly does exist within the BBX family. One could argue the extent of this until the cows come home but it does exist.
Again the same thing with theft. Sitting in Head Office selling the good stuff that's bought with unlimited funny-money-credit for cash before the members get it is not the sign of an honest exchange. Put the dodgy transaction into a hidden account and then write it off and this is simply theft – simple, basic currency debasement robbing Peter (the members and Franchisees) to pay Paul (the owners).
Slip this practice up one level into property and deal with 'special' Franchises and you have a very serious credibility issue.
BBX has a huge credibility issue.
Because of the stage I am at in my investigation I don't want to share too much detail about this here but any Franchisee who wants to know reality and doesn't already know things should be checking the validity of transactions relating to property and the handling of BBX's multiple companies. BBX has companies in various states of bankruptcy – different jurisdictions call it different things, statutory management, external whatever and more. People who attempt to cover their tracks always leave clues. The more they try to cover their tracks the more they leave evidence which takes time to collate. I wish to let the process run naturally here. In due course I will have not only the details but the evidence as well. I will share it here when appropriate.
Basically when a business goes bankrupt or has problems (i.e. things go wrong) there is a reason and I can tell you very clearly that Michael's illness and subsequent death is NOT the real reason. It's one factor of course, but not the core reason.
In my next post I share the likely consequences of all that has happened in around and with BBX, projecting what I think will happen based on the normal processes when a barter exchange goes under. I will then share my advice for those wanting to extricate themselves from the mess. For some it may mean a high price is paid. Some may escape with simply financial losses and some lucky ones will escape loss by the skin of their teeth. My advice though is based on experience and years of dealing with companies just like BBX.
At the end of the day it is always the same – people with power, securing goods & services from others by deception for more power – basic greed and self-interest.
BBX!
The BBX Investigation Series