I've said a lot and there's heaps more to come but in this post I . . . Let the People Speak . . . I will update this page as I process an flurry of spiking traffic & emails that has literally brought my server to its knees!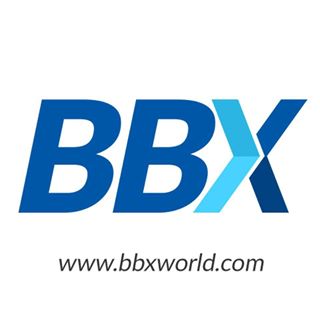 [ORIGINALLY POSTED in February 2017 at http://www.dennis.co.nz/2017/02/19-the-bbx-people-speak/index.html]

Hi Dennis, it's not done that worked for us at all and haven't been a member for a long time now.
You are still a member according to them.
Hi Dennis, thank you for reaching out to me. I invested significant time, effort and money into the BBX trading program. The licensee for WA, whom I later found to be a bankrupt of a record breaking 5 times no less (!!), refused to hand over goods of approx. $80k and I believe I am owed in excess of $100k. I am soon to commence civil proceedings against both BBX, Mark Milland and the Skyhigh Investment Trust that fraudulently took my points and then refused to hand over the goods – namely a Chevrolet show car. I do fear that as Milland is a serial bankrupt, Skyhigh has probably been asset stripped and as BBX is looking shaky it would seem I may have little or no recourse.
Sky High Investment Trust owes the BBX currency $143,158.17 (i.e. it is in overdraft). Your reasoning is sound. BBX is not looking shaky, it is actually falling now as we speak. People within BBX across the globe are fearful of their future, some, who have committed crimes behind the BBX facade are worried with good reason. You would be wise to suspend all legal action as the barrel is empty and the Liquidators will take anything that is left. The authorities will move in due course. Unfortunately, you have lost all, sorry.
Hi Dennis,

Thank you for your email.

I decided not long ago that I would not waste any more time with BBX as it has been nothing but a waste of time and money. I would not recommend BBX to anybody.

I am currently at work and cannot get into it now but if you would like more information I would be happy to give you more feedback.
Yes, please. My Tipline is open all hours.
[redacted] has now closed permanently.
Another UK BBX Member, business closed permanently. Hmmmm a pattern is emerging. I wonder how I knew?
Sold 4 Stands for a Business Exhibition in BBX pounds 2 years ago.
Have been unable to spend them ever since

Sent from my Samsung S6
BBX UK again!
I didn't join after a short dalliance. Struck me as basically a Ponzi scheme.
It's not. It's a traditional commercial barter business model that CAN be morally and financially sound. The difference is the way that it is run. If like BBX you have deceivers and greedy at the top then it will get used and abused without the 'little people' knowing. This is the problem when you have deceivers running the show, BBX, Bartercard, Ormita, Tradeqoin and others are examples of what happens when the foxes look after the chicken-house. You are right in that as the currency gets debased by theft from the currency owners that they need ever-increasing numbers of new members to keep the thing afloat. In that sense yes, it looks like a Ponzi Scheme. I prefer to use the phrase it is "operated like a Ponzi scheme" which I think is a little more accurate.
Hello Dennis

Please could you tell me how you got my email address?
Yes, it was supplied to me via my Tipline, along with all other BBX members and details. For the record, I verified that the information had a high degree of reliability with sample testing and basic due diligence. I did not include your email address in my testing but I did check the details of enough BBX UK members that I assessed the data supplied was very accurate. I cannot reveal the source as they requested anonymity and I honour all such requests. I am also subject to journalistic Shield Laws and will not reveal sources of my information even under threat of legal action. In a court of law I will defend that right. I also note that I have provided an unsubscribe link so that should you not want to hear from me again you won't! Hope that answers your question and gives enough to understand why we are now talking!
Denis

Thank you for the email. Unfortunately, or fortunately; I was given a welcome pack at an event a few years ago and registered to find out more. Upon doing so, I decided against taking any further actions.

So, my only connection and interaction with BBX is a weekly/monthly email. I have never used their currency not invested any of my money into the scheme. I am therefore afraid that I will be of little or no help to you.

Kind regards
Not at all. Publication of your response here helps many around the world who are currently deceived to see reality.
I am a very content member of BBX and have no difficulty in spending my Trade Pounds.
Great! Spend away fast before they dissolve.
Hi Dennis,

Thank you for reaching out to me.

In fact, I am very disappointed with BBX and my experience is utterly negative with serious misrepresentation from the team in the UK headed by Matthew Harding.

Feel free to ask me more.

Best regards,
You are welcome to contact me anytime on my Tipline. I appreciate all responses no matter from whom, as long as they are respectful and deal with the issues.
What the bloody hell is this about? I've bugger all to do with BBX. Don't even know what it is.
Don't you bl**dy-well talk to me like that. You are rude.
And if you don't know that you are a member of BBX, then I suggest that you contact those "buggers" and resign your membership of BBX real quick because they are using you to bolster their numbers so that they can sell franchises off your back. I'd watch out if I were you, and tone your language down too. It's disrespectful speaking to a stranger like that.
I am not a member of [BBX UK]
Well you're on their membership list. Perhaps you may wish to sort the miscommunication out? With them . . . not me, please.
Hi Dennis

Well I have sold quite a lot of my stock via BBX which is good.
I also have several people ask for my service too.

However I have concerns:
Firstly there are few people who actually spend more money in supplying goods so most are services.
Therefore my spend is limited – I do not need services however I do use or sell products but there are few.

I feel the option is quite limited and all my funds are now tied at BBX until I find an item I can use.
What would be a better option is that I could provide products on a part cash and part BBX therefore effectively
my profit would stay in BBX and my costs are covered. This may encourage others to do the same and I could
soon find products I need or can find a use for.

A good example – I was asked to provide £5000 worth of promotional goods which I accepted. My costs for this were
around £3000 and then BBX will take a commission and I loose the VAT so my costs would be about £4000 which I loose
and the £1000 profit is held in BBX until I find something suitable to purchase?

There appears no opt out of the system i.e. close account and recover my money?

What would happen if BBX closed its doors, I would loose all money! there is no security.

Kind regards
Your part-trade/part cash suggestion is not a lasting solution to a terminal problem. The goods and missing value have but gone. It is first an acknowledgement that the currency is debased (not worth as much as the Legal Tender currency) and secondly it perpetuates the debased system simply dragging it out longer than it realistically should. When people know that the ship is going down, the smart ones move fast, many wait to see what happens and some deny it until they drown. You are right that there is no REAL security. The only security you have is faith in the words of the puppetmeisters . . . and I have shown them substantially wanting with their real figures. In regards to opting out, yes you can just walk and write off your investment. There is no value in the BBX currency any longer.]
Incidentally mate try having a closer look at Bartercard they have I suspect many more skeletons to hide ? Like chronic debasement of the value of their barter currency , big roll back in bus in Aus in last few years and apparently got bundled out of USA with huge losses too!
Your suspicions are founded on solid intel. While BBX's conduct has had a substantial negative impact on the business community in the regions it has operated, Bartercard's trade deficit and deception techniques are astronomically greater in terms of volume, negative impact and class. My book Bartercard SECRETS details this all. The focus of this investigation however is BBX.
Hi Dennis
Bbx are a dishonest, con artists, thieves, don't trust them or recommend them and hope they go bankrupt…..
Yes, with some minor exceptions they are all of that and will certainly cease trading very shortly.
Very concerned nothing for me in the South Island. I would like to pull out now actually how do I do that.
Resign, ask them to remove you from their insecure and illegal management system, inform your bank of a security breach and get a new Credit Card. Be a bit more careful out there in the future
Hi Dennis
I have read some of your work, very interesting.
I like what you are doing, good luck.

JUST A QUICK SUMMARY
Almost everybody knows what a waste of money time and resources barter exchanges can be,
most members wont openly admit to making the mistake of becoming involved,
but seems no-one knows how to do, what to do etc. for fear of losing their $$s & $TTs although as worthless as they mostly are.
Yes if you did take the bad trade orgs (ogres) down members would lose their dollars unless the orgs were liquidated and proceeds of properties and other goods were seized from the companies
and management and the $$ distributed to members.
My earnest question is what can a lone crusader as you appear to be.
David did well against Goliath but that battle was one on one and not reliant on the flaky legal system in which one must operate within.
I only use the law as simply one tool of asymmetric warfare. Note that I am only charging them with one offence in NZ and there are heaps more I could have and in multiple jurisdictions. You see truth not the legal system is my primary weapon. I apply cold hard logic onto facts and speak it fearlessly. Goliath will fall as a result of exposure not the legal system.
Note how I roasted Carolin's legal threat and turned it against her? She can't even afford a lawyer, let alone understands the situation she is in, although this will change shortly I am sure. This is the quality of BBX management with the strategic skills of a cucumber. To answer your specific question then, my primary objective is self – to be seen as a thought-leader fearless to speak it like it is in the face of crims, crooks & crazies. In that regard I have already won, from the first word of the first in this series. The rest is just a bonus.
My second objective is to get the message about BBX out. This is occurring now as we speak.
My last objective is to close the BBX business once and for all. It's rotten to the core and always has been. Others will pull the trigger (not me) and it will occur naturally in due course. More on how this will happen in future posts. I trust that this answers your question.
I believe your friend / associate or ???
I don't have any friends. That way when people lash out at me, nobody else gets hurt.
was part of the management team and had no reluctance being part of the bad system, which was a rip off in Thailand.

No, I am not happy as a BBX member? nor Empire Trade
No, I can not spend my credits effectively?

Thank you for respecting my wishes for confidentiality.
[Name withheld as requested].
I am no longer a BBX member. I cancelled my membership in October of last year.
Removed
Forgive me but how on earth did you het my email address?
Forgiven.
From the BBX Membership database. It's been leaked and more than one person has it that I know of.
Dennis,
I tried to join BBX 2 years ago in order to see my programs . Unfortunately we failed as there was no way I could let anyone but me release the programs as there was only one way to do it and I have the only program there is to do it, so I cannot let it go to anyone else.

You have been sitting on my entry fee, with any way of me or you using it.

Unfortunately I cannot really take an interest in your problems.
You are not speaking to BBX UK – you are speaking to an investigative blogger. Rest assured though that BBX UK will be reading your comments here in due course. I don't have any problems because I withdrew from BBX years ago. It is BBX and all those associated with the toxic brand and debased currency who have the problems.]
Hi Dennis

I have never traded with them and have not ever signed up with them. They do send me regular emails for some reason.

No intention to ever work with them so I am of no help.

Good luck.

Regards
You don't need luck when you ask the right questions, only deal with facts and engage brain. You have been of help as your reply shows the world that the BBX UK membership . . . how shall we say this politely . . . isn't exactly that which is claimed.
Hi Dennis
My wife and I signed up to BBX at a business show in London as it was a free offer however on the train back to our home we decided not to be at all active and as such have no BBX currency. We have subsequently unsubscribe from the scheme.
Good luck with your investigation.
Thank you. Wise!
Hi Dennis

I am very happy with BBX and find that I am able to spend money with help from the BBX team who are always helpful and obliging.

Please can I ask where you got my email address from

Warmest regards
The BBX database. As you appear to want John Attridge and your TCO to know what you have said to me, I will also alert readers to the fact that you did indeed cc them into your reply. I think it also appropriate in the interests of transparency to inform all reading that you have a Credit in your BBX account to the tune of £6,078.86 with a credit line of £5,000.00 making available spending of £11,078.86. This is not an insignificant sum thus you appear to have large conflict of interest, again, undisclosed. Your comments however are valid but your undisclosed self-interest declares your credibility less than mine. I back myself over you, sorry. I note your comments, publish them here, with full and frank commentary and leave it at that. The ethical thing for you to do now my dear, is to confess, apologise then go and actually READ what I say, yes, I'm sorry that it will take a long time and will be painful, but when you actually read it, ask your friends some pretty darn hard questions and then make some wiser decisions that you did when you listened to the foxes. Thank your luck stars that I respect confidentiality and understand the difficult position that you are currently in, Eh? Learn the lesson – you will have lost your money.
Hi

1.Where is the evidence that MICHAEL Touma's relatives did not have an enduring power of attorney to use while he was in hospital incapacitated? And/ or there were not alternate directorship appointments?

You implied they did not … where is the evidence? Do you have it?
You can't prove a negative.
2. Once poor Mr Touma passed away , once Probate obtained his Executor/ administrator by controlling his shares in companies etc could quite validly change directors and transfer and sell assets etc – where is the evidence this did not happen quite validly?
You can't prove a negative.
Sir, I assume that being a lawyer you would understand logic. Is this a correct assumption? Please allow me to explain the situation here, and correct me if I am wrong:
The whistleblower recommended that people asked fourteen questions.
I spoke to him and I failed to find either a bad motive and believe me, I grilled him.
I got damning evidence that showed that MOST of his questions came from an intimate knowledge of the BBX operations and that the matters necessitated investigating – my call.
I bothered to do exactly that and BBX Management blatantly lied and attempted to deceive me and then they cut off communications.
They then threatened me with legal action a L-O-N-G time after the SHTF, in an amateur show of legal buffoonery, despite the fact that they have a Right of Reply (and didn't exercise it) and despite the fact that CEO Carolin MacDonald can Skype me at will (and doesn't) and despite the fact that IRTA and multiple BBX Franchisees had advance notice of the posts and opportunity to correct any errors of fact (and DIDN'T!!!).
My investigations are ongoing and I have shown that I have much more knowledge of the BBX operations than you, all BBX Members and indeed most BBX Franchisees.
You are a lawyer who has been in the BBX system for a little over six years and you have a credit balance within the BBX trading platform, thus you have an undisclosed conflict of interest when you responded to me.
Your BBX card number is unusual in that following the standard AU prefix 6220-4301 and the preceding zeros, it contains six digits (rather than the normal four) ; it has a repeating digit separated by one digit with an even number in between; and your password can be calculated by establishing the square root of a number ending in something very "sweet";
You are a lawyer who incredibly, wants me to provide proof of a negative;
You live work and play in the same neighbourhood of BBX's criminal management and I am in another country;
You have listened to and believed people who have a vested interest in misrepresenting reality for personal gain and done this in the face of the evidence I've already given online.
From this I conclude that you are a fool and I think that you are VERY lucky that I respect your confidentiality, because I appreciate that you bothered to put pen to paper and reply. I asked. You delivered. Thank you and I mean that.
Next time you communicate with me though, would you please kindly ask the appropriate questions from the people who have the answers and evidence, then engage brain and we can work together to try and make the world a better place?
Hi Dennis

We have been a member of BBX for the past 12 Years. I have a significant amount of BBX credits on my account and for the past 12 years have not been able to spend these credits due to insufficient merchandise being available at market value rates.

All products that have been available are at greatly inflated pricing which effectivity nullifies the purpose of BBX in the first place.

We pay fees each month for the privilege of loosing money

I have been receiving the emails discussing the "Perceived" Fraudulent activities of the BBX management and although Im trying to keep a open mind regarding the situation the fact of the matter is that the Company has not lived up to any of the Promises made when we originally signed up.

I have grave concerns now as to the future of the Company and what will happen to the money (Because that is what members have invested) into this program

Best Regards
The BBX currency is debased to at least 10c in the $1.00 and is likely a lot less than that. The company and those associated with the brand has deceived many over many years for personal gain. With effective, accurate exposure such as this, the BBX currency will cease to have any value very shortly especially when the Directors will be facing criminal investigations and charges, and the company will no longer have access to the banking system. Your "grave concerns" as you explain them are well justified.
Hi Dennis,

Thanks for your email, I'm assuming you've seen, or were sent the attached email too?
[Thailand Franchisee resignation]

For info, despite being a big Bartercard trader in the past, I run my BBX account on zero balance as never been that convinced!

All the best,
Yes, your attached email was supplied to me via the Tipline and triggered this investigation. You have been wise to have limited your exposure in the BBX currency. I have given wise advice elsewhere that relates to your critical financial and personal information. This serious matter has much greater significance to me than the value of the debased currency.
I am not interested thank you please do not contact me again I No longer a bbx customer
Done. Wise.
Hi
I have only positives to give TBH. What evidence have you uncovered? I have a few thousand in my account so I'm a little concerned with your email.
Ummmm . . . for a guy who has blogged more than a million words and more than 30,000 words here about BBX . . . I'm speechless! Perhaps you should start with my PUBLIC WARNING about BBX? Then follow the next couple of dozen articles? I think I would be concerned too if I was in your position. Wake up please . . . for your own sake!
Spending my credits is frustrating me at present. Previously I was very happy and used my credits to assist me with home renovations. At present I have credits
As do many more!
Yes exactly I can't seem to spend my money effectively, I always have to go to the city of Sydney. I have just spent $1500 on Xmas present for the property mgrs at real estate agent I do work for. That's the only time of the year I seem to be able to do that regards [redacted]. They do send occasional things through for you to buy .The products are of no use .
Ask yourself why, and you will find the answers in The BBX Investigation.
Thank you for your Email:

Unable to contact the Auckland office, phones not answered

Emails not answered

Unable to spend currency as people believe the finance is worthless.
A currency is only worth what people perceive it is worth. There are more people in credit than those in debit and the value of debits in the system exceeds that of the credits by at least a factor of 10:1 and could be a lot worse than that. Where did the value go? Check out the value of the property in the Touma Family Trust for a start to those answers, and then watch this space.
Its a rip off..
If by that you mean deception and greed – agreed.
how did you get my email as i dont use BBX
You are listed in the BBX database as a BBX Member.
I'm happy with BBX I let them sell surplus tank driving vouchers if I have any.they are currently arranging for 30 gallons of paint for me mostly NATO green and light stone.

I do much more business with barter card my last big spend was a Holliday in the Maldives for two, a conservatory, on the back of my house, a forklift truck two computers for the office some printing 10,000 brochures and I bought the company Aquaskipper uk for 26,000 trade pounds. It doesn't suit every one and some of the people trading with them are a bit shady rather like the real world.

Sent from my iPad
A fish rots from the head. Seek to know and understand who the leaders are and you will then know and understand the environment that the subordinates work in. Like attracts like.
Fuck BBX..Simple
No . . . it already has been.
Remove me from your mailing list. You did not have permission to add me to a list.
Done. . . I don't have your permission to email you advice, so I post it here instead. Did you also ask BBX to remove your critical personal and financial information from BBX's systems too? I suggest that you take affirmative action at the earliest and advise your Credit Card company of a major data security breach within non-PCI compliant systems within BBX.
Hi Dennis,
BBX is a hidden business criminal. We can chat about it if you want. Cheers
My Tipline is always open.
How do you have access to my contact information?
You are a member of BBX. May I respectfully suggest that you read my blogs in which I warn all BBX members that not only can people see critical personal and financial information but that they can and are and do and will (until BBX takes their leaky sieve of a server off the Internet) . . . as I have amply demonstrated to a lawyer (above) who believes the drivel that BBX speaks by giving him information that can show him that his critical financial and personal information is compromised.
You should also cancel your credit cards if you have ever given details of them to BBX and instruct BBX to remove all personal information from a grossly insecure, illegal, non-compliant software until it has been secured and passes PCI compliance. If you care about others, then you should inform your bank and ask the questions of BBX where your data is being stored, and establish whether or not this off-shore storage of personal and critical financial systems. If you don't believe me, call me personally on Skype and I will tell you things to prove my words. If you don't want to do that
Hi Dennis,

I am only a member by virtue that I WAS going to join the company as a self employed sales man. I decided against it, but they have never cancelled my BBX card. So I guess I will be of no use to you.

Except to say that I was copied in on a resignation for some reason last week, looked like a big scalp.

Good luck
The resignation of the Thailand Franchisee was certainly a major blow to the BBX International operations. Not only did this mimic previous off-shore Franchise troubles within BBX; it also mimicked Australian franchises that have folded, disappeared or otherwise and absorbed back into the BBX fold and back to Head Office. The company is reeling from serious issues going back to before Michael's incapacitation. More to come in this series.
Hi Dennis,

In all honesty I can say that I am happy enough with my BBX membership. Unfortunately I left NZ about 5 years ago so haven't been in a country where BBX is present so have found it difficult to use. When I have used it in the past I have found enough ways to use my trade $, although I have run up a large balance as during a very quiet time in our industry I took some BBX projects rather than do nothing at all just to be able to survive until the cash economy picked up again. As I am now living in Europe I see that there are a lot of places to use BBX in the UK, so was hoping that I could visit there and trade down some of my balance, and had also been hoping to use them on stopovers in Thailand and Australia on my way home whenever I return for a holiday.

regards
Unfortunately, without being on the inside of BBX UK, I think that you may have some difficulties with that plan.
Hello Dennis,

Thank you for the email. Before I provide any feedback can you please explain the nature and purpose of your investigation?

There are a lot of struggling and misrepresented businesses out there, so I ask what it is you are trying to achieve through your investigating.
Sure, but it's already in detail up there online. Please read The BBX Investigation and ask me any specific question. My investigation is ongoing. My blogging is ongoing. My work has first established reality in a sea of obfuscation and misrepresentation; then exposed it. The results of this will set the scene for their impending demise when the banks pull the plug on them, an event I have predicted and warned about. No company in this position can recover without coming clean. Doing that in BBX's case would be like playing Russian Roulette with a pristine, top of the range German Luger fully loaded with safety off, and a full chamber hoping that the gun will misfire.
Next question?
Hi Dennis,

I have been following this with interest, let me know if you get any further info re the non-existent Mercedes Benz giveaway competition.
I will post all developments online in due course. Don't expect any great news, though.
Not sure if you have [redacted] or [redacted] on your email list?

They are two other Christchurch members, I know [redacted] has been unhappy with BBX and both these members have approx. $100k of BBX dollars they can't spend..
They will have lost it, sorry.
Stop try to screw up members having this facility or the businesses of good franchises.

Add some value to the world instead of trying to be so destructive.

Warm Regards
Stop try to cover up for criminals.
Ask some questions and do da thinking and don't be so gullible.
Warm Regards.
Dennis – a long shot but if you should happen to hear of where this item may be could you please let me know? I am the rightful owner and hold legitimate title to the asset – no other person can hold good title to this vehicle…

1974 CHEVY PICK UP IN IMMACULATE CONDITION, THIS IS A SHOWCAR THAT HAS $80K SPENT ON REBUILD, WITH WORKED SMALL BLOCK 350 ENGINE, AUTO TRANS, PICK UP FROM SHOW CAR EVENT IN PERTH WA
Western Australia anybody?
I am not a BBX member.
Smart move
Hi Dennis

The only concerns I have is the spam email that is going over the internet from a exgruntled employee.
Also the rate of billing every month i was informed in the begiinning a $30 fee per month but I was
not informed that if with my business i do a trading sales say of $600 that also BBX take a commisson
from that sale.
Some of the restaurants I was informed that I could take clients are now outwardly refusing to book
any BBX customers such as the British Hotel in North Adelaide.
On the 28th March BBX are holding an Expo in Adelaide again i am wondering whether to have a stall
there representing my business or not also they have asked me for the second time to chauffeur drive
the CEO around which is the $600 they said I received in trading dollars last time but then later
I received a 90.00 Fee which was from two returns and pick ups and one with another customer too.
I can confirm that the CEO can afford to use your chauffeur services and that she can pay you in BBX Trade Dollars. She has more than one account and they are in credit. The only accounts in debit identifiable to her are entities of which she controls. She is good for it therefore, until such time as BBX stops trading. The only problem for her though is that a BBX Trade Dollar will be worthless for her shortly, and that if it be proved that she knew the ship was going down and she attempted to use it, then she's up for trading while insolvent. She does. Oops!
My investigations have revealed that the spam you talk about was an email communication to initially 77x individuals within the BBX network and was sent as notice of resignation to newly ex-BBX colleagues only (initially excluding BBX UK) informing them of what he was doing and why. It also alerted his colleagues to concerns that he had within the BBX International operations phrased respectfully and carefully so as to avoid any direct claims on him or by him. That to me is not SPAM – it is the mark of a professional businessman who did what was in the circumstances probably the right thing – ethical in other words. I would kindly ask you to note that it is me who has investigated and exposed the issues that he raised; it is me who has called him a whistleblower and it is me who has determined to cease the crooked BBX operations forthwith.
This is not a 100% endorsement of the guy, but at this stage I consider that everything I have seen him do has been pretty jolly (and unusually) intelligent and professional, Not so from within BBX!
Good morning Dennis

I have not really used BBX. I have been a member for a roundabout 12 months. I don't think our sort of business is really compatible and I will be closing down our membership shortly.

Most of the deals seem to be low dollars and not very interesting. Whether I could spend my dollars is debatable.

Hope that helps Cheers
Yes. People can now see the reality.
BBX Is terrible we cant spend have over 100k
Sorry but you will have lost it
Not happy they are pretty useless
Not entirely . . . they are very skilled at talk.
Where did you get my email address from?
The BBX database. You are a BBX member according to their records even if you didn't know this. BBX UK does this to many people you know . . . that way they can sell franchises off the back of numbers that include . . . you.
HI,

We've been sponsored by BBX for three years under a naming rights deal. Therefore our case is a little different. We have managed to spend our BBX dollars by being opportunistic and working with a couple of key local suppliers.

Thanks
Sponsorships are different and VERY good opportunity for GST tax fraud. More about this in my book BartercardSECRETS but you need to be very careful of cashflow issues when dealing with funny-money sponsorships. Her Majesty's Tax Collection department too need to be alert to this "Tac Carousel" trick. Bartercard utterly thrives on it!
Hi

I am no longer a member of bbx

But unfortunately still a member of barter card

Regards
"Unfortunately" if you have credits and can't spend. Don't worry, I've been investigating Bartercard for years and their secrets will be out in due course.
Hello Denis,

I have not been with BBX for more than four years.
How did you get my email address?
I left because all the things on BBX trade were four times the actual price i.e. BBX$ = $1

I don't wish to hear anymore.

Thanks,
You are still a BBX "Member".
Hi Dennis

I am very happy at present with BBX. I can sell stuff when needed, and I can spend when needed. I have a small surplus, which I do not need to increase at present. In the past I have purchased real estate on BBX and successfully sold in the cash world for real prices.

All your your website are currently down. The concerns you raise would on the surface appear to be concerning, but I find your style of language inflammatory and unhelpful to moving forward.

For me, I have never had a transaction frauded or wrongly made without permission in over 14 years, and any concerns are dealt with efficiently, including reversals if needed.

If security of PIN numbers and card details need to be improved, I am sure BBX can implement such things.

Please do not contact me again.

Regards
Sorry for upsetting you with my style, but I don't think that you properly understand. Please understand that the whole purpose of my style IS to deliberately inflame and to wind crooked people up because it is only when you shake the tree that the rotten apples fall to the ground. You don't need to run from a bully when his pants are down. You just gotta laugh at him and bait him and tell the world about him and wait for him to try to run. He falls from his own stupidity. I just spoke the truth. So too with me and BBX International. I don't NEED to do anything except bait them and tell the world what they are doing.
Sir, you've participated in a system that has bee used and abused for YEARS and by doing or saying nothing all these years countless people have lost at the hands of crooks. You can call me whatever you like, stupid, obnoxious, opinionated, up-myself or a pain the the a***, but you can never call me lacking in credibility, or not willing to tackle the corruption in an industry that is wracked with crooks and coverups and that is right from IRTA down to downunder with the two B's of Australia.
Respectfully, I think that you are being too precious about this all . . . "If security of PIN numbers and card details need to be improved, I am sure BBX can implement such things. " WTF? Excuse me? Don't you realise that the banks consider this BBX data security breach to be VERY SERIOUS. Don't you realise that there are up to 88,000 cardholders (according to BBX) that have had their credit card details, personal details and even their f***ing PIN numbers exposed and that there are multiple copies of this all out there ALREADY? Are you nuts or don't you really understand how serious this is?
How do you think I got your email address? Have you not read my posts in which I have repeatedly warned that should BBX be contacted by the banks, then they will lose banking connectivity? Do you know what this means? This means closure – deadness, nothing! You lose everything! BBX, gone!
You really sir, respectfully need to get a grip on reality . . . forget the f***ing style of the messenger and grow up. Naive, sir. You are naïve, said gracefully with a deep oriental bow, stiff English upper lip and all the respect I can muster.
Oh, and you know when I said, "IF" the banks find out about it . . . well that's coded for, "They DO know about it".
STOP!

Please remove me from your database.
No. The fun is only just beginning.
Done
Hi

You have supplied nothing to support your view "that you have uncovered some alarming information" and "of grave concern"
Sorry. Perhaps I should spend a bit more time and write a little more? I am currently working beween 12-20 hours a day 7 days a week and have only written 30,000+ words containing the evidence all online in realtime. Perhaps you would like me to get a full-time job? I like that idea . . . then I could get some sleep, spend time with friends, go to the beach and I might get paid something!
Any phrase such as that I have "uncovered some alarming information" is an understatement, done so as not to be seen as over-emotional about it. I will fail though in this objective with your response here – you are either on the turps, blind or an a utter fool. Please sir, read my website. I do appreciate your response however. Like others who bother to do something, it does help to build a good picture of the BBX business, modus operandii and quality of members. Thank you!
And, yes, I am grumpy with you. Sorry. Once day we might be able to share a beer.
Useless company to much to list
I know. Don't worry they won't be around much longer and I've already done the listing for you
Hi Dennis.

BBX hasn't been good for years. They use to be great but so many good business have left. Only reason we haven't left i owe money.

Kind regards
Better sell something into the system fast because the first thing a Receiver will do is send you a collection letter for your trade debts to be paid IN CASH!
Also Dennis this is the trust thru which most of the WA BBX licensee transactions were conducted:
Thank you. The authorities will already know this I am sure but exposure will help the rest of us know what is going on.
Hi Dennis

Thanks for the email.

As i have said to the few others that have contacted me, i know little about matters,
This is obvious. I do.
but strongly suggest it is an internal dispute between parties that have been part of BBX for many years and are now fighting over control, being played out in a public manner for leverage.
No it isn't. It's me exposing the crooks and criminals for who they are.
To me it is irrelevant as the company is bigger than those matters
What lunacy. Please read my blog and ask questions. The company is bankrupt and fighting desperately against a tide of illwill and resentment as people realise the extent to which they have been lied to and conned – and for DECADES I might add.
and even if there were misconduct of any type, it would not effect the long term viability of the company.
Honey, please . . . there IS no "long term'. We are talking a total crash VERY soon. Phone Carolin MacDonald and just have two minutes with her. Ask her two simple, serious questions, like . . . "Can you tell me about the data security breach? Can you tell me about the property deals your Dad did with Saviz?" and then run for the hills as far away as you can and as fast as you can.
I am confident however none exists.
Umm . . . egg meet face.
I can also inform you only 60 odd members go the emails as that was all he had access to prior to his departure.
No . . . it was 77, initially, and all the ones listed on the BBX World website. You know why I know? I asked him. Did you? Or did you speak to a deceiver with self-interest?
One can clearly see it is a blatant attempt to destabilise the business and legal proceedings are afoot already.
One can clearly see you're an insider being fed BS by the master criminals themselves.
It will be dealt with accordingly.
Yup, finally you are right. First the tip will come to me. Then I will investigate. Then I will expose the truth about the BBX operations . . . then I will do what I think is the right thing to do when there is a major data security breach, and then when the authorities and the appropriate people all know what is happening I will tell the world.
Dealt with . . . accordingly, as you so quite rightly say.
In fact in recent weeks we have signed up Crown Plaza Hotels, Stamford Hotels and there are many more high end businesses in the pipeline.
Great! More people got suckered, and the higher they climb, the further they fall. Take note that the pipe is now closed.
I will leave any decision to you, but it is business as normal this end.
Oh no it isn't my dear. Life will never be the same again for many people associated with BBX. Be prepared. The fun is only just beginning.
Hi Dennis,

Thanks for your email re BBX.

I have read some of your blogs with interest. [redacted]

Please can you summarise for me the background of your investigation and how it relate to BBXUK?
Sure, BBX UK is the national Franchisee for a corrupt, bankrupt, mismanaged Australian barter organisation supposedly operating out of a Head Office Hong Kong but actually from Australia. They currently falsely claim to have a gazillion members and to operate in more than a dozen countries. The BBX currency is currently in freefall with members pulling out left right and centre as the BBX currency is recognised for what it is worth.
BBX International management is out of their depth and in crisis mode (or will be shortly) watching their key staff turn against them as they protect their bums and bail. They will be evicted by IRTA (probably long after they are gone from the scene) and their various franchisees will all fight, run away, hide and do whatever they can to avoid prison sentences.
BBX UK is totally complicit, was warned prior to publication of my investigation, openly denied reality, deceives and to date proceeds to market the toxic brand, misleading potential franchisees and the highly debased BBX currency. The industry body IRTA knew about the investigation results prior to my publication and is actively attempting to conceal the damage to the commercial barter industry as we speak.
The details including evidence are all on my website and more posts are coming. Events are unfolding hourly. Thank you for asking. Is that OK or do you want more? There are more posts coming shortly.
Hi Dennis
Bbx are a dishonest, con artists, thieves, don't trust them or recommend them and hope they go bankrupt…..
They are.
UPDATED:
Hi Dennis,

I have never used BBX, trade pounds is not for us!

Regards,
Understand entirely – It's not for all!
Hi Dennis
Can you please phone me on 0418 [redacted] to talk to you about theses concernce
Regards,
Sorry, but you can talk to me on Skype or email
Hi Dennis,

Thank you for your update on this – I'm not sure of my connection to BBX or how we are connected.

Please would you enlighten me? I want to ensure I'm not ignoring passing your warnings on if they are relevant to me or my network.

Many thanks,
You are a member of BBX, according to their records.
Hi Dennis,

We should talk.

When would be a good time to call you?

I'm in [redacted].

Thanks,
Anytime day or night 7/24. Add me on Skype and if I'm vertical I will answer.
Hi Denis,
Thanks for your email, I bought a 'subscription' if thats the right word in December but I haven't had the time to use it. I asked for a refund as I'd changed my mind and they said no. I'm pretty dubious but haven't had 'spare capacity' since taking it up so not sure I can adequately comment. I am very interested in your findings though, please keep me in the loop.
A pleasure. It's all online here. More to come.
Hi Dennis,

Thank you very much for your email.

I am really concerned as to how you got my contact details and especially how you found out if I was a member of BBX. If it was leaked by BBX it is of grave concern to me as I have not given them the authority to release my details to third parties.

This unsolicited email is not taken well.
BBX has non-PCI compliant software, has known about it for years, doesn't care about this and the word and your information is now out. This includes credit card information and right down to PIN numbers held in unencrypted format in a database held offshore. Speak to your local bank. Inform them and then speak to your lawyer. I recommend that you be more upset about BBX that ONE simple email that tips you off that there is serious problems within their system. If I have the entire BBX database including financials, and I know that two sources have it then that makes at least three locations where your personal information resides, and that excludes secure encrypted backups held in who knows how many places around the globe. The NSA will love BBX methinks!
Please stop sending drivel like this and get a job..

Kind regards,
"Kind regards"? Make up your mind! Oh and you are a member of BBX UK. YOu realise this of course don't you? And that they are selling franchises off your membership? Yeah right!
Hi Dennis,
Why are you wasting your time with this company?
Because I care about people like you.
I have seen so many franchisees do lots of sales for BBX and then suddenly they leave. We get an email essentially saying they have not performed and the company is taking over the management of clients.
They are obviously the smart ones!
So essentially, motivate them to run the business for you, build up clients, claim they did something wrong, then take all their clients.
Rinse and repeat.
That seem to be the pattern.
You betcha. There is a lot more to it though. It's White Collar crime behind the scenes, I can tell you!
Bartercard are by no means perfect but at least I can spend the money with them.
Not for very much longer methinks.
Don't waste your life on these guys. It is not worth it.
I have plenty of stories to tell but it's a waste of your life.
Maybe I've heard them all before, maybe not, but you've made my day with even this glowing endorsement [not] of the BBX operations. Sorry I don't agree with your assessment about being worth it. Exposing crooks, crims & crazies is immensely rewarding and fortunately I live on the smell of an oily rag, neither have nor need money and are not driven to greed, unlike the BBX people!
Hi Dennis , I am a member of both BBX and Barter Card and I find it very hard to find product I want to spend my BBX or BarterCard trade dollars
I have over 140,000 trade dollars with Barter Card and I would take 50 cents in the dollar in cash to get out of this program . I do find BBX a better system than Barter Card but still not many options to spend trade dollars

Yours in Harmony
Discord is about to descend on your harmonious life, I am sorry. Take 20c in the Dollar. That's the current price that the insiders pay for it at the moment. The systems are essentially the same.
Hi Dennis,

Having read your posts, my story is quite boring and small – BBX listed me with the credit authorities, which has affected my ability to get credit for 5 years, whilst my lawyer was still in discussions with them over the BBX $ debt which was in dispute.

Not very nice, the threat and actual listing was designed to make me pay, strong arm tactics. The actual credit default listing was vindictive.

I would like to remain anonymous.

Good luck with your quest. They deserve your attention.

Thank you,
Bullies at times I know. I'm sorry for you. All bullies get their just rewards. Trust me.
Hello
someone tried to get us to join BBX several years ago, but I said no! We did get a folder and a card but it went into the bin! there was no way I could see it working for us, we have a farm shop, garden centre and cafe in Devon and we certainly haven't got time to have a Spa treatment that is 100 miles away
Bin or no bin you are still a BBX member.
Hello good morning Dennis.

I have not done any business regarding BBX – it is not the style of company – I would wish to be connected with. !
I'm not sure why – they have my email details etc. – Only to say, I attended a general Business Expo in Northamptonshire U K a couple years ago and BBX had a stand next to my stand .

Good luck with your endeavours.
Healthy regards
That's right and they will have swiped one of your business cards and loaded your details into their database, and hey . . . presto you are now a BBX UK member, cardholder number 88,001 no doubt!
What someone does or doesn't do in Thailand has got NOTHING to do with me as im based in the UK
Oh but I disagree sir . . . you are a BBX UK member. I know because you have a Gold card (actually two cards) issued on Date Thu, Mar 3, 2016 with a Trade Balance of £-948.35 a large Credit Line £5,000.00 making your current capacity to spend £4,051.65 and your cash fees are up to date so you can trade and access all the aforementioned credit. Your Company Number is 912**** and your PIN is very 'warlike'. Sir, what happens within the BBX system has global ramifications. You are dealing with a global enterprise. Please widen your horizons a little, for your own sake . . . and it might be a good idea to sell something into the system before the Liquidators force you to cough up real money.
Im not happy about the fact that an ex-member of a company is giving out members details though INCLUDING MINE, isn't this illegal?
How about we let a judge decide that eh? Isn't storing personal and financial data offshore in an insecure system illegal in the EU? I don't see BBX International on the list of EU approved financial systems. Oops!
Maybe your mate should look after his own arse and keep things legit rather than just trying to cause a scandal?
I don't have any mates sir. If you want things to be legit, I would hope like h*ll that the Queen's representatives NEVER knock on the doors of BBX UK because if they do then sure as eggs everyone who is on their database will get a visit from her loyal 'tax collectors'. Make sure that your £948.35 is properly accounted for in your tax records now . . . legit means no personal expenditure thrown into your company expenses as a tax dodge remember.
Maybe you should look after your own arse . . . deal with companies who you can trust with your personal & financial details and to run an honest barter exchange? Hmmmmm. I respectfully suggest that it is people like you who have a vested interest in keeping the lid on things are the ones who perpetuate the scandal sir . . . not the ones who work day and night at huge personal cost to warn ungrateful people like you.
Hi Denis, yes I have major issue with BBX. I am happy to speak to you at mutual convenient time. I am available today any time after 3pm Adelaide SA time. I am reachable during working hours on +61[redacted], or after working hours on +61[redacted].

Look forward in speaking with you.

Kind Regards,
You may connect with me on Skype and can call anytime I am online.
Hi Dennis,

I have been reading your blogs recently with interest.

Coincidentally, I just 3 weeks ago decided to terminate my one year BBX membership, with the annual fees becoming due. However, my main reason for leaving BBX was that I was not actually generating much income from BBX, apart from some very limited product sales over the past year. The significantly lower fees compared with Bartercard were an attraction, but in my specialised business (pet doors), not many members needed my services. BBX processed my membership cancellation with ease, I was expecting a few hiccups.

There are ways to spend the T$ with BBX, although not as comprehensive as with Bartercard (I have been a member of Bartercard for almost 14 years). With Bartercard, I have been able to do significant dental work for my family, have plumbing work done, home removalists, at one stage on going vehicle servicing etc. Of course all the regular things like restaurants, beauty services for the kids etc. The reality with Trade $, is that members need to be prepared to spend T$ on non business services as well, ie where cash would normally be spent on private things, like holiday accommodation etc. Similarly, I also sell non business items on Bartercard eg airline lounge passes, to generate T$ when needed.

In summary pros and cons, but one has to work at it to make the whole exercise worthwhile. I see way too many new members, especially restaurants generating big T$ in the initial phases, then being frustrated with how to spend the money, and they then leave Bartercard. As it cannot be used to pay taxes, fuel and council rates, members really need to set a reasonable trade limit, and learn how to spend as they earn.

Just my few cents worth.

Kind regards
Your "few cents worth" appear to me to be good sense, reasoned and balanced . . . except for one thing, the results of The BBX Investigation shows to me that you are only looking at the current situation from a member's perspective and that in the bigger picture you have no idea what has been happenign behind the scenes and what very serious situation exists.
It's has never been a good process trying to spend any funds !! Or to get someone to help you
And it will be getting worse in the last day or two I am sure
Hi

We have credit but can't find anything to spend it on!

I'm not convinced that BBX works at all as a concept!

Regards
Commercial barter as a concept is fine. There are a handful of reputable, ethical barter exchanges around the globe. Not many but a few. The concept is fine. The problem is the ethics of the operators. They have huge potential to scam the system, which as long as they can be "creative with debt" [Bartercard's Paul Bolte's cute phrasing] then they can literally print money. This causes currency devaluation (aka inflation) and then you have in your own words, "credit but can't find anything to spend it on". Simple!
SECOND UPDATE:
Hi Dennis

I've been a BBX member for over two years now, and I have no problem spending my BBX pounds. The service from the BBX team is excellent, and I don't recognise any of the concerns that you are raising.

Whatever problems you've found, they don't extend to the UK.

Regards,
I doubt it . . . read the huge number of UK members' feedback here from the UK and recognise that your comments do not reflect reality out there. Hardly surprising though because anyone who had invested £5,238.22 into a system in question with a Credit Line of £9,000.00 and Available Spending of £14,238.22 wouldn't want to lose it all, but instead would want to cover it all up with spin. Am I right sir?
You have an (until now) undisclosed vested interest in protecting the BBX system. I have a vested interest in establishing the truth. You have no credibility. I do.
I suggest that if you do not have any problem spending your BBX Pounds that you do . . . and fast.
Hi
I can't give you anything my husband joined but I'm not ding any thing because I don't understand how it works so I don't think we will be doing any thing
Sorry
No need to apologise to me . . . your response is online and helps others work out what is really going on the UK. Just take the warning and let BBX UK know that you are still a member without your knowledge and approval.
Hi dennis i have to thankyou as you open more my eyes, i have being thinking to pull out from bbx as there is no way to get value for it its value is now 25cents a dollar exchanged. there are some restaurant tha take bbx one to one value but in any other way most business ask for 50 cash 50 bbx so is not working for me as many people i know we have plenty of credits but not a good way to spent it hope this is a help.Kind regards
Sure thing. Your appreciation noted.
Yes very happy.
Lots of choice here in Adelaide.
Good . . . but not for long methinks!
Just curious . . . you last Traded on Thursday, Jan 2, 2014? You're not really an active member are you? That probably explains why you are happy. Not many others are though, mind you they ARE actually trying to spend their credits! Thanks for replying all the same. I appreciate that you did.
If you are an investigative journalist from where did you get my email???

yours
I investigate. Perhaps you should too?
yours
You are not wrong trying to spend 20 grand no response on my wish list only what do i have to offer
I know I'm not wrong sorry but you can kiss your 20 grand goodbye better luck next time please be careful out there thank you for responding bye
Hi Dennis,

I am based on the Gold coast Qld. Have been very happy with BBX. No problem with spending here.
Great! About time we had someone who is happy with the BBX system! It's getting really depressing around about now . . .
I suggest though that you spend away with your BBX 'funny-money' REAL FAST other wise you'll be losing a few k!
Well, I was waiting for someone to raise this issue.
Wait no more!
I have a restaurant in [redacted] Australia. I treat BbX dollars as normal dollars.
A little unwise I think!
BUT, I hv seen people selling this on Bbx at a ridiculously high price as if BbX dollars is multiplied by 4 times. I mean, the value is 1/4 or 1/5 times the normal dollars.
Yes, this is normal with an inflated (debased) currency. 1/5 equates to 20c in the dollar. That is still too high based on the actual figures I've seen
Plus, I have to request people to accept bbx dollars, which I dont find comfortable. I guess. The agents r fooling people around n making them members just for the sake of their commision, not letting them the norms of bbx trade. I hv so many dollars in bbx but I hv not been able to spend any.
If this continues, i would be happy not to be the member.
Last week I found a used sunglass for 500 bbx dollars which is easily available new for less than 100 AUD in the market. That means, i have to sell a bottle of wine for 100 dollars on bbx which I sell for 20 dollars normally. Absolutely ridiculous!!
Normal in BBX though
Can u make it a campaign of some kind n alarm all.
Cheers!
Great idea! What would you like me to do? Investigate it? Done. Blog about it? Done! Write a book about it? Done, almost!
Hi Dennis,obviously lm not privy to imformation you have but l would be interested in your opinion on what you would do if you had over $50,000 to spend as l have,plus approximately that amount again in stock at the moment which l have available to sell on bbx.Though l don't have any major problems other than access to overseas purchases l still would be interested in your opinion.Thanks.
Withdraw your stock ASAP
If you can find a member who owes the system trade with him/her – anything, literally anything. The entire data set will likely go online in a few days. You might be able to find someone in there if you are quick. If you have a conscience, want to sleep at night and cannot take from a sucker then write off your $50k otherwise trade with anyone who is fool enough to take it
My opinion . . . thank you for asking!
Thanks a lot Dennis for your feed back, you've definetely given me some food for thought and its appreciated.Cheers.
Great to know someone appreciates what I am doing. Thank you
I am extremely unhappy with BBX

I am a good trader in fact probably one of the few members who actually trades without asking for some % in cash. Most services wont trade at all.

Also i think it is a free for all with peoples money. I am having a dispute currently with my accountant due to payment of invoice when he didnt complete work and wanted 2500 bbx still. I was in the middle of dispute and he went ahead and invoiced bbx without my knowledge they gave him the money now i have had to submit a complaint with fair trading to get my money back.
Let him have it . . . it's not worth anything now.
This is ridiculous and i will be ceasing trading until it is sorted. I cant spend my money everything is junk and it seems only a few people have access to any decent deals.
Yes and even fewer now, sorry to say.
Fuck off idiot. I am not part of your game. You are harassing me.
Not very lady-like language there my dear, but thank you for your feedback thus far anyway. It shows the world the quality of the BBX membership, and the true nature of Australian women of 'envy'. Just click unsubscribe like any sensible girl would do then it will all be Roger, Wilco, Over and Out! Just like your BBX credits. Just saying . . . idiot.
Thanks Dennis

Congratulations on your insightful and extensive expose so far

I have also enjoyed your entertaining and eloquent use of language

As a perpetual optimist always looking to derive something positive out of seemingly hopeless situations, I do believe there is a glimmer of hope for all who have been torched by the bbx/Bartercard fiasco

I have met and networked with some decent people, fellow businessmen through these organizations and arranged a few old fashioned direct barter or "contra" deals for mutual benefit in my businesses in [redacted]

We had no conscience issues in "cheating" bbx of their "commissions"

I realize that these deals are limited and laborious and don't always fit so neatly (which is why the concept of a barter organization arose) and mostly work in a local town or state

I guess the best way for this to work is by word of mouth which is probably easier now via social media

Just my 2 bobs worth and happy for you to circulate this to your now extensive network

Keep up the good work and look for positives
"entertaining and eloquent use of language"? WTF you on about brudda? You on da weed over dere?
LOL!
Your comments regarding direct trade, which of course denies a trade exchange their 'rightful earnings' by way of commissions is not a simple issue, and this complexity arises from rules. Bartercard has their rules. BBX theirs. The taxman theirs. God even has His! You are users of more than one currency and potentially barter programme thus you have a potential conflict of rules that you must comply with. At the end of the day it is always the traders who will determine the currency that they use – direct contra, cash, BBX, Bartercard or whatever and in whatever proportion you so wish. The way I operated when I was in that situation was to allocate a proportion of a transaction to the originating source of the business based on the value assessment I felt that they made to the transaction. This could be 10%, 50% or even 80% depending on what the other trader wanted or accept. Direct contras that denied commissions raised ethical issues. If the exchange had ripped or p*ssed me me off I'd do it to the level that I felt comfortable. Sometimes I would do one deal on full trade and then others on contra. As I said it's not a black and white situation is it? Remove the rules though and the problem evaporates!
Interested how you have come to this conclusion???
Years in the industry. Years as an investigative blogger. Persistent questioning and application of cold hard logic onto fact.
Please send some info confirming your concerns .
My blog. Start at PUBLIC WARNING BBX
Thanking you in advance .
A pleasure. Happy reading!
Hi, how did you get my details
From the BBX database
and how do I know your authenticity and credibility?
Read my blog. Ask questions. Think.
Regards
Regards
Hi Dennis

Thanks for all your research into BBX.
Whew, I thought you were going to roast me not thank me!
I am currently trying to spend all my BBX dollars before they go belly up.
Wise
One question… If I spend part of the $5000 line of credit, can they chase me for it once they go belly up? Would creditors try to get this debt as cash?
Yes probably but this would be the Liquidator's decision. Read your agreement. As far as I understand it debit balances become due in cash. A liquidator can I think if they are smart give you a statutory demand due in cash in 30 days and then sue if not paid in cash. I doubt that trading in the system following closure would be possible, so private deals would not be recognised by the Liquidator if it was in his interest to ignore them. It's going to be interesting nonetheless
Thanks so much, I know you are very busy, I'll await your reply 🙂
Busy – understatement – thanks for asking.
Hi Dennis,

Well, all I can say is that I have not had many dealing with them and it was their manager from Queensland who got me into BBX based on the fact that he negotiated a deal to buy a block of land from me including barter dollars, however he finally pulled the pin saying that he could not get finance (!?) So, my experiences have not been the best but I have not really traded. The principal sounds great, yet it is a question how well it works in reality.

Regards,
A question which I (and way more than a hundred others) have answered – it works really well for the elite within the system!
Your question (and exclamation mark) relating to finance is best answered and understood by considering the fact that the BBX barter component of the deal from the BBX insider's perspective is not only interest free, but it is often totally free when they later conceal the debt, bankrupt the shell company, write it off in the system etc. They buy land from you with a deposit of funny-money, borrow against the deposit already being paid (which is not real money) and the bank gives them cash in return. They develop the property (often) using trade dollars (again often created out of thin air and often just destroyed secretly behind he scenes) then sell for cash. The real value stays outside the barter system for personal benefit, and the BBX members all end up with credits that are useless because nobody wants to sell! This is currency debasement plain and simple, the basic barter scam 101. Foxes, henhouses, and dinner time. You are lucky that the deal you were looking at never went through!
You are about 10 years late with your concerns dennis. Thanks
I pulled out more than 10 years ago. Didn't lose a cent. Lucky or smart? Maybe a bit of both?
So why would you get involved now?
I thought I explained this in extraordinary detail already on line. I got a tip, asked questions and wrote. Why are you asking? What's more important to you, the facts or the reason why I did something? That you suspect me of ulterior motives shows me that you are intelligent and have lived long enough to learn the things are not always as they are presented to us. That you mistrust me after I have shown the world not only in word but deed what I am all about indicates that you have been hoodwinked by the conartists, or that you have an agenda, or that you are stupid or perhaps a mixture of the three. I hope that it's the first, because simply reading The BBX Investigation will enlighten you.
May I please ask you [name redacted] to ignore the messenger just for the moment and listen to the message. Once you've checked that out, then sure, revert your attention to me. Until you do that I consider my considerable efforts to be in vain in your case.
Thank you kindly for engaging
Hi Dennis,

Can I ask firstly, how did you get my email address??

Kind regards,
The BBX membership list
Hi Dennis,

I joined bbx because a close of friend of mine worked there and basically used that to my advantage.

Lets just say we played the trade game with him and benefited substantially over a period of 18 months.

When he left I had no interest and pretty much stopped trading.

Kind Regards,
Smart man – thanks for your feedback.
Hi Dennis,

This is interesting.

I have been a member of BBX for 4-5 years now and they have never sent a reminder to pay my annual fee, they usually just debit my card. Here I have 'a friendly reminder' which is hot on the tail of nothing…..that's right, this is the first communication I have had. No notification that my annual fee is due, just a 'Friendly reminder' that it is overdue?! This is typical of these disorganised muppets.

Cheers,
Trouble over there in Head Office eh? Disorganisation is an understatement. I predicted this cash squeeze. I also predicted staff layoffs, bank interconnection issues and closing the doors. There will be no need to turn off the lights because their power will have been switched off . . . mark my words. I don't know when but I sure as eggs have seen this ALL before . . . it's deja vue all over again!
Hi Dennis

I am not a happy BBX member… In fact I don't want to be a BBX member, after requesting to cancel my membership due to never using it over the years of membership I still get the following emails:

Subject Line: Ooh No! We've hit final notice stage! Help!
Dear [redacted],

We are writing concerning the amount of [redacted] which remains outstanding.

Please accept this as final notice requesting payment of your overdue account, do so now by clicking on the payment button below.

We appreciate that unforeseen circumstances can sometimes arise and urge you to contact us at accountsresolution@ebbx.com should you be unable to make full payment immediately so we can come to an arrangement that is mutually acceptable.

Please also be advised that further action including credit default reporting will be taken should the account remain outstanding.

We appreciate your business and thank you for being part of the BBX Global Payment Platform.

Sincerely,

The BBX Team

*******

No one ever puts their names to these communications?

I have informed BBX that I have never used or intend to use their services. I am retired and have no income. To please forgive the debt and cancel my membership… I have to my knowledge ever received a reply to these requests…. Just a series of BBX Promotions and the above email

I do not intend to pay for services I have not or intend to use

Having received your email, can you advise me on what action I can take to at least get a response from BBX to cancel and clear this imaginary debt

Regards
The above email is indicative of a company that knows it is going down collecting furiously to stave off the fall of the axe, to get as much in as quickly as possible, simply to pay the bills. Note the comment from the above BBX Member who says that this request for money is the first time ever!
I have good news and bad news for you . . . The good news is that you will probably win the dispute due to the principle of the "Last Man Standing". If you can live longer than them – you win. Exercise well. Eat healthy. Plenty of nighttime activity and . . . you get the picture. If are not on your deathbed as they certainly are, you'll be fine. When a liquidator is appointed he can see that your account is disputed, leave you alone and go along his merry way, unemotionally being pragmatic.
The bad news is that if you have advised them that you have a dispute, then based on previous actions attributable to CEO Carolin MacDonald personally, they are likely to list your account on the credit reporting agencies as a bad debtor, and you may find it impossible to borrow due to your credit rating being affected. You would be wise to preempt this possibility by contacting these agencies (I understand that BBX uses Veda) BEFORE they do so and warning them that should they accept any notice of bad debts from BBX that they will be liable for false listing and any consequences. The additional risk for you is that in an act of spite, which is not unknown from the current CEO, she could do it just before the receivers walk in so that it is not easy to reverse any bad debt listing.
In regards to getting a response . . . flag it. They will be rather, ummmm . . . 'busy' at the moment methinks!
Keep all records of your communications and particularly evidence of dispute going back to whenever the disputed account first started.
I have no reason or desire to do business with them but they've been sending me spam for years. I can't get off their damn mailing list.
No, no, no . . . you don't understand. You are not on a mailing list . . . you are a BBX Member! Once a member always a member, sorry sir! To remove non-members would be to admit that membership is reducing and that cannot be known! Don't worry, they won't be around much longer!
Hi Dennis

I've been part of BBX Sydney For almost ten years. Although my business has closed, I still have credit with BBX.

I have forever been unable to spend my credit when/where I wanted. They now charge me to SPEND my own money (which was really hard earned to begin with). They discontinued my account because of late cash annual fees. They reopened it after I paid nearly $300 for the privilege.

I'm also told by a lot of members that they will only accept my BBX if I pay half cash and half credit. Most members usually always charge a lot more than their usual rates when using BBX.

The only time I've had any success in spending money where and when I wanted was during my daughters trip to New Zealand. They were marvellous over there.

Over the past five years it's cost me more in fees than I have in credit!!

When I was running my tourism business, I never discriminated as to who could come, and when, and I always accepted full trade. I'd expect the same in return, but sadly that hasn't been the case. I never knew you could make up your own rules and ask for a cash component and charge more. Trust me, this would've helped my failing business enormously.

I'd be interested to hear others thoughts on this and look forward to any updates if possible.

Kind regards
Things have changed in NZ. There is a multi-million dollar shortfall in the NZ accounts and little trade. Write off your trade balance and close your account and do it in writing. Post notice to me if you want and I will make it public. As the truth gets out there others will wake up! Ding Dong, the wicked witch is dead!
Hi Dennis
Yes i have had issues with BBX for a while now.
I recommended a lot of businesses to the office staff for follow ups to sign them up as clients but nothing was ever done about it.
Every time i asked for businesses to spend my BBX money on there was nothing South of the River………….always North of Perth. Which is very frustrating as I am located 40 kms south of Perth.
I have actually closed my account down now as they werent helping me at all.
I did however use some of my money over in Melbourne at a B&B and a limo service and a nail/beauty parlour but that was all they could offer me too (bck in Sept/Oct).
Ive had a lot of concerns with them for a while now
And it's got worse since then. Sorry to have heard your sad story but I'm sorry to report that you are still in their database.
From a multiple email engagement:
I was a member of Bartercard 3 times-dropped out and they talked me back in.I was also friendly with the guys from the other trade exchanges that developed on the Gold Coast. I also met BBX's franchisee for the Gold Coast and helped them set up a 'multi level type' scam. I met Michael a couple of times.
Mr Big-talk eh?
True. However his franchisee guy was a real gentleman and basically honest. Conned well & truly by Michael.

Of course now, I am ashamed of involvement with these crooks, although I was just an innocent trader doing honest deals . . .
And getting used no doubt!
Yes, but I was slightly under the big boy radar-used trade for restaurants and I built up a $20k salt water, coral reef fish tank for my office. I then promoted my office as an eco office. Had a lot of printing done-letterheads, cards, brochures etc. The aquarium guy bought things like second hand jet skis on trade and he was selling at inflated prices so was happy.
My trade experience wasn't entirely a disaster but the fees at the time were something like 15% and that kills the cash flow.
Also the taxman hammers you on trade. If I could turn the clock back, I would avoid trade.

Your articles are just so spot on! Many of us traders used to discuss the things you expose, but none of us had the balls to tell the world! keep up the good work.
Will do.
hi
of course,i am not happy with them.
their no benefits for joining them .
i am very concern about the future of BBX
Kind Regards
Ah but sir . . . there were huge benefits for THEM when you joined . . . yes? Your concerns are based on reality. They are indeed doomed. Sadly, you will have lost everything you invested into the system.
I'm no longer a member of BBX
According to BBX you are!
Hi Dennis,
It's kinda hard to spend the $70k BBX dollars I have for the past few years I have chalk up. Some of the members are really not reliable. Had quite a few bad experiences. And the better ones would stop bartering cos everyone wants to use them and they themselves like me would end up having too much Barter dollars with no means to expend it while paying for membership and interest as long as we are on it. I have told them I am not interested in bartering for the past 2 years and I am still trying to spend my BBX $ till this day. I hope this is good enough info for your research.
Other points on the system here in Singapore is :
People who are on it tends to over inflate their actual price and trying to cover cost with the actual value of theirs in part cash deals made. So, it's not really a sincere offer. I end up spending absurd amount of my Bbx $ for something I wana purchase from a member, so yes to your question, BBX$ has not much value when trading in BBX. I am not sure about other countries. I am just speaking from a member in Singapore.
The BBX staff here are all nice people and I like them as individuals. They are really helpful too. So please do not use this info above to implicate them in anyway.
And if you are using my info for your blog. Please do not state me or my company name as well.
This is called inflation. It comes because value has been taken from the system . . . those in debt to the system are less than those in credit with the system as a result. You, sadly, will have lost your investment – even in Singapore, things are not looking good.
Hi,

I am writing to you that you might have some advice to give me on what to do. I have BBX$15,600 and cannot spend it. I phoned BBX and asked them for a restaurant name that I could go and spend some BBX$. They gave me a restaurant and I went there. As we booked in I said that I was wanting to put the meal on BBX. That is when the restaurant owner went ballistic. We could not spend BBX as I had hoped. He simply refused to let me use BBX.

I am not earning any more BBX$ as I just cannot spend it any more. Nothing. What can I do to get my value out of BBX$ holding?

Thanks for your attention to this email. I hope you can give me some advice on what to do.
On my website is a link to the entire BBX database in ODS or XLS format. I suggest that you go down that list of members that are in your country and find someone who is in debt with BBX Trade Dollars and try to extract some value from the system – anyhow, anyway but ASAP. Otherwise you have likely lost it, sorry!
I'm worried, member Australia, debit T$1000.00. Pensioner, no asset's, living of wife's income, where do I stand?
You're stuffed. Look after your wife. Money comes. Money goes. They've got it you haven't. Enjoy the rest of your life my friend, without it. You can sue 'em for deception if you're up to it. I've given you the evidence – you'll probably get some judgement out of it but they ain't got much cash, so don't hold out too much hope for collections. If it's eating you up let it go. If you want to have some fun and see 'em squirm pay the few bucks to take 'em to court. You asked!
This company does not have anyting to do with BBX. Do not contact me on this email address!!!
Please click unsubscribe
You should also contact BBX UK [Update: AU] as according to their records you are a BBX member and they still have you in their system
… cont. The previous owner was a member I AM NOT>
Please just click UNSUBSCRIBE and you had best let BBX know because your company is still on their system
Hello Dennis,

I confirm I received a phone call last week. The call came from a blocked number. The caller had a very strong Indian accent.

He started by saying that he had received an e-mail from you advising that my business was going into liquidation and would be closing, and started asking questions about my business. I refused to comment until I had read the e-mail (all my businesses are trading strongly with 2016 a bumper year so the suggestion of any of them facing liquidation was ludicrous).
There is/was no email!
He made vague excuses why he could not send me a copy of the e-mail as it referred to other businesses: was not even able to send a redacted copy showing only my information. When I started asking questions about why he received the e-mail he claimed he had known you for many years and then launched into a tirade of slanderous comments about your background. Being fully conversant with your excellent work on the BBX scandal I asked whether he was involved in BBX: his response was yes, he was involved in everything!

When I asked for his name he refused to provided it.
Ta-daa! Another cockroach who works in the dark eh? Let's turn the light on and watch them flee!
I have no time for anonymous peddlers of slander against any-one: if they are not prepared to identify themselves the comments are meaningless, so I simply hung up.
Oh sir, what missed opportunity! I enjoy stringing fools along and causing them shame when exposed. Never mind . . .
I note that you released all the data as a result of other BBX/IRTA attempts to denigrate you, so I thought you should know it now appears to include anonymous phone calls to "innocent bystanders"!
Thank you
I have a small BBX credit and have been trying to clear it all in one transaction: one trader I spoke to was prepared to sell me a product he advertises in the cash economy at $5200, for a minimum of $12-14, 000 BBX dollars so he clearly thinks the currency is debased. He was not even aware of the issues you have raised, until I explained it to him, so the inflated price was his normal operation, not simply a way to quickly eliminate his trade debt!
Yes, this is normal within BBX. The currency has taken a huge dive as people have worked it all out!
I am happy for you to use these comments in any way you see fit.
There you go . . . published now for the world to see what BBX is all about! Smoke, mirrors, BS and running scared.
IMPORTANT:
Responses above have come from personal emails received from BBX Members following one introductory email notified in public days before in which I stated that I "respected any wishes for confidentiality". I have redacted ALL personal information from ALL feedback even when responders wished to go on the record. I have and will redact any information that could lead any reasonable person to identify the informants. Please contact me via my Tipline if you wish to have any missed personal or identifying information redacted.
The BBX Investigation Series