Here I describe the major political power shifts as best as I can see from my desk. Summarising the situation it appears the the global power brokers are indeed in the process of shaking things up as they remove one sector of the powerbase who have apparently over-stepped their mark. For this I lean on contradictory sources: Simon Parkes for military intel, Charlie Ward for the financial developments, Benjamin Fulford for secret society big picture analysis, investigative skills for understanding of human nature and my lifetime of rich experiences for spiritual direction. Please listen and learn from this important explanation.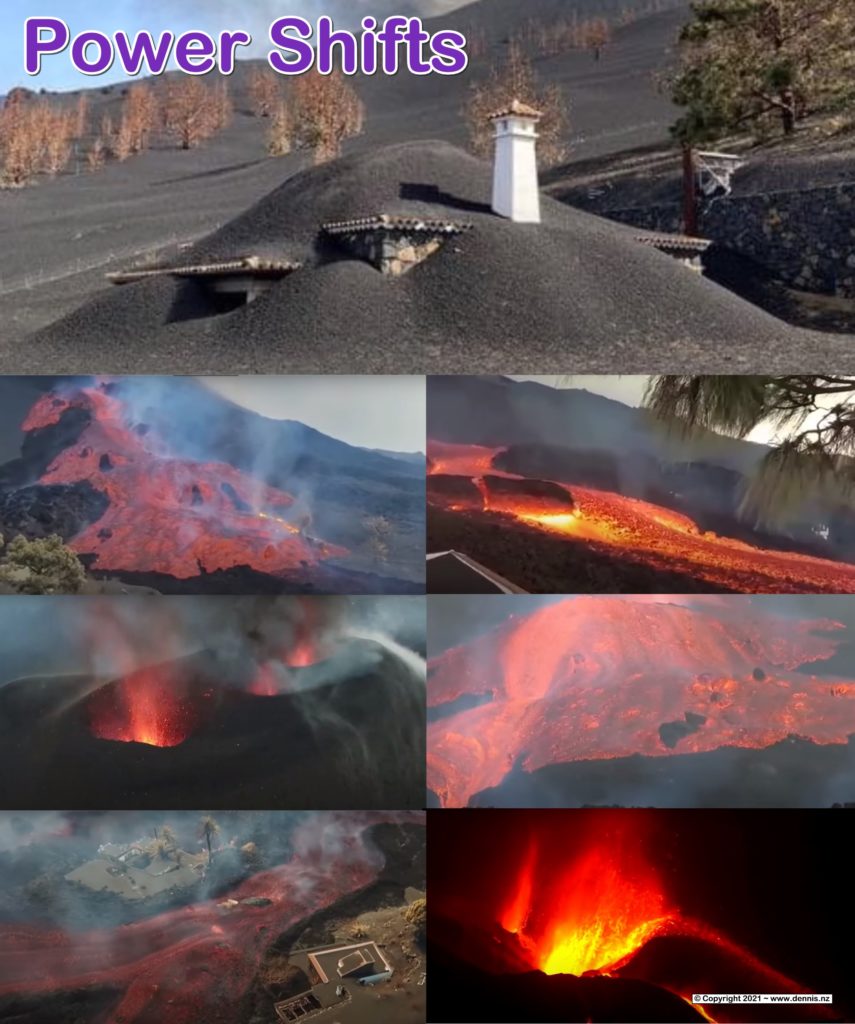 I write from a 'conspiratorial' Christian world-viewpoint. That there is a Creator is evidenced from my observations of design – I see design. In my simple world therefore design requires a Designer. I have been a truthseeker from an early age – five or six years old and had a spiritual encounter in February of 1979 at the age of 20. I got zapped at that time and have spent a lifetime since trying to reconcile that experience with religions, scriptures, the Holy Spirit and the world around me. Joe Rogan or Jordan Peterson and a million others can scrap it out using big words and big names as much as they like but I see nothing that compares with the simplicity and accuracy of that original encounter. There is a God. He set the values and requirements. We chose another way. All hell broke out on earth as a result. Jesus came, showed us the way and conquered. When we do what He tells us to do things go well. Things are working out just fine thank you very much.
I recently surprised a recently acquainted reader by telling him that I abhorred religion. Stunned, I explained that it is my understanding that Christ came to set us free from religion. It was the religious rulers of the day that oppressed the little people. Nothing has changed in thousands of years except that in 2021 the focus of the global religious fervour is currently democracy and mammon (both inward-looking, i.e. self-interest). The object of idolatry is always the aggrandisement of self as the worship of a living caring true god requires humility.
So attempting to humble myself, I will stitch together the pieces as best as I can see.
President Trump & His Return
When I wrote the book US Election Fraud UNMASKED!! I saw real signs of deception in October 2020 a month before the elections, became substantially concerned at a fraud (like many of us) on 4th November 2020 (US times) and went public with my take on 31 December 2021.
Essentially I concluded that the US 2020 Election results were rigged (or stolen) and that this was a Military sting operation. This has been proven to be so a million times since. Listening to and believing many conspiracy theorists throughout this time I (along with many others too I might add) concluded that President Trump was king pin and would eventually return to power. Not to be!
So why the change? Who got it right and who got it wrong? One of the only sources of dissenting information has been a Caucasian journalist living, working and playing in Japan for a few decades, Benjamin Fulford. Benjamin's caution over the role of President Trump and getting on the Trump bandwagon has always caused me to caution. Likewise the consistent pushing out of Trump's return date and the overturning of the clearly fraudulent election results. While there can be one explainable delay, to see a pattern of promise and projection then delay for a gazillion reasons that the Trump card has fizzled out is now pretty obvious to most.
In the last week I have received the confirmation that I was seeking of this with Benjamin Fulford explaining this as a betrayal of the Military by Trump:
OK so now let us look at the situation in the US. Here we see open revolt in the form of pilot strikes, a military move into Facebook headquarters and much more.
What people need to still realize though, is that Donald Trump is not the man to lead the US back to democracy and independence. Remember, open-source information in places like Forbes and the Wall Street Journal show he was bailed out by the Rothschilds each time he went bankrupt as a businessman. Trump is also openly calling for everybody to be vaccinated for the non-existent pandemic.
General Michael Flynn has said the US military offered Trump a chance to overturn the stolen 2020 election and Trump betrayed them by refusing. For this reason, the White Dragon Society sent a representative to meet in person with Flynn last week. The idea was to offer Flynn the job of interim president of the US following the formal bankruptcy of the USA Corporation.
These are significant words in both a negative and positive sense. Negative in the sense that "Trump betrayed" but positive in the sense that the only way that "the US Military [could] offer" him something was if they had it in the first place. Now the change for me is that my concerns about Trump and his intended return are now validated. It appears that he will not be returning as I previously believed to be likely but that the words of these insiders have been validated. Kudos to Benjamin.
For the moment it doesn't matter to me why Trump and the US Military didn't go down the aisle together the point is that they obviously didn't, and from a much earlier time than we have all been led to believe too!
Simon Parkes also, (along with Charlie Ward) has a close working relationship with the US Military and while it is neither wise nor realistically possible to summarise global politics with a binary good-guys vs bad-guys description which he is want to do, I respect Simon's integrity and accuracy in his political reporting.
One of the big concerns raised by many in the alt- community has been the La Palma volcano. It had the potential to cause serious floods on the US east cost. Simon's words are quite compelling:
It is now time to consider the volcanic eruptions on the Spanish island.
There is a white hat operation to turn off the source of this agitation.
But I would be surprised if the bad guys still had control.
HAARP? Norway? Whitehats? Wow! Just wow!
To Benjamin re pushback about his Trump reporting:
"Much as I wanted to believe in Trump, It is a matter of public record that Donald Trump was bailed out multiple times by the Rothschilds during his business career. My understanding is that he was offered protection from blackmail if he agreed to go along with a military move against Hillary Rockefeller Clinton.
At first he seemed to be "draining the swamp" but something happened. My understanding is that he was unable to stop the US default on international payments that took place on February 16th 2020. After that the Rockefellers offered ASEAN, Japan, Australia and New Zealand to China in exchange for money to keep the USA Corporation afloat.
What Trump should have done is formally declare bankruptcy and negotiate a restructuring of debt. He did not do that. Now the US is a dystopian failed state controlled by Satanic gangsters.
The US military offered Trump the chance to overturn the stolen election. He failed to do that. He also strongly pushed vaccines for a disease that does not even exist. That is why the military needs to stand behind someone like general Mike Flynn who does not have skeletons in his closet."

B

enjamin Fulford