This post shares about self-centricity, a vitally important aspect of life to understand for genuine truth-seekers and this is not claiming that we need to give more at all. On the contrary, I say that it is by understanding others that we gain an increased understanding of who we are. The age-old proverb the Master quoted when talking about Capernaum, "Physician – heal thyself" is indeed applicable. Enjoy.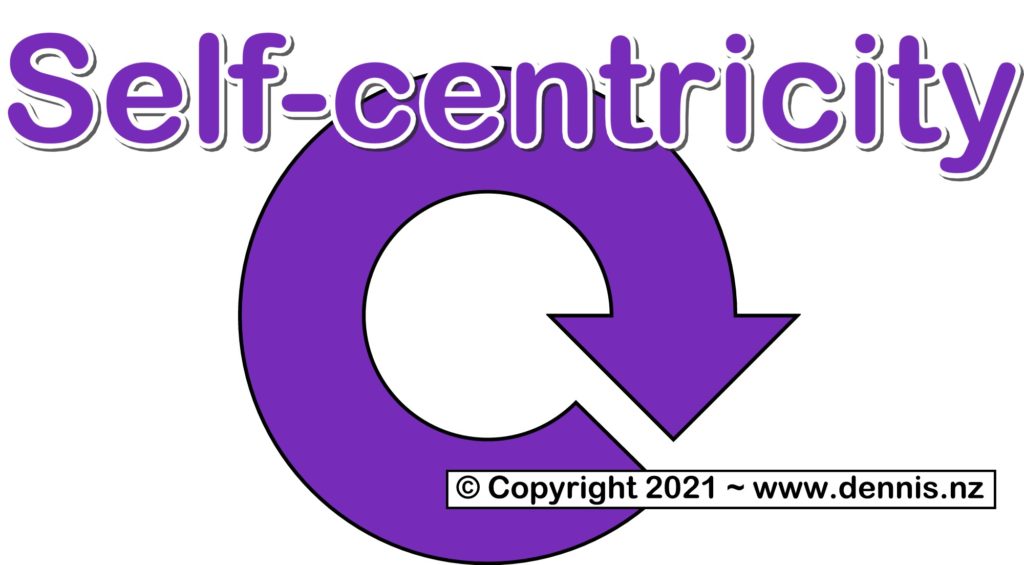 By self-centricty I mean the focus on self; the deep banal tendency to put oneself first – self-interest, self-preservation in other words. It is NOT necessarily selfish, indeed many of the truly passionate people (the ones who actually care) can be quite generous and kind, sometimes to a fault. I refer here to the unnatural tendency to view the world through our own focus, our own thoughts, and the real killer – our own feelings.
This self-centricity is the focus on self that causes stress, pain or misunderstanding to occur. It is an inordinate focus inwards, represented by an unnatural desire to be seen to be smart, or ethical, or powerful, or hip, or cool. It is concerned with how we think others perceive us, thus as men we slip on our suit and tie to impress, or dress up, and as women we dolly ourselves up with lipstick and take on an air of dignity, grace or social norms. Big cars – little dicks. Pretty Woman – turning heads, sort of thing.
As always in the social sciences there are degrees of self-centricity and different causes – in a spiritual sense this is at its core, pride. We puff ourselves up because we instinctively know that we have screwed up and come short of the godliness that our Creator requires of us. In a pyschiatric sense it can come from Autism and be classified on a spectrum from extreme to mild or hardly noticeable. In a personal sense it can manifest as a desire to control others. Think of the older woman struggling to accept herself because she has spent a lifetime manipulating men, perhaps because of her wealth or good looks. In the end she can never change her manipulative ways and as she ages her ugliness becomes accentuated. Think of the rich dude who dies alone and without true friends, because his only friends were people whom he could buy or who wanted something from him.
I have been helping a friend recently to move her passion away from a scattergun approach to a more targeted effort in her efforts to achieve a certain goal. I've asked her to write up a simple story she has to tell. She's having difficulty putting it down in a coherent form. Some call this an elevator speech. Say you get into an elevator and before you get off on say the fifth floor, the guy you are talking to needs to know who you are and what you are on about. Can you do that? Or you have two minutes on the radio or the TV and you need to share something in a way that others can understand and perhaps empathise. Can you do that?
My friend's challenge is to whittle down the screeds of passion and huge resources that she has for the topic(s) that she wishes to share into a coherent message that others can understand. We are not all computers ready to receive a few million bits of passion or a couple of million pieces of random information. We are people with our own issues and interests and agendas. In order to achieve her goals, she has to learn to slow down, stop talking, engage brain, get her story into an elevator speech and then expand it out according to what the recipient wants to connect with, then she can develop the reader's interest and draw them into her story, into her life, and her passion.
Reducing Self-Centricity
The role of a story-teller is to bring the reader into a different reality (ours), but this requires self-centricity to die (or at least reduce) so that we understand our reader (or listener) and their interests better. The techniques we use to achieve this vary and can include handholding (also called scaffolding, where we create a scaffold around a student so that they reduce their reliance upon self and can focus on a simple task); developing well structured open-ended questions of others; intentional stroking such that we pass on positive feedback as well as correction or guidance when required, and baiting, like tempting others with promises or other kinds of visionary things or leadership.
My friend has skills as a Maven. She has built up a network of contacts over the years and loves what I do. It is perfectly natural for her to share her enthusiasm for what she calls my "genius at grasping the big picture", aka connecting the dots. Yes, I can understand that she recognises this skill set. She lacks this one but it is hers though to perform the role of the Second Man, referring to a TED talk where it was the second man to stand and dance like an idiot on the hillside. Sure there was a trailblazer visionary and leader before him who dared to get up and make a fool of himself dancing, but the crowd only really took notice when the second man stepped up to the mark and changed the scene from "one idiot making a fool of himself" to "let's get rocking guys!"
And this is the interesting thing to me, when we do reduce our reliance upon self, we come to understand things about our self, and how we fit into the world much better. It's sort of like an out of body experience. When we get out of it, we can look around more objectively and we can look back at ourselves and we can see how we are having a huge effect on those whom we touch in society. When we do this deliberately for another, I call this mirroring, where we mirror back to our friends or clients what we see. In time, and with conscious effort we can get this right, and this can be enormously helpful for those who want to grow, and learn.
My friend does. I know this for several reasons – she tells me that she does. I can sense it. I know the impact of my words on her conduct. She listens. But most importantly she shows me that she can learn. Some things can be tricky for some people. It is easy for me to scribble down my thoughts because I have taught myself to do this over the years. It's easy for me to summarise a subject and share it in a way that others can say, "Yeah! You're right! Now I can see it!" She too will get there, I know, despite how bl**dy difficult it might be for her to do the needful as she starts out.
So how do you do this reduction in self-centricity then?
The Steps
First, we have to see things correctly. Lean on your spouse, friends or people who you like. Watch them and how they write, manipulate others and how they talk. The best will ask you questions, naturally and you will feel good around them. Watch as they balance a conversation or a situation between feeding you information and asking you about yourself. Ask yourself what is in it for them. Everybody has an agenda – everybody. Ask yourself how they present reality to you. Do they share their agenda and are they honest with themselves, or are they secretive and don't even know what it is themselves? I know my agenda really well because I've been sharing it for so long. I want to be seen as a thought leader. I want others to say things like, "Sh*t that dude shoots straight, doesn't he?" or "F*** he's onto it!" What's yours? Get it right and you can then start this process with confidence. If you're not sure (most aren't) don't worry. Simply park it and come back.
Secondly, dive into the other dude's life. Ask him questions, open questions and get into his or her mind. What makes them tick? Why do they say that? How do they think? What experiences have they had that makes then say or do what they have just said or done? A recent informant has shown me a huge difference between his support of one person (whom I suspect incidentally) and his put down of others. This polarisation is an important aspect of their life. It shows me much of their personality and their integrity. Another person of an older age has gone into a hole as they learned that something they previously believed has been found to be deceptive. This grief of finding out that say, a doctor has a personal financial benefit for recommending a dodgy medical solution, or that a politician didn't actually mean what they said, or that a media story was twisted to meet an ulterior or hidden objective . . . this can be devastating. Getting into their lives gives you a better understanding of your role in life.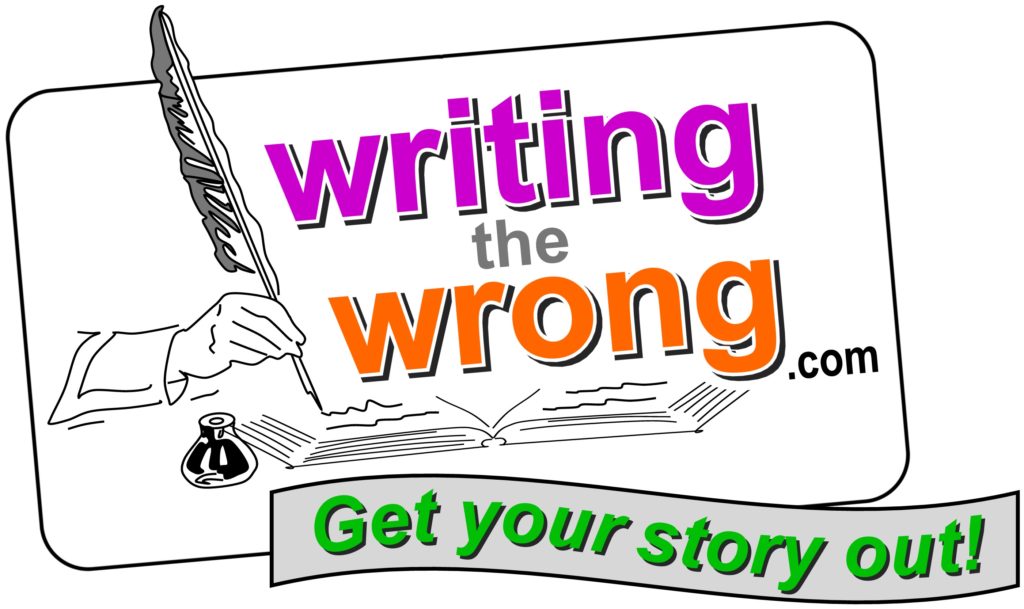 Thirdly, suss yourself out and work out what your goals are. Mine are to help others and I want to get personal benefit indirectly, not directly. My company (Writing the Wrong Ltd) has a byline to "Get your story out!" and it does this in whatever manner the client agrees. It makes a living getting direct benefit but personally I don't want to make a million bucks only to lose it all. Been there done that, and more than once too! I do though want to get the kudos that's due to me. What's your raison d'être? What do you want to achieve? Is it to get justice or to get the truth out there, or to prevent pain for others or to get people to Heaven, or to get even, or to draw worship you? A million people have a million motivations. You have to know what you want in order to frame your activities efficiently. As they say if you don't have a goal then you're sure to hit it!
Fourthly, getting outside of yourself allows you to understand yourself so much better. When we remove ourselves from our self we allow ourselves to see things more objectively and wisdom increases. Seeing who we are better allows us to make wiser decisions moving forward. It's not so much that we have to change every or any thing, it is that ultimately we gain increased wisdom. My personal definition of wisdom is to see things from a bigger, longer-term picture and to apply God's values into a given situation. It is all very well to know something, but to have the wisdom to apply that knowledge into a given situation is a mark of godliness. This can only come from seeing things in an ultra-long timeframe. Knowing that by writing here I can influence others for good (good, meaning for both benefit and timewise) I write prayerfully and deliberately. Then when I speak to people that I refer to here, and I apply these same principles, I can see the important role that I play in helping others get to grips with their lives.
So how does that all sound then? The message here is that when we get out of ourselves, engage with others constructively helping them in whatever way we can, that we can understand our own role in life better and that makes the world a better place.
Sounds pretty good to me!